Reply
Topic Options
Mark Topic as New

Mark Topic as Read

Float this Topic for Current User

Bookmark

Subscribe
Highlighted
Last minute thing popped up. Won't be able to make it to the inaugural race.
Sorry guys...

Gojet-64 is now Encvell. (Gojet-64 is now only used for older games and Vita)
Back up your PS3's and PS4's hard drives!
Try repairing your corrupted hard drive without losing data,
here
.
cr0wlft0fdmurder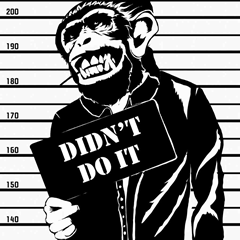 Offline
No problem gojet, maybe nest time.
Thanks to everyone that made it out tonight! Had fun racing, we will use the short shift tranny for the race at Cote d'Azur.
Also Hey may be given a handicap and will be forced to use Sport Hard tires with 50 kg added in the nose of the car for lapping my arse. Next time don't lap the guy that made the series
J/k bro, you are a hell of driver

Grats to Hey on the win. I figured 67 laps was a long race but I didn't realize how long it was actually going to be lol. Had fun but certainly didn't compete at all. I pitted twice I think, the first time for a bathroom break and the second time cause I was cramping a bit. Guess I'm gonna have to man up and go 110% in the next race.
It was a really long race but I had a good time trying to catch Hey. Finishing only 17 seconds back after two and a half hours of racing feels pretty good. After we pitted on lap 33 I was only 6 seconds back. I was up to 4.8 seconds away but then started to fall off a little bit each lap. Can't wait for the cote. On of my favorite tracks but 97 laps...that's gonna be long.
cr0wlft0fdmurder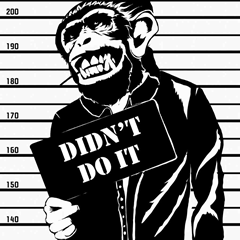 Offline
good hustle by you and hey.
Working on some pics from last nights race, hope to have them up in a day or two. Those first 10 laps have some good photo ops between 2nd and 5th

thanks guys. that was an unexpected blast of a race. i wasn't aware it was this long until someone mentioned it in the room. i gotta say tguns was on fire he kept pushing me lap after lap. the first half of the race seemed pretty long. thank heavens i didn't fall asleep. we all started conversing a bit and that helped the last half go by a bit faster. i am really looking foward to the next one 3 weeks from now.
I just tested for an hour or so using the same specs from last weeks race. My best lap was a 1:46.0, I was running smooth 46.5's up to 47.0's So If we were to stick with the previous settings, the race woud run about 2hr 50 minutes!! If we can get the lap times around 1:35's, the race would be about 2hr 30mins. Just to give you a heads up.