Reply
Topic Options
Mark Topic as New

Mark Topic as Read

Float this Topic for Current User

Bookmark

Subscribe
Re: God of War 3 - Freezing Issues
Basically im having the same problem as this guy http://www.gamefaqs.com/boards/genmessage.php?board=943928&topic=54047861 I have played for about 2 hours then gone to save and the game froze then have restarted and played another 1-2 hours and the game will not start up again. i've already exchanged the disc for a new copy didnt work, changed the hdmi resolution, deleted game saves. Is it this new patch? i dont think its my ps3 as all my other games work
not happy at all
rang up some sony guy went through all the usual bullshit like get a new copy format etc. then went to tell me that my ps3 was the problem, i dont think so because how could i play other games its gotta be the game or patch. i mean all of our ps3s cant be broken can they?
Re: God of War 3 - Freezing Issues
I have a PS3 slim 120GB... mine freezes on the room where the frozen Ares is. I am playing the Titan mode, it freezes when I try to load from the last checkpoint after I die (i know I am not that good... ). Also, I had a savegame before, on the second floor of the same room but after the patch it doesn't even load. It freezes on the spinning omega symbol.
It's so depressing that this happened after the patch and the weekend I bought a nice HDTV for it in my room. Before the patch, there was no problem... I got to the point where Kratos is in the 1st person kill, there were no audio problems and no freezing.
I really hope there's a fix for this soon.
P.S.
I don't want to try any of the re-format suggestions because I don't want to lose my Demon's Souls savegame as that is locked, I can't back it up.
dbzgengsta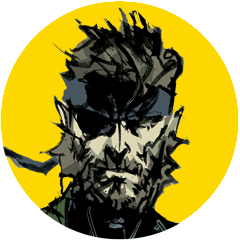 Offline
Re: God of War 3 - Freezing Issues
Re: God of War 3 - Freezing Issues
my god of war 3 just froze 3 times. I am stuck where the flame of olympus is and i think i am supposed to fight hercules soon. I am getting sooooo frustrated. This shouldn't be happening to such a high quality game. I just to continue my journey.
Re: God of War 3 - Freezing Issues
the reply button does not give the first post so My isue is as soon as i get swollowed by Cronos the screen goes black i hear that i am alive i know i am suposed to be sliding down Cronos stumic but no screen i die i press X to re-load and screen is BLACK i DIE again i hear so i click down hit X and go to main screen no problem and re-set to last point and screen is black after a moment i DIE i know i am sliding down the throught and i am suposed to avoid the rocks before cutting his stumic but i die because i can not SEE the SCREEN is BLACK so i re-set to the point before i fight with Cronos and again get to the point where i get tossed in Cronos mouth and screen goes Black..... FIX PLEASE
Re: God of War 3 - Freezing Issues
to describe my problems in more details...
I just beat the guitar hero part of the game, I would turn the "flame" of olympus thing, and the camera would go focus on the "chain". I was reading some walkthroughs to see what will happen, and realized that the camera was supposed to move up to where the 3 judges are and show that they are stopping the chain from going any further. well, the camera just gets stuck on the chain. doesn't move anywhere else.
the music still plays. I can still go to weapon menu or game menu, but nothing happens other than that.
I tried:
1) Let the HDD load.. nope
2) clean disc.. o wait, my disc is freaking clean its brand new
3) reset, nope. still gets stuck at the same place
4) reload cd, nope.
5) praying. nope.
Re: God of War 3 - Freezing Issues
seriously has sony even made any type of statement concerning another patch or anything? i've tried everything except completely starting over. dont wanna do that incase it starts freezing at an earlier part.