Reply
Topic Options
Mark Topic as New

Mark Topic as Read

Float this Topic for Current User

Bookmark

Subscribe
Highlighted
God of War 3 - Freezing Issues
433 replies 14797 views Edited Mar 19, 2010
I've seen a few people posting this issue, but haven't seen any responses that tell me how to fix it, if it can be fixed, or if I need to wait for a patch.
I have a 20GB PS3 and can only play the first 10 minutes of God of War 3. While fighting the water horse - crab thing, I get to the point where you have to hit the square buttons 4 times to kill him. After I kill him, it cuts to the Omega symbol spinning on the bottom right side of the screen and a few repeated notes of music.
I've deleted all the files and replayed to this point and it froze. I started the PS3 in safe mode, restored files and tried again. Same result.
Any advice you guys can give me is appreciated.
SantaMonicaAdam
Santa Monica Studios Developer
Registered: 02/18/2010
Offline
28 posts
Re: God of War 3 - Freezing Issues
Mar 19, 2010
Try cleaning off the actual game disc. I ran into this while we were in development and realized there were finger prints all over the disc that messed up loading.
Re: God of War 3 - Freezing Issues
Mar 19, 2010
have the same problem but its not the disc i have change the game at the store 3 times and still happens
and this is the only game that i have that freeze the system
Re: God of War 3 - Freezing Issues
Mar 19, 2010
I have the same problem as well. Traded the game 4 times and 4 times it stops in the beginning right after Gaia blows out the fire on her shoulder. I called Sony and did all the troubleshooting (the same like others on forum boards). However, I have played FF 13 and other games with no problem. I watched blu-ray movies with no problem. It only happens with GOW 3. Gamestop thinks I'm crazy. The disc(s) had no dirt or fingerprints on them. My system is the 120gb, brand new...1 month old. Is there a workable fix or patch to this? It's a shame to have this beautiful game as a coaster. Sony did confirm I didn't have a hardware/lens issue. Thanks for listening.
Hekseville Citizen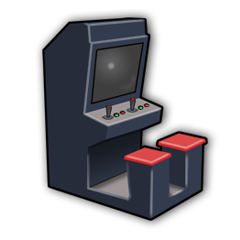 Registered: 01/24/2010
Offline
291 posts
Re: God of War 3 - Freezing Issues
Mar 19, 2010
I think the problem might stem from the models you guys are playing the game on. I have a 120gb Slim model and during my playthroughs of the game I haven't come across any issues that I've been reading about at all.
Re: God of War 3 - Freezing Issues
Mar 19, 2010
well here is where i am at i talk to sony and they want me to take my game to a friends house and check it in there system and if it does not freezes then its my ps3 60gb if it does freezes the its the disk but the is where i am at and if it is my ps3 60gb they want to charge me 178.00 plus tax to fix it ( dam just sented 100.00 on UE 40.00 on the guide )
Re: God of War 3 - Freezing Issues
Mar 19, 2010
I did the same thing...took it to a friend's house and the disc worked fine. I doubt it's a hardware issue since every game I have (with the exception of Uncharted 2) and every blu-ray movie I have works. Played FF for hours and it didn't skip a beat. If this happened in development, then there is a way to duplicate the problem and find some fixes. Maybe the reason it works for some is the way the game loads. My brother has the original PS3 and it worked fine. Maybe it's a code issue. Whatever it might be, does anyone have any suggestions not already mentioned in other forums? (I even went to Best Buy just to prove Gamestop had defective discs...the disc from Best Buy did the same thing at the same exact spot in the game, lol).
Re: God of War 3 - Freezing Issues
Mar 19, 2010
I am also having the same problem. My game constantly freezes. The audio also screws up and plays in a loop. It happened during first 10 minutes of gameplay. I went to my local ebgames to exchange the game and it still freezes... I called sony about my problem, and they said to restore the default ps3 settings and to wait for a patch.
After restoring the default settings, the game actually worked. I got to play for an hour and saved when i got to hades. But it started crashing again.... when i loaded my game.
I noticed when playing the game, that the orange hard drive indicator on the ps3 is constantly blinking. Im assuming the game disc and hard drive both work together to load things during gameplay. But when the audio messes up or when the game freezes, the orange hard drive indicator completely stops.
So i decided to do a quick format to my hard drive. Of course i backed up my files first. Played the game and its froze during the first 10 minutes of gameplay again. Now im thinking whether i should do a full format to my hard drive, but the estimated time is 9 hrs...
The rest of my 29 ps3 games work perfectly fine. I dont know if this a hardware issue or a software issue. I have the 40 gb ps3 that came with the spiderman blu ray. But recently upgraded to a samsung 160 gb hard drive 5 months ago.
Sorry about the long post. But i am extremely dissapointed. Im a big playstation fan, that loves and supports the first party titles. But this is the first time ive purchased a game that doesnt work at all.
Everyone on the forum is saying how amazing this game is. I hope me and the rest of the people with the freezing issues get to experience it too....
Re: God of War 3 - Freezing Issues
Mar 19, 2010
i have just gotten to eternal flame did the guitar hero type thing and trying to release cage around pandora's box and eternal flame by pushing lever midway through pushing lever in circle it stops and camera moves over to chain. it show up smooth at first then shifts to more detailed view ................. and then nothing just sits looking at chain tried everything suggested previously to fix this issue to no avail. i can still pause bring up weapon upgrade screen just cant progress any further in game. wanted to mention also have ff13 played for over 24 hours str8 and no problem what so ever. been stuck at eternal flame for days
Re: God of War 3 - Freezing Issues
Mar 19, 2010
I have had the same issues many others have reported - I crash on the first mini-boss (crab-water-horse) consistently in the same spot. I've called Sony Support, had a very nice and helpful tech assist me in restoring my file system, and I'm still having the same issue. She confirmed she'd heard similar issues about this game adn pointed me here for help.
What's next, wait for a patch and pray?