Reply
Topic Options
Mark Topic as New

Mark Topic as Read

Float this Topic for Current User

Bookmark

Subscribe
Re: anyone interested in doing a 999999 combo ?
Sort of odd I cannot edit past a certain period of time elapsing.
At any rate, I came back with the combat at 1,243,000. This entry (and likely CoO if not GoW1 also) goes past 999,999 hits unlike GoWII and GoWIII. I wasn't there for 1 million hits. If there was anything (doubtful), there was no lead up. I don't plan to leave my PSP running constantly on this matter.
~I'm going to consider this matter closed rather than trying to keep going o see if it extends to 10,000,000 or if the numbers start to bleed over the side. I'm not that interested.
Devilhunter_PS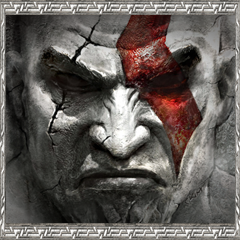 Offline
Re: anyone interested in doing a 999999 combo ?
Highlighted
Re: anyone interested in doing a 999999 combo ?
I'd like to think the case is as noted anyway. It would irritating if missing it for an instant at 999,999 somehow ****ed me over. The others (GoWII/GoWIII) would loop back from 999,999 to 990,000 over and over so you couldn't really so easily miss the message. I'm getting the impression that future testing of GoW1 and CoO would actually pull this stunt of proceeding onward without a care or a limit that's within reason.
(Thanks) Apologies, appreciation, etc. are all terribly awkward to me. No need for such things. We can proceed onto other areas of interest now that this is basically covered. If GoWIII had an Easter Egg, I can't recall it. GoW1 and GoWII had sky messages. GoW1 even had an extra secret via statue destruction. I don't recall any such things with the other games per se. Not including the notes of GoWIII obviously. Those are nice, but not exactly hidden extras.