Reply
Topic Options
Mark Topic as New

Mark Topic as Read

Float this Topic for Current User

Bookmark

Subscribe
Highlighted
Most annoying enemies in GoS, possibly more so than Satyrs >:(
5 replies 761 views Edited Nov 6, 2010
I dont know the official name, havent checked yet, but those stupid lady creatures with the big claws that burrow underground and lunge at you and guaranteeing you will get hit AT LEAST 3 times before punching them off. I absolutely HATE Satyrs, but at least with Satyrs there is a grapple move that I can keep spamming on them until they die considering there is no enemies to interrupt. With these however, not only is there no grapple move with them, they attack you at random times and the underground attack even hits you while you're dodging! not only that, but then lunge and grab you with very little chance of you dodging it and when they do grab you, you're gonna get slashed 3 TIMES, sometimes you face more than one at a time, if one was annoying, man oh man, more than one is HELL, especially when more come out even after you beat the ones on screen.
Oh and another thing is that when the O prompt comes up over their head, you better get over there FAST because that thing goes away fast as hell, not only that, but many times ive been on my way to grab and finish off one of them only to have another one of those monsters grab me and initiate the struggle and by the time I get her off, the O is gone and back to beating them up and getting the O back. Add to these horrible monsters a few birds or a big cyclops and you're in for some hell. Also im on hard so naturally its gonna be HARD, but man these are some of the most unfair monsters ive ever encountered. I think im close to beating the game and the battles are making it so hard for me to advance, they keep getting worse and worse. I cant imagine what the hardest mode in this game will be like, im having so much trouble towards the end and its only at the second hardest difficulty.
Also one more thing, anyone else come across losing half your life after retrying and area multiple times due to dying? In these battles I mentioned above, it took me quite a few tries and after say about 7 or so tries, my life goes down to half after having it full, is this a glitch? or do they not think you were having enough trouble already? These are some seriously annoying things on an otherwise great game. Anyone else feel my pain?
"If all on Olympus will deny me my vengeance, then all on Olympus will die"- Kratos, GOW2
Re: Most annoying enemies in GoS, possibly more so than Satyrs >:(
Nov 6, 2010
i totally agreed that its the Most Anoying enemy..
specially in God Mode..the Strategy is dont hit then with Heavy Attacks or they will sink then Grab you..
and if they sink..they will Scream before they grab you so you can time you Parry Perfectly,,..now i mastered that woman Sinking enemys and i can finished fighting them without taking any damage...
BTW is there a new cut scenes or difference if you use Deimos Costume?..dana jan said theres some Differences..
I Only Post Everything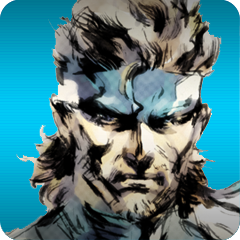 Registered: 12/18/2009
Offline
1279 posts
Re: Most annoying enemies in GoS, possibly more so than Satyrs >:(
Nov 6, 2010
Oh, thanks for the tips . I will definitely try that on my next playthrough. On what game do you mean? GOW GoS or GOW3? I hadn't heard that the skin makes any difference
"If all on Olympus will deny me my vengeance, then all on Olympus will die"- Kratos, GOW2
Treasure Hunter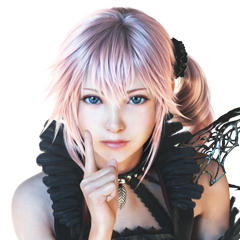 Registered: 02/25/2006
Offline
4860 posts
Re: Most annoying enemies in GoS, possibly more so than Satyrs >:(
Nov 6, 2010
Hey AngelSpawn77, the enemy that you are referring to is the Keres Wraith! She was the most Vicious one I think. I first play it on Hard mode and believe me I was taken by surprise. There was this one time when I finally knock one down another one grab me and started to beat me dead. If you have the Arms of Sparta than I will use that, I try to keep my distance and just throw the spears at them.
I did notice that my life went halfway after dying a lot but it kinda cool thinking you can beat the part with only halflife so I don't think it is glitch!

Devilhunter_PS
I Only Post Everything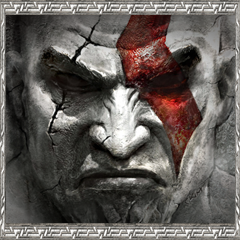 Registered: 12/25/2008
Offline
1336 posts
Re: Most annoying enemies in GoS, possibly more so than Satyrs >:(
Nov 6, 2010
(Satyrs) They were never really that bad. GoW1 had the most worthy form. Lots of moves, rising attack, aeriel recovery, etc. GoWII watered them down and made a glorified version that was less of a threat. GoWIII made a very simple version that relied on a grab/hit that required the presence of a wall. Destroying them wasn't an issue. CoO had a laughable set of Satyrs. GoS used those then slightly amended them. The version with armor was taken out. Not making them a general grab condition (same for Hoplite Sentinels) would have made them stand out better from lesser versions.
(Wraiths) GoW1 had very easy Wraiths. GoWII had one that was pretty easy and the other could be brutal in groups. GoWIII had a joke addition. CoO didn't really have a proper Wraith that I can recall. GoS went overboard to make up for GoWIII.
Keres Wraiths are one of many foes whom don't have a knockback/bounce/launch and rather just get sent back. When the are sent back, they will burrow which always leads to a single grab attempt (parry, i-frames through, evade, etc.) that deals HEAVY damage which isn't common for GoW grabs. Nevermind a grab that seems to be affected by settings so it gets worse when you have less Armor %.
They'll burrow if they recover from "O". The following moves will make them burrow:
(Blades)
-s5
-t0
-t1
-t3
-T
-evade T
-counter
-TR
-air TR
(Bane)
-Searing Core
(AoS)
-s3
-t1
-air 1
-t3
-RoL
-air RoL
-SoL
-air SoL
-air SC
-AV
-counter
(Aprhrodite's Ambrosia)
-MoS
-Eye of Atlantis *the last hit can cause a knockback*
-Scourge of Erinys *last hit knockback again*
NOTE: That's quite the mess of things that will cause them to go into a mode you don't want often times if there isn't just one Keres Wraith on its own.
They have a terribly ranged strike with a long stun on us that even strikes the air above it. Their HP amount is 120 which isn't so terribly high, but for a foe like this, 100 is pushing it. They are not general grab vulnerable let along open to OH/air grabs like all past versions.
Off-screen attacks, prepping to attack as you come out of a grab, etc. are all bad habits.
~Indeed this foe is a bother. The bit above it particularly offensive even without another foe standing in the way of the "O" to block it
NOTE: I'm sorely tempted to try some damage value testing for AoS to see just how strong it is. It seems as if the shield charge deals 5/5/5/5/30 on Normal.