Reply
Topic Options
Mark Topic as New

Mark Topic as Read

Float this Topic for Current User

Bookmark

Subscribe
2 replies 298 views Edited Aug 7, 2011
That at the end kratos's sister or athena died? I know that athena is kratos's sister but if she is then who was the one who died at the end? I know it isint a fourth person because at the end the old scary man says two down and I think he also said one left but I forgot and I'm not very close to the end on hard mode so can anyone clear that up for me?
Treasure Hunter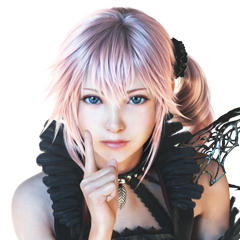 Registered: 02/25/2006
Offline
4860 posts
Aug 11, 2011
Also I would suggest you put spoilers in your thread title not every has played the game yet!(Spoiler below)
Okay first of all we are talking about God of War 2 is when Athena is killed by the Kratos. Kratos doesn't kill Athena in Ghost of Sparta! Also from rereading your thread again, did you pay attention to the game when you were playing it? You need to replay it again!
Highlighted
Aug 13, 2011
Kratos just sat on the throne (War God in name/title only), had the usual visions, recalled his brother/mother, saught them out, battled the Scylla, found the mother (she was going to tell him about Zeus, but the curse to prevent the secret telling led to her becoming a monster Kratos had to kill), kills Scylla, frees Thera and destroys Atlantis *incidentally*.
Kratos is warned off this path (by Athena and the Gravedigger *Zeus*), kills Erinys, visits Sparta and the Temple of Ares (now being remodeled for him) and revists Atlantis.
Next he went to the Realm of the Dead for his brother, found/freed him, fought with the crazed fool, Thanatos interferred, Kratos saves Deimos, they team up, brother dies and Thanatos is killed.
Kratos is officially made a god (pre-Armor), Zeus buries the mother and Deimos with a grave left for Kratos...and Kratos is presumably going to gather up the Spartans for conquest of Greece.
Those are some tidbits of that little excursion.