Reply
Topic Options
Mark Topic as New

Mark Topic as Read

Float this Topic for Current User

Bookmark

Subscribe
Highlighted
Challenge of the Gods (help)
7 replies 79 views Edited Nov 12, 2010
Okay i need some help with a few of these challenges.

Ares
4/5 Kill all the enemies without taking a single hit.
I get to the point where the birds divebomb you. I didnt really try hard on this one, so probably just practice makes perfect.
Athena
1/8 Stay in the air for 10 seconds without touching the ground
I assume there is some move you can do to keep you in the air? I know you can hold triangle to launch guys in the air and then you jump and attack them. But i must be missing a key move you can do to keep you in the air.
3/8 Break 5 shields simultaneously.
This one is a little tricky. I try to use the L+square move where he swings his blades in 360 degrees. But i cant seem to land all 5.
Those are the only ones i need to finish. Any advice would be great.
Re: Challenge of the Gods (help)
Nov 12, 2010
(Ares 4) I don't think you'll keep having trouble with this. Just grab whore the Fire Harplings. Practice. When you get to Cursed Wretchs though, you might want to just spam Scoure of Erinys so you don't risk taking a hit.
(Athena 1) Launch into infinite air grab. If done just right, you'll stay in the air all 10 seconds with your foot an inch from the ground. It's an old GoW trick I used in Dante's Inferno for the same challenge.
(Athena 3) Try letting them form up around you then leap into the air and us TR (L+t) with Bane to augment the ender so those nearby get a core. Then just hold block and wait as they bunch up around you.
Treasure Hunter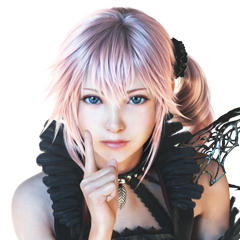 Registered: 02/25/2006
Offline
4860 posts
Re: Challenge of the Gods (help)
Nov 12, 2010
those I just grab them press circle and just concentrate on taking them out first! 4/5
once you launch a enemy into the air press circle over and over again once you kill the guy than press triangle that will bounce a guy on the ground and then you press circle to keep in the air! 1/8

allow 5 guys to surround you and use thera's bane to I just use triangle, triangle, triangle combo this does take some patience 3/8

Re: Challenge of the Gods (help)
Nov 12, 2010
The one where you cant get hit is easy, just jump and keep throwing the spear. When you get to phase 2 with the gorgones and the birds, just keep running around and grab "O" the birds after they drop. While throwing your spear at the gorgons. When the spider like things come out, thats when you run far away and jump and keep throwing the spear. Make the spiders follow you around and while throwing the spear. I didnt on a few tries.
I finished all the Ares Challenges already, they werent difficult at all. Now i am trying to get the orbs for zeus temple to unlock more stuff.