Reply
Topic Options
Mark Topic as New

Mark Topic as Read

Float this Topic for Current User

Bookmark

Subscribe
Highlighted
Athena Words(Spoilers Read with Caution)
6 replies 60 views Edited Nov 12, 2010
Something that Athena says to Kratos really got me thinking? She tells Kratos that he had to be Saved and Kratos replies that Deimos should have been Saved and that he should of Saved him!
The reason I find this kind of puzzling, it seems that Athena knew something that the other Gods didn't know? Why would she say that Kratos needed to be Saved when it was the Marked Warrior that would cause the destruction of Olympus?
Now I can see if she somehow knew the future and knew about the events of the first three games?

Re: Athena Words(Spoilers Read with Caution)
Nov 12, 2010
Athena is definetly a tricky character. Its possible she knew something they didn't but as to where her loyalties lie no one knows. In fact It may well be Athena planned her own death to further use Kratos to destroy Zeus and rule thhe mortals or perhapse and alternate idea is that Athena knew that beyond god of war 3 Kratos and or Demios will play a role in rebuilding the world and that entity we saw in three was not the real Athena. Why could she come back but no other god or godess has, unless its a trick.
Treasure Hunter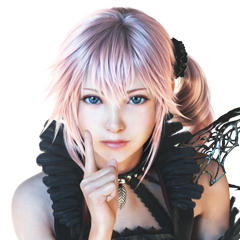 Registered: 02/25/2006
Offline
4857 posts
Re: Athena Words(Spoilers Read with Caution)
Nov 12, 2010
Yeah Athena is rather Mysterious because she acts like a close friend to Kratos and she warns him throughout the games not to pursue his conquest and then she suddenly changes her mind in God of War 3?? I was curious on her relationship with Pandora when Kratos rushes back up and finds Athena and Pandora I thought something was a myst there?
Devilhunter_PS
I Only Post Everything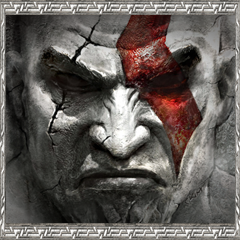 Registered: 12/25/2008
Offline
1336 posts
Re: Athena Words(Spoilers Read with Caution)
Nov 12, 2010
i believe the only time athena was acting selfishly was in god of war 3 when she used kratos to find hope.i dont see her planning to die so that she ll become a higher god.when she saved him as a child i guess she did it because there was no need for him to die (plus because he is her brother),or maybe because she actually knew that he will be the only one that can kill ares
Re: Athena Words(Spoilers Read with Caution)
Nov 12, 2010