Reply
Topic Options
Mark Topic as New

Mark Topic as Read

Float this Topic for Current User

Bookmark

Subscribe
Highlighted
suggestions for final game
5 replies 135 views Edited Jan 21, 2013
Now these are just suggestions but ever since i've had the beta i have very rarely met people with a headset so maybe there could be a preference so that you can join a game with other people with a headset.
stripesmarine
Treasure Hunter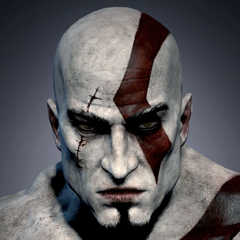 Registered: 01/08/2013
Offline
5591 posts
Re: suggestions for final game
Jan 21, 2013
@TRUE_KILLER55 I Would Agree .
I Just Bought The 1st Generation Official PlayStation Wireless Headset And Have Wanted To 'Talk' With Other People As Well During A Brutal Match .Lol
Maybe Just Have A 'Chat' Custom Game Option To Find Other Players With Headsets ?
But Would You Want All The Players To Have Headsets, Or Just 1/2 With This Option ?
_____________________________
Long, Live, The Shade Legion Σκιά !

TLoU GotY 2013 .

Hekseville Citizen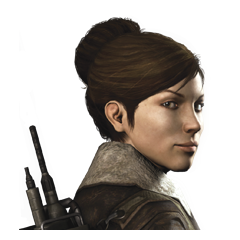 Registered: 01/10/2013
Offline
274 posts
Re: suggestions for final game
Jan 21, 2013
I would liked to have tested this out in depth as well. I'm hoping that they do split the teams being able to hear each other for tactical reasons ( and not hearing trash talk or name calling) for the team modes ( capture the flag and Team Favor of the Gods)during the match. ***I'm so glad you only had one suggestion and not a thread of suggestions that others have stated but you felt you needed everyone to know in one long thread how you feel about the game specifically. I've really dreaded seeing those lately and started calling them "cry me a river" threads. Short and sweet with a few isn't too bad but the really long ones that state what we have 6 threads up takes away from discussions on the actual game on just feels like rants.
Re: suggestions for final game
Jan 21, 2013
Whew! Slow down people! I heard the horror stories about everyone having a headset. Lol! If they decide to do this, they need to make sure the muting option is easily available. As it seems now, you have to go to the options menu or something or something inconvenient. People say some disturbing things online. Lol!
But at least we can get them back in this game with a brutal kill! *wink wink*
Re: suggestions for final game
Jan 22, 2013
sorry everyone i didn't go into a lot of detail. I do believe muting individual players is a necessity if my idea was placed and that not everyone has to have a mic, but to search for a lobby for people who do have mics.
Re: suggestions for final game
[ Edited ]
Jan 22, 2013
I don't know, I reached to level 22 since I started yesterday. The game's multiplayer is going to be so overshadowed by the single player from the looks of it, just like BIoshock. I'm not impressed by it at all.

Actually, I will give a suggestion... Lobbies to view and join, parties of course, and the ability to READY UP. Majority wins with Ready up. The game shouldn't need to be full to start. The minimum out of 8 shhould be 6 to start. Let the people choose to ready up if they want to start with 6. People could always join later on.

My Ps3 died Friday, May 30, 2008.
Sony has now taken the life of three ps3's in the household...Failure rate = 90%. The 4th probably doesn't have much time left. Poor thing has a maximum of no more than 2-3 months to live