Reply
Topic Options
Mark Topic as New

Mark Topic as Read

Float this Topic for Current User

Bookmark

Subscribe
Highlighted
Re: no 10x xp boost on us store :(
relax urself from the last time i played u i can tell u still need to learn a lot i know ur trying to be cool up in here and claiming ur awesome cause itz teh forum i have told u this when we met eachother u shouldn't act like that when ur not even close to it, the godglitch background u have already proves noobishness i'm sorry but i have to be honest cause the attidude u have is a bit to much like i said i have nothing against u i'm just being brutally honest
Re: no 10x xp boost on us store :(
U say I shouldn't act the way I do, because my background lol yet everytime it comes up out of nowhere, I don't see u being a friend and saying na man he don't have it anymore blah blah blah but instead u go along. N gt a lot to learn??? What else do I need to learn; to be able to press [] n block when I'm in the air to fake then when I'm a inch away from the ground jump slice with a sword, or wait till my opponent strong attacks me the dodge and jump o then with a spear, or anticipate a parry every other move??? Tell me les what more...... Cause that's all u did against me.
Re: no 10x xp boost on us store :(
Lol u think that's saying something, that's like saying u didn't see it but I could possibly have it. U save urself n a way where you help me n the littlest way u could see fit. For some odd reason people look at you n whoever else in the top 20 as gods in this game, but when an up and coming says somethin u wanna jump right on a degrade what he does 😂 being brutally honest lol give me a break, that's **bleep**, oh and about our battle u forgot to mention we lagged sooo much.
Re: no 10x xp boost on us store :(
aceraven091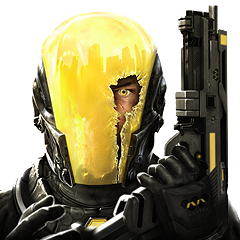 Offline
Re: no 10x xp boost on us store :(
i literally said u wherent using it when we played we only played once how can i know if ur still able to do it or not ?
people look at me as a god ? the F is wrong with u people who are in top 20 only get hate they have no life,dedicated their life to gow mp and so on and so on(is what people literally say)
and yes the lag was terrible
Re: no 10x xp boost on us store :(