Reply
Topic Options
Mark Topic as New

Mark Topic as Read

Float this Topic for Current User

Bookmark

Subscribe
Highlighted
Zeus VS Ares (benefits and drawbacks)
10 replies 1197 views Edited Dec 22, 2012
To me it seems Zeus players are better in team favor rather then favor because of all their aoe spell nonsense haha ( i play zeus btw ) im asking other zeus players what their combos are ill put mine down along with all my other goodies
My Items:
--All Zeus Gear (Use because that elemental power to stronk)
--Zeus Hammer ( better utility out of specials thank the sword)
--Aegis of Zeus (lets your CD's come back up while you are safe)
--Relic of Harmony rank 3 (team favor) (i think everyone appreciates it)
--Relic of Power rank 3 (Favor or team favor if im feeling like bad person and helps make you less **bleep** when you almost kill someone haha)
My combo:
1) (if i have mana) Lightning Storm (rank 3)
2) L1+ Triangle
3) L1+Square
Usually does the trick and helps out teammates alot!
BENEFITS OF ZEUS
--YOUR TEAM WILL LOVE YOU! with the relic of harmony at level 3 every 3 chests you open everyone on your team gets 50 mana and on team favor that is reallllllllllly easy so it keeps your mana full also
--YOUR TEAM WILL LOVE YOU MORE! If you are using the zeus hammer your L1+ triangle pulls everyone around you to you and then knocks them in the air and silences them! i cant tell you how many times i see a teammate getting manhandled and i save them with this awesomeness and with your L1+Square you stun someone for a good 3 or so seconds AND TO TOP IT OFF all your spells do that to! its so much fun!
--YOU ARE ANNOYING! haha to say the least your CC can make you escape and make you win fights when you have minimal health by juking out other players with your spells
DRAWBACKS OF ZEUS
-- i find the biggest drawback of being aligned with zeus is your dueling potential. Since of course if you are like me your damage is 10 on your stats!
--Messing up that OH so important CC combo! If you do mess up somewhere vital a ares player will rip you to shreds with his combo (which i have discovered they have so many!) and then you find yourself raging because their auto attack damage is wayy crazy
-- MANA! no doubt really frustrating when you have ZERO because having most of your damage coming from those oh so crazy magic attacks that make everyone go "no stop no no no no stop dammit im dead"
SO Ares players i know there are some REALLY good ones out there if you could do us the favor of lending us your time and giving us a layout like my Zeus one it would be fantastic and really beneficial i would post my own but i only have a 9 Ares haha
THANK YOU,
Flys_With_Pandas (add me)
Re: Zeus VS Ares (benefits and drawbacks)
Dec 22, 2012
Ares:
What I use -
Full gladiator armor
Ares hammer
inferno
battle horn of restoration
relic of ares might
Benefits:
I honestly don't know any benefits other than I like using this charater. We have no support items for the team, we hardly have anything that even helps us last longer just greater damage but of course if someone has really high defense our strength means nothing.
We have a DoT that doesn't stick often, but zeus characters have a status effect (same thing, just charge hammer) that'll work 100% of the time.
Only up side is you can take advantage of zeus's low armor, other than that zeus players seem to have gotten much better after the patch.
Re: Zeus VS Ares (benefits and drawbacks)
Dec 22, 2012
I have a 30 Ares Champion I've shelved until everything is retuned. Massive physical power nerf couple with Zeus buffs have tilted the field unfavorably.
Current Zeus champ
Lvl 23
BoA, Full Zeus (Prefer Morpheus helm but trying to gather numbers atm), Chalice, Lightning Storm, Relic of Chance
I don't take Relic of Prosperity as no doubt everyone else is Zeus and at least one has it. Relic of Chance, with at lvl 2 THREE actions capable of activating it, tends to proc quite abit. Not uncommon to annihilate enemy team in the spear grab with three lightning storms. The only players that give me trouble are other Zeus players full assault with the Hammer of Zeus. Can't comment on Ares because nearly everyone is playing Zeus now. Horribly, horribly, horribly imbalanced.
SovereignSky
Uncharted Territory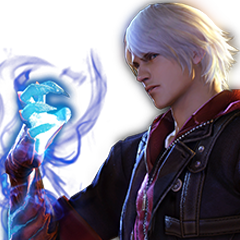 Registered: 12/15/2012
Offline
1499 posts
Re: Zeus VS Ares (benefits and drawbacks)
Dec 22, 2012
XD TC did you take that combo from me, I use it as well XD. But I use teleport trinket instead cause AoZ most of the time dissapears too quickly, but yes Zeus is WAY more powerful than Ares.......maybe that's why a lot of times I'm facing 2 or 3 enemies at same time......also in TFotG, I use Light Hole from below, near the crank when an enemy trying to get middle point, it always hits them because they aren't expecting it....if it wasn't for specials, I wouldn't use hammer as I'm always a sword guy
Signature Quote:
I love Leia, especially the way she extends my staff
Re: Zeus VS Ares (benefits and drawbacks)
Dec 22, 2012
To make this answer simple and quick- I am max level on both ARES and ZEUS, and I can honestly say, zeus is far superior.
ↅoD Ω W⋏R: ASCENSION BETA!
PSN Gamercards
Re: Zeus VS Ares (benefits and drawbacks)
Apr 21, 2013
I am a zeus player as well i posted some of my scores online getting 12 for 0 .13 for 0 is my highest. But after the patch i feel let down i also found a bug where Zeus shield doesnt work the hammer of helios specials go right through my zeus shield and does damage anyone else finding this out? i wrote on the forums of the bug but no replys so far. Ares after the patch got way stronger imo that relic of determination they get is stupidly op if they survive for a few minutes. Anyway can anyone tell me if they found there Aegis of Zeus (shield thing) isnt working against the helios hammer! thanks
EvanescentUmbra
Monster Hunter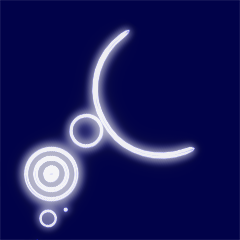 Registered: 04/17/2013
Offline
35 posts
Re: Zeus VS Ares (benefits and drawbacks)
Apr 21, 2013
Head: Rank 3 War armor of Ares
Body: Rank 3 Atremis Armor
Lower: Rank 3 Artemis Armor
Weapon : Rank 3 Blade of Ares
Item: Call to Arms
Relic: Relic of Determination
This build works fairly well for me. I usually net around 10 or more kills a game. The War armor offsets the healt decrease garnered by the artemis armor while also boosting P.Attack even further. I find the blade to be not only a good booster to the P.Attack stat but also versatile and combo able. A L2 triangle special into a L2 square will knock most foes down to at most half life in no time. The fact that you can change the L2 triangle from a vertical slash to a horizontal slash also nets it points in my eyes. The Call to arms is just a preference of mine. I use it when I really need to turn the tables. It knocks enemies away and disables thier blocking and parrying ability while also giving you a boost to speed. Any Ares warrior worth his salt should be able to finish it from there. The relic is only available at elite and higher, but is the only relic that find to be truly useful for Ares.


Re: Zeus VS Ares (benefits and drawbacks)
Apr 22, 2013
I'm using 2 manticores and 1 batlle armor, and the balde of athena. This gives me 40% PR and 33PA. After one minute it grows to 53, and so on.
I did 10-1 yesterday in MoC, and I won 4 matches in a row
--------------------------------------------------------------------------------------
You were always Zeus' Favorite!
My channel: http://youtube.com/user/czeuch