Reply
Topic Options
Mark Topic as New

Mark Topic as Read

Float this Topic for Current User

Bookmark

Subscribe
Highlighted
Zeus Allegiance Thread
322 replies 3951 views Edited Apr 2, 2013
Fender Bender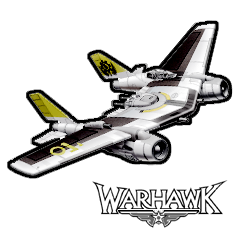 Registered: 11/14/2009
Offline
3132 posts
Re: Zeus Allegiance Thread
Apr 2, 2013
Zeus is my second favorite but I still really enjoy him, so I'll post here (sorry Poseidon).
The way I set up my Zeus is with full Manticore armore, the Spear of Zeus, Aegis of Zeus for my item (shield), Relic of Asclepius as my relic (+9 magic regen per second when health is less than 20), and lightning storm for my magic. Works great, what I do is intentionally let an enemy take my health done to 20 and then I'm gaining my lighnting storm every 11 seconds which is devesatating. The Manticore armor helps give me some defense even with such little health. It's really fun because it forces you to play risky.
Re: Zeus Allegiance Thread
[ Edited ]
Apr 2, 2013
A few tips for the Zeus players. I dont claim to be a pro, but im decent I guess. With zeus you dont want to head right into the battle like an Ares player, instead be critical, you want to be able to make the most of what you got. Personally, I pump all my armor to elemental power as its his only strength (Zeus usually works best with mixed armor, I go for 2 war and 1 battle), and considering not many have elemental defence My elemental power is at 43% and cooldown at 10%. Second I also have some cooldown, just because the only elemental damage i can inflict is through my specials and magic, so the more often i get it the merrier. What I usually do when heading into a fight, is first try to load up on magic, when i got enough for one round ill be fine. So once I got my mana, with the spear of zeus i stun the player with the L1 S special then use the L T special which bring them up to the air by then i grapple them, and get them to the ground. For the final finish, youll find them usually at 40% or less in terms of hp, if you have mana use your special, however, if they are below 40% by a reasonable amount try to finish them off with your spear, but dont give them the time to attack back, especially if an Ares or Hades player or else your screwed, if they do attack try to dodge with the R3 and get right back at them. If you have no mana, and they are at about 40%, try to dodge their attacks for a while until that cooldown kicks in and use atleast your L1 S special, by then you should be able to finish them off with a few hits with your spear. Be able to dodge and maneuver well to be kickass with Zeus. Some may view this as cheap, but I personally don't Zues is made for using his specials more often than most, without it there is no point in being a Zeus player. As for weapons I recommend the spear of Zeus, didnt not enjoy the rest whatsoever, although, some recommend the sword of Zeus (i prefer spear over it) and the Helios Hammer (didnt try it yet, dont have the pieces). The maul's special are strong but too slow to get started, and I tend to play fast pace, the spear fits my playstyle more. For magic, use either lightening storm or the second one, both are good, but i tend to get attacked by more than one person and enjoy helping out teamates so the lighening works better; however, the second one stuns the players pretty well. For the relic, relic of chance is best, any Zeus player will tell you that. The item, I use the hyperion one, saved my **bleep** plenty, whenever in a sticky situation use it, and you can slip out. Also if your being attack with a maigc attack i.e Hade's sacrificial soul or being comboed it gets you out of there. Its also helpful when trying to get mana fountains or hp or playing CTF. Enjoy, out of all the allegiances he was the most I enjoyed, and usually i take out people in no time, just remember your defence is the worst of all so be able to avoid attakcs (jump, use R3, etc.)
Re: Zeus Allegiance Thread
[ Edited ]
Apr 2, 2013
I've chosen Zeus as first allegiance because I like the magic aspect of it.

About the builds, I've been testing some. First of all, weapons. I've made extensive tests with Cronos Blade, Sword of Zeus and Spear of Zeus. I would recommend the Sword of Zeus because it is so easy to ring out enemies. In a Match of Champions with 3 persons (it's not so rare) you can wait for the other guys to start fighting then you activate L1 + T and ring them out

But it's a matter of preference. All the mentioned weapons are great.

About armors... I used most of the times the glass canon version, so I go for Full Battle armor. However I've been upgrading the rank of the Full Hercules.

Using Full War armor would give you 15% Cooldown over 15% Elemental Power. It's up to you what fits you better.

For the Relic, I've used for a long time the Relic of Chance. It's great, but I've realized that the Relic of Asclepius is more useful. Combed with the Aegis Shield, it works very well. You're fightning, you go below 20 HP. Magic starts going up. In order to avoid death, you use the shield, retreat, fill your magic bar and go back spamming magic.

Both Chalice and Aegis Shield are good items.

I use Reckoning of Zeus because it costs only 50 mana, it can easily stunlock 2 players and it doesn't take your time. You place the ball and go kick more a s s e s.

As for the strats, it all depends on how you like to play. You need pretty much the basics: evade, block, retreat when necessary.

It's no shame to wait for your enemies to become weaker (medium to low hp) and then strike. If you don't do that you might spend resources on a target and end up getting killed or someone can steal your kill.

That's it for now
--------------------------------------------------------------------------------------
You were always Zeus' Favorite!
My channel: http://youtube.com/user/czeuch
GoldenGlovez24
Lombax Warrior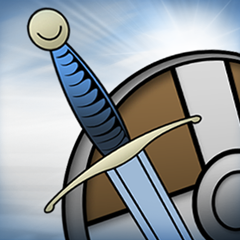 Registered: 03/12/2013
Offline
190 posts
Re: Zeus Allegiance Thread
Apr 3, 2013
A big tip for zeus players tht most dont know is the special movies depending on the weapon you are using can b majic attacks...for example the L1 square and triangle moves of the zeus hammer are majic attacks so your majic isnt just your 1 magic special (R2)
:-)
Re: Zeus Allegiance Thread
Apr 3, 2013
I started with Zeus, hated it, leveled all 3 of the other God's, and now I'm back! Haha
I found that I like to be able to do a tonne of damage with a mixture of attacks and abilities. I didn't like going full elemental/physical, I discovered that a combination of both allows you to do a lot of damage with your elemental abilities AND regular attacks. You become more threatening all of the time, not just when your abilities are off CD.
Re: Zeus Allegiance Thread
Apr 3, 2013
What would be the mixed build? Artemis for physical power and Battle for elemental?
--------------------------------------------------------------------------------------
You were always Zeus' Favorite!
My channel: http://youtube.com/user/czeuch
Re: Zeus Allegiance Thread
Apr 3, 2013
Go blade (lvl 9) , full battle, and reckoning. Relic of chance. Asclepius is better if u suck and die a lot but I wreck house with Zeus 14-3 avg. plant lightingball, hold l1 triangle for 3 wave blast ring out. L1 s. repeat.
The spear sucks and the sword has too long cool down. Lvl 9 l1 s spam is 10x better