Reply
Topic Options
Mark Topic as New

Mark Topic as Read

Float this Topic for Current User

Bookmark

Subscribe
Highlighted
When will it end?
[ Edited ]
9 replies 314 views Edited Jun 8, 2013
I played one of the worst matches ever. We barely won, but for three stage rounds in a row one of these players on the Spartan team went from invincible (no damage/no lifebar/no magic bar), to Cerebrus Blade exploiting while he never ran out of magic or item use availability. Their team only ever switched one player in all those rounds.
He's a Poseidon player with the beginning name of both a brand of lighters and razors.
Here's some crappy pictures of what was going on with my short-staffed team during the last round. I didn't get to take a picture of the final score board as you have barely any time to view it. The word jargon was originally on my name when the stage started but I didn't move and it attached itself to someone else and I stayed clear the whole match after.
No one on my team was using the God Glitch but all of us has a really difficult time hurting the players on the opposite team.
I don't have my computer right now so I'm using someone elses. Hopefully these came through clear enough.
Re: When will it end?
[ Edited ]
Jun 8, 2013
this thing happened to me exactly like this before. It's most likely a bug or glitch. It's similar to the case when u get the enemy in your team.
Anyway, I'm surprised u weren't get disconnected. It's rare, I think. Only got it once.
Jun 8, 2013
I know one of the guys your talking about and honestly he does not use a god glitch. I normally play under the name swat8377 but got tired of going nowhere after 40. The allegiance picture showing a different class is a glitch that has happened to me as well. On my screen only the symbols show all the time and rarely is there text saying what class they are but when it does it is sometimes wrong. The lighter guy is a friend who is just good at this game. Also Ive read some of your posts about people exploiting the god glitch and have run into one myself. I agree wholeheartedly that anyone using these exploits should be stopped in the name of fairness . (Rymes with savin)
Poseidon4ever
Last Guardian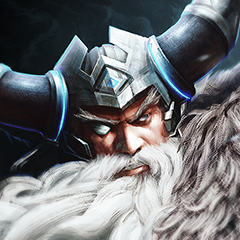 Registered: 02/25/2013
Offline
11800 posts
Re: When will it end?
[ Edited ]
Jun 8, 2013
Things like this happening should be insight into how the God Glitch is able to work. The game is rolling classes like a raffle machine as you're playing because it can't keep track.
No one in that session was playing as Zeus, and I wasn't really paying enough attention to see if anyone was God Glitching using Zeus abilities on the other team. We were just a 3 player team with the weird text glitch.
SSM really has a mountain of issues to sort through and I don't think their studio alone is capable of fixing them. You need to call the exterminators.
The continuation of strange things occuring during the sessions before that just show that the glitches will keep changing as you change stages.
As for recording video, all I have is my phone and I'd have to set up a table and try to record every match I play. That's a lot of wasted time just hoping I've recorded a new or re-occuring issue.