Reply
Topic Options
Mark Topic as New

Mark Topic as Read

Float this Topic for Current User

Bookmark

Subscribe
---

AL3X_OWNZ wrote:


I play duo. Does playing with another person affect the drop rate? O.o

---
On that I couldn't say. I just know I get less chests in 2 player Trial of the Gods than I do solo. In 2 man TotG there are more enemies and often double of the bigger enemies. If your teammate isn't very good, all they really do is slow you down, so it's easier for me to get regular consecutive gold waves in solo, which then nets me more white chests.
Like i said, unlocking the TotG-specific armor didn't take long. I don't have any actual proof, but it certainly felt like I got white chests faster than in 2 man. So if it's something you're just looking to unlock as soon as possible, I'd say that's the best way. If you're playing with friends who know what they're doing and they don't mind you getting the white chests, then maybe 2 player TotG is fine.
None of my friends really play GoW, so I usually was stuck with randoms.
----------------------
She's going to have to fall on her sword. Which means that we have to stick one in the ground, trip her onto it and get someone to jump up and down on her back for ten minutes. --

Malcolm Tucker. Modern day saint.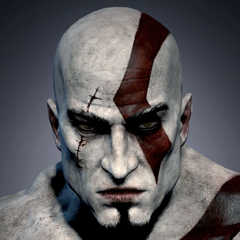 Offline
Yeah I just went through it in single player on hercules forum and I always got a white chest, it took awhile but i finally got the griffin parts in the chests. Now i just need to get 100 gold tiers then I would unlock eveything minus the barbarian hammer and spear of destiny. And also the weapons and armor for Ares and Zeus.