Reply
Topic Options
Mark Topic as New

Mark Topic as Read

Float this Topic for Current User

Bookmark

Subscribe
Highlighted
73 replies 2523 views Edited Jan 22, 2013
Hey everyone,
Maybe this topic tricked you into reading, very much like Ares did to Kratos, but despite my deceptive topic wording deeds here....the topic is very true.
WE ARE NOT DONE - meaning, YES, our Multiplayer Beta is officially OVER after a glorious 6-8 weeks, but WE are pounding away and pouring every ounce of passion and sweat into tuning the Multiplayer of our game based on your feedback, and many many things you have not seen yet. Phew, alright that was a long sentence.
This forum will STAY OPEN and become our official Multiplayer forum, so stick around, this is your community home.
We have much to share, and you have much to look forward to coming this March 12.
We will share our Beta leaders, some other fun facts, updates we are making, and more shortly. Standby and keep the feedback rolling.
Thank you again, we can't thank you enough for your participation in our MP Beta.
Cheers,
Tank
KING_PARKER_TSK
Lombax Warrior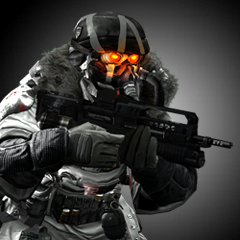 Registered: 12/22/2012
Offline
109 posts
Jan 22, 2013
Glad to hear it sgt tank. This is a nice community and I hope it gets even better.
Kings are Made in WAR- Leader of Team Street Killas
http://www.youtube.com/user/kingParkerTSK
Re: We're Not Done
[ Edited ]
Jan 22, 2013
Aww ...right when I was getting good, and just registred here.
So, I take it Playstation + members can't play anymore. Explains why I couldn't find a match 3 in the morning. lol

I gotta say, I truly loved it! I haven't even played the previous games at all. A very casual gamer, since game testing ruined games for me at one point. However, I will be playing alot once purchased. I've been longing for a different online multiplayer to play... And I found it, THANKS!
Jan 22, 2013
I just started reading on the forum as well.. I was making a list of players I like to play with and others that would wup me so I would know who to stay clear of and I came here and see most of the names that were on my list are all here, too funny! Cant wait to see the listing of top players I am guessing it will have many of the names I had on my list...
Re: We're Not Done
[ Edited ]
Jan 22, 2013
Haha I have been making a similar list in my head Jeff...yer there
Yes you evil, twisted man, Just--Tank...I was tricked into reading this topic! But I ain't mad...glad to hear this will be the community home as I feel like I am part of the GoW:A MP community. I'll be stickin around, impatiently awaiting the game's release on March 13th.
I really appreciate the attention you guys are paying to our feedback. Many of use dumped DOZENS of hours in the short time the Beta was available to us, myself included. Heck I would've dumped more last year but I didn''t even know there was a beta coming available until the 8th of 2013! I even went so far as dowloading the GoW Origins pack before I realized I could've gotten SAGA for just $10 more...ah well.
I'll contribute more of my input to the threads that will pop...I hope you guys continue to read and really take our opinions seriously. I love Twisted Metal. But to this day it has taken FAR too long for them to address glaring balance issues in that game. I get the feeling you guys will be more involved in the community and perhaps maybe a larger team to address the balance issues and bugs present in GoW.
We're ready wreck!
(Spoiler tag below was inserted accidentally...there's nothing there...oops)
stripesmarine
Treasure Hunter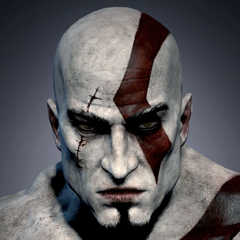 Registered: 01/08/2013
Offline
5591 posts
Jan 22, 2013
@d1v4d I Know How You Feel, I Just Wish I Had The Honor Of Fighting Goldhawk1 And metlgearsolid200 .
Also Mr. DaJizzle Who By The Way Wrote A HUGE Thread On His Overall Beta Experiences !
But I Know Now The Beta Forum Is Where The Family Is : )
I Feel Accepted Here Just Like You d1v4d
_____________________________
Long, Live, The Shade Legion Σκιά !

TLoU GotY 2013 .