Reply
Topic Options
Mark Topic as New

Mark Topic as Read

Float this Topic for Current User

Bookmark

Subscribe
Re: WHAT IS THIS?
[ Edited ]
@Lord-Kratos23

The first Resident Evil was tolerable. Everyone after that.... >


I made the mistake of buying RE Extinction on BluRay when I first got my PS3. Been trying to get that abomination ever since....
@Lord-Kratos23
No sir. That horrific resemblance of a movie RE Extinction totally killed RE for me. I tried to give a try later on with RE Degeneration (the CG). That killed my desire even more. Lol! Now I have two BluRays I can't get rid of. Lol!
But the graphics are on point in the anime though. Can't believe I feel for that trick. Lol!
@Lord-Kratos23
Yep. It completely turned my off from the franchise totally. No RE5, RE Chronicles, RE6, or RE Raccoon City. Resident Evil is dead to me. The horror of Dead Space has me now.
stripesmarine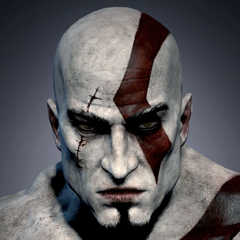 Offline
---

DaJizzle wrote:
@stripesmarine

No sir. I'm currently a free agent. Lol! I've never done the clan thing before but may have to give it try this go around. I know some people are serious about their gaming but I don't log on for days at a time for some stretches. I don't want to be a lazy member. But this MP may change that.

---
If Anything Mr. DaJizzle Any Clan Would Be Honored To Have You Within Their Ranks !
It Would Be A Loss If You Did Decided To Go "Solo" Instead .
As Long As Your In Either Erebus Or Ekia Mate, You Are Going To Be Taken Well Care Of Like A Blood Brother : )
As Long As You Play Once A Week You Are Going To Be Fine Mr. DaJizzle All We "Require" Is A Love Of God of War !
You Definately Possess It ; )
_____________________________
Long, Live, The Shade Legion Σκιά !

TLoU GotY 2013 .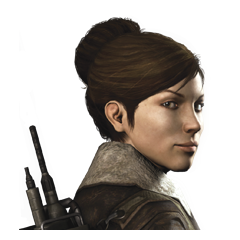 Offline
@Lord-Kratos23 and DaJizzle
Awww I like the RE movies. I'm a fan of Mila Jovovich though.Although I never got into playing the games too much. They did come up with a totally different character to front the franchise and the main characters have surprisingly much smaller parts than you would think. ( I hated the guy the picked to play Leon Kennedy with his mop hair....).
I can see if you really liked the story of RE you would be severely disappointed and I would be if they did anything remotely close to a GoW changing things or making another character more important.
I honestly think that the RE Raccoon City game did worse to the franchise than the RE Movies.