Reply
Topic Options
Mark Topic as New

Mark Topic as Read

Float this Topic for Current User

Bookmark

Subscribe
Highlighted
Re: Update From the Dev Team Front-lines - All Read
some one on one would be cool
DJMadCow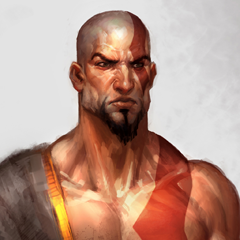 Offline
Re: Update From the Dev Team Front-lines - All Read
Re: Update From the Dev Team Front-lines - All Read
[ Edited ]
---

DeathDealer300 wrote:


the removal of the kill updates on the bottom left is upsetting, always glorious to see who vanquished who! It also used to show if you got the assist, but I'm sure it will be present on the final game.

---
I cannot stress how important this is. It was fantastic beaing able to see all the kills and assists clearly displayed. With the kill stealing in this game, sometimes I don't know if I got that kill or an assist etc.
I don't know why this was removed from the kill feed. It worked perfectly and the absence of it now is detrimental to player information and feedback. I sincerely hope this will be in the final game.
EDIT: Also, the assist being clearly logged makes the player feel like they are contributing, and lessens the blow of a killsteal somewhat by having your contribution to the death clearly displayed.
Re: Update From the Dev Team Front-lines - All Read
Re: Update From the Dev Team Front-lines - All Read
Sorry for all the posts (and that random blank one) but I thought it'd be cool to add damage points. I ALWAYS end up fighting around 2-4 guys, take off most of their health, and then die. I distracted them, got their health really low, but I get no points. I think it would be pretty fair to add damage based points, depending on how much damage you do on an enemy, it adds that to your score. Twisted Metal does this, and it makes a lot of sense. Messages like "Kill stolen" would pop up and are not worth a lot since the other player did most/all the damage. Just a thought
Keep at it!!!!

Re: Update From the Dev Team Front-lines - All Read
My PSN ID is ImVi11ain and while in the searching for matches(quick play menu) - it gets displayed as LmVi11ain, So ya an L instead of an I...S3 trivial bug probably for the beta version...dint know where to report this.
Hope you guys deliver a single player experience in lines to the first and second GoW.
Re: Update From the Dev Team Front-lines - All Read
The multiplayer is really great, but in character customization, it would be cool if you could edit the character itself a bit further. For example, gender, build (light, medium, heavy), size (short, medium, tall), skin color, etc. That'd be pretty cool & would add a lot of diversity to characters so that everyone doesn't look exactly the same with the only differences being their armor.
Re: Update From the Dev Team Front-lines - All Read
We're working on some things not in the Beta for character customization, it may not stop there...just yet =)
-Tank