Reply
Topic Options
Mark Topic as New

Mark Topic as Read

Float this Topic for Current User

Bookmark

Subscribe
Re: Thoughts on the E3 demo
>ride an Elephantaur
A Cyclops Berserker is already in the game. It's simpler to just cannibalize the work from last time with that. Mongrels should return as they were last time too. Perhaps have them able to USE their 'flamethrower' in combat against us and not have the grab state take so little damage to get out of them.
>does nothing
It's on Normal. They're just very passive on that setting. Compare any foe on Normal to their VH counterpart.
>ranged attack
He oes have one. Turns out he didn't have a counter like I thought I saw. He can actually tether us. Also, his melee is a double hit with good range. I was hoping to see the Satyr Captain use Group AI in the demo though. He didn't order jack. At least have the others grab and hold us for free hits.
I also wanted to see the tether used more on foes we cannot grab freely or even launch (too heavy). The Elephantaur would suffice for this case. But then, if they release the demo, I could do all this testing myself and report findings back. It is what I do. Quality free testing.
Devilhunter_PS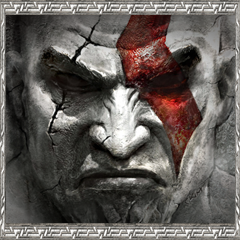 Offline
Re: Thoughts on the E3 demo
Well, for every positive thing it seems like there is also a negative one
Awesome graphics - Dated stage design

Good looking models - Random enemy designs (I guess the satyrs fit in, but i dont think there were elephantaurs in greek mythology. even though i've heard something about inspirations from persian mythology so...)
New mechanics and changes - that dont seem to be important
Again, i guess it will be a good game, but it doesnt have me gripped. Everything in the GOW3 demo was so exciting, this one has random and unecessary written all over it. It doesnt even give some story hints to show you that they still focus on story, yes i know the story details behind it that were given from the devs, but they could do something to fit all of that in.
Highlighted
Re: Thoughts on the E3 demo
>graphics
Seemed fine.
>stage design
Not bothered just yet.
>models
>design
All fine. Not a fan of going Persian again.
>new mechanics
>not important
World Weapons and Tether are quite notable. I disagree on this matter.
>GoWIII
Didn't have much of a step up aside from a mess of promises that didn't pan out. GoW:A is simply picking up some of the slack and making a few vows it cannot keep. I'm not seeing the difference.