Reply
Topic Options
Mark Topic as New

Mark Topic as Read

Float this Topic for Current User

Bookmark

Subscribe
Highlighted
This Game Is Balanced
[ Edited ]
18 replies 322 views Edited Mar 29, 2013
After considerable play with each of the 4 allegiances, I can comfortably say that I am AMAZED at the balance in this game. Kudos to SSM for getting the GAMEPLAY part right on their first try. Most devs need quite a few balance patches before they get it right. Not here.
Whether you're spamming specials with Hades...but dying rather quickly...or you're trying to beast with Ares only to run into a magic user...or tanking with Poseidon and the battle lasts long enough for a helper (or other FFA warrior) to come along and "turn the tide" (BAZINGA!)...or the Glass Cannon™ himself, Zeus...we can argue all day about what allegiance FEELS overpowered when going up against others but it really comes down to skill and THAT is something in short supply in online gaming today, especially out of the gate.
All these threads about who is overpowered, I have been reading them with an open mind while trying out different allegiances and I have to say NOBODY is overpowered. Maybe you guys just ran into players who were better than you? Or perhaps you had a string of laggy matches? I've been there myself.
The weapons - even SOME of the non-God allegiance weapons - are diverse and have their own strengths and weaknesses. The spear, once you get used to its range and deceptively SLOW attacking speed, can be beastly. Nothing is better for combos than the sword, though some of the spears' specials and cooldown rates rank them up there as well. And the hammer is powerful but slow but rings out with ease and some even have some lengthy combos with weak specials.
The armor is one spot that is a bit different. Each of the God-specific sets serve their own purpose and feel pretty balanced, depending on your playstyle. Try Hades with some Physical resist and you'll see what I mean. I do wish other armor was as useful as the God-sets. Some PIECES are valuable. Poseidon with an Artemis piece can pack a major punch.
All in all, just wow. I do love this multiplayer experience, though I will admit some aspects are already getting stale (basically playing OUTSIDE of a party *cough*customgames*cough*). I have faith that SSM will introduce new modes (hardcore or deathmatch anyone?) and hopefully the new maps they introduce will be as interesting as the ones currently playable. Nuthugging complete.
Re: This Game Is Balanced
Mar 29, 2013
yup i agree the game is awesome and quite balanced not feeling u really on some modes getting stale though
i still love it all but some new modes/maps in the future would be nice i would like some more co-op stuff the 3 maps u can play are not enough and a horde mode that get's harder every round and i really hope they add some gow1 maps mp and co-op i would love that
Re: This Game Is Balanced
Mar 29, 2013
I may amend that "stale" part...matter of fact I will. I am still having a blast with everything, under the right circumstances. I guess that was just my shady way of saying "more modes!" I do have trouble enjoying CERTAIN matches, but never when grouped up with friends and low or no lag. So it's not getting stale. Just being a spiled brat who wants more
Re: This Game Is Balanced
Mar 29, 2013
I must say I like it a lot until now. I've just maxed out Zeus, my first allegiance.
And I've been beaten and I also beat all kinds of players. I agree that skill is what matters.
The nice thing is that it's rare to find an easy match. There's always a challenge to win (at least for me).
I've played 3 MOC4 yesterday, and won all of them. However, I had to make an effort, because I was behind other people and only at the end I managed to win. Very exciting
Now I need to decide my next allegiance!
--------------------------------------------------------------------------------------
You were always Zeus' Favorite!
My channel: http://youtube.com/user/czeuch
Re: This Game Is Balanced
Mar 29, 2013
I agree too, once you rank all 4 to level 30 and upgrade their weapons and specialty armors, you can create really good balanced and unique playing styles for each allegiance. Also i have out played many players while i was very low rank (below 15) and still being able to efficiently kill lvl 30's because of how balanced this game is. It's actually really impressive that SSM first going at MP is this well made.
This game will always be balance as long as every move is in some way can be countered or dodged. That said, I think zues' lighting stream magic, if you jump and get stuck in it, I'm pretty sure you can NOT use your item special, making this special a little OP because any other magic can be avoided by using your item except this one. A weird flaw IMO but in general everything is very well balanced.
Re: This Game Is Balanced
Mar 29, 2013
I think that Recoking of Zeus also stun lock the player, so no item use as far as I know.
--------------------------------------------------------------------------------------
You were always Zeus' Favorite!
My channel: http://youtube.com/user/czeuch
stripesmarine
Treasure Hunter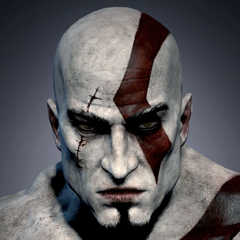 Registered: 01/08/2013
Offline
5591 posts
Re: This Game Is Balanced
Mar 29, 2013
@SirCrush
You Get It My Shade Bro, You Definately Get It .
I Applaud Your Labor Of Love For Maxing Out Every Alignment/Weapon/Armor !
_____________________________
Long, Live, The Shade Legion Σκιά !

TLoU GotY 2013 .