Reply
Topic Options
Mark Topic as New

Mark Topic as Read

Float this Topic for Current User

Bookmark

Subscribe
Highlighted
The Story of Erebus.
[ Edited ]
184 replies 1554 views Edited Aug 2, 2013
I put some thinking into a back story for the clan Erebus. Tell me what you guys think of it
Long ago, There were few great warriors who despised the Gods and didn't want anything to do with them, After they fell in the great battles they took part on, the Gods banished them to the Darkest Pits of Hades so they may seek No retribution. These Warriors have found one another, one by one, and seek vengeance on the Gods who banished them to a Dark and cold desolate Hell. They have small Flames of Hope locked in them, keeping them from loseing strength, and as they all found one another, the light of the flames grew bright.
Being in this Dark desolate Hell for centuries has changed them, making the anger they have for the Gods stronger and it has been the only thing keeping them from insanity .
Then, A Dark figure Found all these Warriors threw the light they were emitting, Granted them the power to Leave this hell and Destroy all the Champions who Walk on Olympus and keep them from reaching the Goal of becoming Gods and for every Soul they destroy on the battlefield, will be Cast down to the Dark cold Hell they once were in.
The Dark figure who gave them this power was Morpheus. Since Morpheus gave them power of darkness, the Flames of Hope have been tainted with Darkness and for every Soul that these Dark warriors take, will be cast down to the Hell they once were in and to be absorbed by Morpheus thus giving him the power he needs to break free and destroy the Gods. If these new dark Warriors succeed then Morpheus can consume the world and will forever be Dark and the Gods shall fall.
/>
/>
With the combined Power of these warriors, No Mortal or God can stand in the way of Erebus.
Dardanos (metlgearsolid200), Adrastos (FrankWest210), Sthenos (GoldHawk1), Drakon (disturbeddude101), Thymos (Gladiatuss22), Aiolos (acdramon), Theristis (The_Rev_Zombie), Theron (CaptainKhronic), Stelios (SicK-MoFo), Asbestos (The1ITGuy), Kleos (Lord-Kratos23), Aniketos (drakestefani), Stridis (DelSol-97-), (Moardok), (SocialLord), (stripesmarine) (NastyNinpo), (BewbFondler), (jery-san), (carnifex49) and (Salvo_Nicol) are the Known Dark Warriors so far and they are seeking for more Banished Warriors to fight along side them.
Only if they can survive the trials of Erebus.
Zeus, Ares, Posiden and Hades, have heard of these men and will give their Champions the power they need to take down Erebus.
If the Champions of Olympus fall, then the Gods will call for their best Champion, He is known for no mercy, one who has no idea what his future holds, to him, serving the Gods is all he can do to take away the Fears of his past...Kratos.
Erebus knows of this Kratos, and will do what ever it takes to take him down, and be sure that Morpheus gets what he wants. For to Erebus, Morpheus is their savior and in return they must save Morpheus or they will be Cast down to the Hell they once were in.
If Erebus gets Cast down to the Hell they were in, then the Champions they've killed on Olympus will be waiting for them and with the blessing of Hades, These fallen Champions will have power to use vengeance on Erebus and torcher Erebus, for all eternity.
KING_PARKER_TSK
Lombax Warrior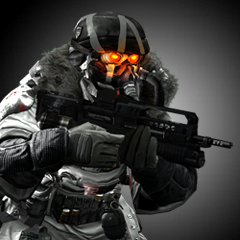 Registered: 12/22/2012
Offline
109 posts
stripesmarine
Treasure Hunter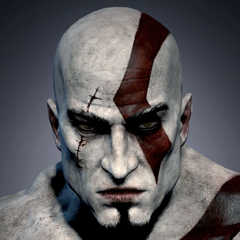 Registered: 01/08/2013
Offline
5591 posts
Jan 30, 2013
@erebus.clan These Very Few Elite Warriors Of Darkness Will Not Stop Until Every Warrior Who Opposes Them Are Not Able To Take Another Single Step Again On Solid Ground, Only Able To Be Seen In A Condemned Soul Form Locked In The Very Depths Of Hades For All Eternity ! *sinister laugh ensues* ; )
_____________________________
Long, Live, The Shade Legion Σκιά !

TLoU GotY 2013 .

Jan 31, 2013
---

DelSol-97- wrote:


Good stuff metlgear! always welcoming to come after a long day of classes, keep it up

---
The above picture is clearly goldhawk1
You can be this guy delsol
carnifex49
Hekseville Citizen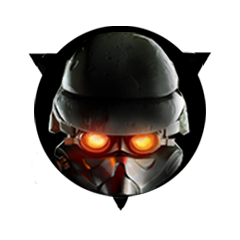 Registered: 12/19/2012
Offline
253 posts
Jan 31, 2013
Very nice! I like it!
Curious though why Morpheus? I'd expect someone like Thanatos command us since he isn't really a "god" and rather a primordial deity. Would really fit with the whole *bleep* Olypus theme going on. Just my 2 cents.
Uncharted Territory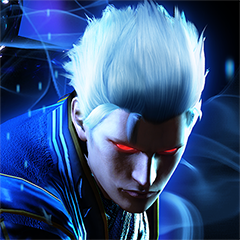 Registered: 11/29/2012
Offline
1333 posts
Re: The Story of Erebus.
[ Edited ]
Jan 31, 2013
Well i pick Morpheus because he's the kind of God who Wants to put the world into Darkness and the clan name "Erebus" means Darkness. Morpheus is the only God i know that wishes to take down Olympus and take over the planet in Darkness.

Now i don't pick Thanatos because, he's KINDA on the side of the Gods and doesn't realy want to take over the world.