Reply
Topic Options
Mark Topic as New

Mark Topic as Read

Float this Topic for Current User

Bookmark

Subscribe
Highlighted
The Multiplayer Beta Experience
[ Edited ]
51 replies 355 views Edited Jan 25, 2013
Prepare yourselves. If you don't want to read it, that's fine. But, this input for the developers that they can make the best product for us come March. Cheers!
First of all, I would to give SSM a tremendous applause for incorporating a fine MP experience into the GOW franchise. I, like many, was skeptical at first, but overall it's a well done and welcomed addition to one of favorite gaming franchises. Now that that is out of the way, shall I begin:
2 GODS
I believe I speak for the community of early beta testers when I say, we were disappointed to only have two gods to choose from after the addition of PS+ members and patch 1.09. We all would have like to really have given Hades and Poseidon a spin. I'm disappointed, but it's not that big of deal looking back on it.
Ares, the God of War:
From videos, Ares seemed to the physical beast amongst the set of choices, but during the beta failed to live up to those lofty expectations. In the beginning (pre 1.08), it seemed as if Ares physical attack was admirable, not dominating, but admirable. I remember his physical attack being 500+. Somehow, the decision was made to nerf Ares physical strength. This was a great mistake and made Zeus the obvious choice from most beta testers (I'll touch on this later).
Ares specific weapons seemed very weak and easily avoidable. Ares Blade (not sword because he's has an actual weapon named "Ares sword" forumers) is not the strongest of the available blades. It actually may be the weakest. Yes, the physical attack is the highest, but the special attacks that this weapon has aren't too effective. L1+Triangle special is a bit clumsy and underwhelming. L1+Square is not too combo friendly in my opinion.
Ares hammer is, on the hand, is better for combat than the sword. I do think that the specials of the hammer can be effective; but in comparison to the other hammers, there are much better choices.
Zeus, King of the Gods:
King is the correct term for Zeus because his champions ruled this beta. Zeus outclasses Ares in nearly every aspect. Since Zeus is the magician, one expects his magic damaged to be devastating…AND IT IS. Probably to devastating at times as it seems that Zeus' magic capabilities got significantly stronger after 1.07 and I'll explain. Zeus makes the player feel like the God of the Lightning Bolt…and that's good. But in comparison to Ares, who doesn't feel like the God of Physical Combat, balance issues have popped up.
During one of the patches, it was decided that the already stronger Zeus needed the ability to "Silence" his enemies when using a special. This "silence" doesn't allow enemies to use magic or items. Now, it seems as if Ares special would eliminate physical defense; but since they're so clumsy, the percentages of you doing such is low. With Zeus, his specials are basically weaker versions of his magic abilities and they have the ability to silence opponents.
Zeus' specials can be down right physically devastating. The L1+Triangle special has tremendous range and is relatively easy to level up. In Hercules forum it can coverage literally ¾ the map. With that range and ability to silence combined with it being an elemental attack makes this weapon a true death dealer. The L1+Square is also very effective. It has the ability to twirl around an opponent. While not as strong the L1+Triangle special, it can be difficult to avoid with its range and "twirling" ability. Both of these specials have very quick recharge times compared to Ares' specials.
RELICS:
I'm a fan of Ares relics, but it seems as if Zeus' relics are "godly". Zeus has one relic that grants the team, and I believe you as well, 50% magic after you open 3 chests. With Zeus already being a magic class, his ability to retain magic is quite mind blowing. It is rare that you would encounter a Zeus player without some magic. The ability to retain magic + the devastating effect of that magic + specials with tremendous range = makes Zeus players extremely formidable in physical combat, and I believe this shouldn't be when taking on an Ares player. Cause as it appears, Ares players stand little chance in a round of wizardry with a Zeus player.
ITEMS:
Once again, Zeus dominates Ares in this department as well. Zeus has an escape items that works wonders once it's fully leveled up. It allows you to teleport as much as you like for 2.5 seconds. This 2.5 seconds seems more like 10 seconds. You can use this item to break a combo, get a few hits of your own in, then teleport to safety. I know because I've been guilty of this practice. J
Ares has one item that grants him 20+ percent damage, makes him faster, and disables enemy's blocks for about 12 seconds. I believe the timer on this item is just right actually, but it doesn't always disable enemy's blocks. As of late (maybe the last couple of weeks), it hasn't disabled any of my foes blocks. This kind of defeats the purpose of this item. With blocking and parrying happing regularly during matches, the inconsistency of this item takes a great advantage away from already outclassed Ares players.
So as it stands, Zeus has a clearly advantage in the aspect of the game over Ares.
MAGIC:
This one isn't even close. Zeus' magic is highly effective and damage wielding. Ares' magic is easily avoidable and inconsistent. For example, Ares' Inferno Punch is supposed to launch enemies after 2 seconds (since it's like you're planting a grenade on them). Sometimes it launches and sometimes it doesn't. I've connected with this magic on occasions only to see an enemy run off, it explode, and they keep running. I don't think that's how it's intended to work.
Also, Ares demigod doesn't make him invulnerable. Every other magic makes the user invulnerable while they use it except this one. I've killed a plenty of demigods. Ares "jumping bomb" magic doesn't have a consistent range. Sometimes its radius is large and other times it is small even with the full LVL 3 upgrade.
As for Zeus, his is magic is overly effective at times. I've seen Zeus spells devour as much as 75% of opponents health bars no matter what armor they have own, which bring me to my next point…
ARMOR:
Someone mentioned in another thread that the stats seemed homogenized. In some cases this is true and in others not so true.
The Gladiator Armor is "other worldly". Combine this loadout with a skilled Zeus character and nearly invincible. This armor adds both physical attack (comparable to the Ares armor) and physical defense. This makes Zeus warriors strong is physical combat due to the armor and in magic due to the class.
The Skorpian Armor is also "herculean". With it adding insane physical defense and cooldown, it allows for a class as strong as Zeus to pop off special attacks two maybe even three times in a single combo.
The Warrior Armor is "supposed" to be the physical defense tank type of armor, but I haven't seen those types of results when using it myself and fighting against people using it.
The Cyclopedian Armor only gives you more life. Since you have to acquire treasures of the gods to have it, I believe it should affect two categories like the Skorpian Armor.
The Ares Armor, (like many) I believe was nerfed during one of the updates which makes this armor less effective than before.
The Morpheus Armor gets a thumbs up from me. I believe it works as intended. I full Morpheus warrior greatly reduces the damage from elemental attacks from my experiences.
The Zeus Armor works as intended also.
As far as the other armors, they weren't a huge part of my loadouts; so, I don't have a really accurate analysis of them.
WEAPONS:
Swords:
It seems as if swords have the priority over hammers with the best of the bunch being the Blade of Athena…this thing fell from Olympus itself. J
The Blade of Athena has the ability to heal yourself and teammates and has the most deadly L1+Square special of any swords made available. The juggling ability of this special is unreal and bit OP. So with that, this is a favorite. You'll usually see at least 2-3 people using this weapon during a match.
Ares Blade has a very steep learning curve due to the effectiveness of its specials. While the stats show a great increase in physical attack, that doesn't translate to battle. Also, at LVL 1 the damage is +75, LVL 2 is +75, and LVL 3 is +100. What happen to LVL 2?
I've already covered the Blade of Zeus.
For the Gladiator Sword to be the beginner's weapon, it sure doesn't feel like it.
I think the Cerebus Bane feels right.
Hammers:
Hammers seem slow, but I enjoy them over swords in a lot of cases. They also don't pop an enemy into the air as well as swords tend to.
The Minotaur Hammer is out of this world. This thing has amazing juggling abilities and greatly decreases your cooldown. It also seems a bit OP. This weapon (like the Blade of Athena) gives tremendous defense to go along with the cooldown. This combined with the Skorpian Armor allows a player to pop off a combo full of specials which is unfortunate because the L1+Triangle cannot be blocked or parried and has a decent amount of range.
The Gladiator Hammer is by far the strongest of the hammers. The AoE of the L1+Triangle special is ridiculous. It also has brief cooldown times. This weapon is insanely OP.
The Barbarian Hammer has its pros and cons. While it's slow, it also deals a reasonable amount of damage. The L1+Triangle special can be confusing because it does nothing at first like the rest of the weapons.
Ares Hammer is the least of the bunch. I feel like this should be the Gladiator Hammer and vice versa.
Zeus Hammer is just like the Blade of Zeus.
OTHER THINGS:
Matching Making:
It been mentioned a thousand times in this forum. Something has to be done about the match making. Some of us have waited upwards of 30+ minutes to get in a match. This just isn't acceptable…and many of us were using the Quick Play feature.
Like many, I believe there should be a ready up option. 3 v 4 battles aren't impossible to win in Team Favor, but in CTF…that's another story. But, I'm not much of a CTF person.
Host Migration:
This is very much needed. Rage quitters can end an entire game if they're the host. People don't like losing, but in this game get used to it. You're gonna win you're gonna lose. You're gonna kill you're gonna die. It's that simple. These individuals ruin good matches that others are having.
Party system:
You know we need this and trust you're going give it to us.
Mics:
People need to be able to easily mute other players by simply selecting their name and pressing a button for the option to mute/unmute that individual. As of now, it's clumsy and mutes all of the players at once.
Idle Kick:
Idle players need to be kicked. Pretty simple huh? 3 v 4 quickly turns to 2 v 4 with these types of players. These type of players just want the match XP. Shouldn't be this way.
Leveling Up:
Sometimes the leveling up doesn't work. An upgrade would be available at a certain level for a certain amount of tokens (which the player has both) and the player would not be able to purchase said upgrade.
Glitches:
There are some small graphical glitches at the match making screen like the weapon showing of the player's back.
Extra:
Please change the select warrior option from R2, L2 to R1,L1. Put your controller in your lap or sit it down some to go take care of some business and you've switched characters that easily.
Please put a description underneath these customization options.
GAMEPLAY:
Lag and Latency:
While the game can be butter smooth at times, this can be a crippling issue for this game. I won't elaborate cause Goldhawk1 has done an excellent job pointing this out already.
Hit Detection:
This may have to due the lag/latency issues. There are plenty instances when you attack an opponent and you register hits, but no damage is done to them…even with world weapons…which brings me to…
World Weapons:
These things spawn too often in my opinion. Also, no one knows the timer of the thing. I would incorporate a world weapon meter sort of like Kratos' item meter in GOW3. The meter would remain blank if the doesn't pickup a WW and could be orange or purple when they do. It could then slowly tick down to let the players know when it is going to end or if they dispatch it would disappear completely.
Grappling:
Thank you for making this better. It's not where it needs to be, but it's working much better than it was. Also, it doesn't work as intended sometimes during a brutal kill state.
Also, I believe physically strong characters should do more damage in grappling than physically weak character. Currently, this is not the case.
Brutal Kills:
Man these things can be tricky at times. Sometimes, you can't grapple the guy. Other times, they recover too fast. Then other times, they never go into the state at all. These things are all over the place.
Traps:
These things kill you more often than your enemies…especially the spike traps. Also during TFoG, why are you allowed to be hit by a jumping attack at the bottom of the map? You're capturing the altair and your enemy is by the lever just jumping and pressing triangle.
Friendly kills to do not punish. There's an awesome thread on this topic. Check it out!
Ring Outs:
There's not a consistent formula to this. I think if an enemy is "bounced" back, you should be able to achieve a ring out. Physical attacks don't always do it. Light and heavy attacks sometimes do it.
Polyphemus:
You lost when you kill to end the game and you're trailing. This shouldn't be. He's worth a 1000 Favor. You can kill him during the match and the not be punished for doing so.
Sprinting and Dodge Spamming:
Hot topic. The sprint needs a cooldown…simple as that. I'm not sure how to address the dodging, but someone shouldn't be able to dodge their way out of being ganged up on…in a corner. This happens to often and needs to be addressed.
Suicide:
I'm brutally killing a guy in FFA and Herc jumps out and does his thing and they get a suicide and I don't get the kill. Also, you can use an item or magic in FFA and it'll knock you into the spiked wall. Why is this?
Assists:
In TFoG and CTF, this is Ok. But in FFA, this needs to be not eliminated but reduced in point value (maybe 100 points). 300 points seem a bit high.
Invincibility Frames:
These hurt big time! They're random at best and interupts hard earned combos by superior players.
Extra:
Wonky stuff needs to be addressed. I've been in the stuck on a wall animation while I no where near a wall or a ledge. I'm pretty sure many other players have horror stories as well.
OVERALL
I could go on, but overall I really enjoyed the beta. But, it can be down right infuriating when some of the documented problems decide to show themselves during matches. I know you guys just gave us a sample of the MP, but I wish we would've gotten the chance to test the bulk of it more thoroughly. This MP is a welcomed addition to the GOW franchise. Thanks SSM!
Forumers! Let our voices be heard.
EDIT:

Oh, I forget something that I found peculiar during TFoG matches earlier. When using the Blade of Athena to heal your teammate that is attempting to grab the Spear of Olympus, this special actually knocks your teammate off of the spear. At no other point during matches can you physically attack teammates, but here you can definitely stop them from grabbing the spear if you're a selfish gamer.

I believe this definitely needs to be addressed. Often times the guy grabbing the spear needs both support and protection. When performing this special with the BoA, it negates that simple objective.
EDIT 2
Also, in several matches Zeus players were able to repeatedly used magic. Not the limit of 2 uses as described. I've seen it used up to 4 consective times. I, myself, have been guilty of using the Lightning Vortex back to back with only 50% magic. I noticed that if you use your magic at the same moment as someone else, you'll get the hit and possibly take as well but you won't register any magic use. With the power of Zeus' magic, this is an overwhelming exploit.
Re: The Multiplayer Beta Experience
Jan 22, 2013
Re: The Multiplayer Beta Experience
Jan 22, 2013
I agree with a lot of this.
Not going to lie...this beta sucked. I enjoyed playing it but there was tons of unbalanced issues, tons of bugs, and tons and tons of lag.
Seems like any time something got fixed, 2 other things broke. Stats seem out of whack, I put on all ares armor to gain super strength but it doesn't translate over into battle well.
I'm sick of explaining tbh, I'm sure they know and I'm sure they're fixing problems.
Re: The Multiplayer Beta Experience
Jan 22, 2013
@Goldhawk1 Yes sir! You've documented many of the issues very well. I know most of us feel like Zeus is OP. But, it just seems like Ares is UP. Either way, an issue of balance was created when they decided to do this. You feel as Merlin himself as Zeus, but as Ares you feel like...sigh...
@d1v4d
Thanks sir!
Hekseville Citizen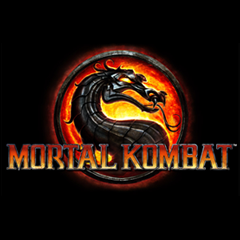 Registered: 12/19/2012
Offline
296 posts
Re: The Multiplayer Beta Experience
Jan 22, 2013
When they do include the Party system ability the game will really need match-making to reflect that and take into account said scenario.
Match-making should pair up players whom are in a party with others players whom are in party too in said lobby.
The last thing you want to do is introduce stacked teams.
Just like how COD has a "mercenary" playlist for those who wish to play against random/or non partied players...
The game should have 2 playlists, lone players vs other lone players, and party vs party...
Re: The Multiplayer Beta Experience
Jan 22, 2013
@FieryCaptain
I agree! Clan vs. Clan for those of us you want to play against other parties. And randoms vs. randoms kind of like the beta is/was. I think UC3 has this feature, but I haven't played it in quite some time so I'm not sure.
Re: The Multiplayer Beta Experience
Jan 22, 2013
---

FieryCaptain wrote:


When they do include the Party system ability the game will really need match-making to reflect that and take into account said scenario.

Match-making should pair up players whom are in a party with others players whom are in party too in said lobby.

The last thing you want to do is introduce stacked teams.

Just like how COD has a "mercenary" playlist for those who wish to play against random/or non partied players...

The game should have 2 playlists, lone players vs other lone players, and party vs party...

---
Yah, good call. A team with mics and teamwork compared to a team of randos w/ few mics will get wrecked.

Re: The Multiplayer Beta Experience
Jan 22, 2013
@d1v4d
Indeed! I'm not sure how the VOIP worked during the beta because I didn't try it out. I have a headset (which has worked well for Uncharted), but neglected to try it out. There were some matches where enemies had mics, but I could barely hear them in FFA.