Reply
Topic Options
Mark Topic as New

Mark Topic as Read

Float this Topic for Current User

Bookmark

Subscribe
Highlighted
Tech Update Regarding Crashes & All Else - 12/13
11 replies 360 views Edited Dec 13, 2012
Hey every0ne,
It's easier to post one succinct thread than answer everyone individually. First, if you missed my update from yesterday, please read it here asap:
Patch & Tech Update - 12/12/12
Updates for today, please read:
We experienced an intermittent server error a little earlier today, preventing people from getting into matches. This has been resolved, you should be just fine now getting in!




Those of you still experiencing a crash on startup, should only be impacted if you are from Brazil. We have an upcoming Patch 1.6 that will be deployed asap which will fix this. It will also enable SCEA and SCEE players to match up against each other, in other words North America vs Europe, and so forth.


If you experienced a disconnect or "crash out of a match", this is not because someone is "Rage Quitting", it is likely because someone has experienced as a crash. This has been fixed in our Patch 1.07 which we are also on target to release as soon as possible. It may impact weekend play, but we hope to get it out prior along with 1.06. Both patches are intended as technical fixes, not balance or gameplay adjustments.

Beyond the above, as stated yesterday, we are paying attention to all feedback. Our critical focus is ensuring a smooth technical experience, while also assessing gameplay tuning. We absolutely hear you, keep fighting for your allegiance and destroying your opponents! All feedback is welcome, thank you!
-Tank
Re: Tech Update Regarding Crashes & All Else - 12/13
[ Edited ]
Dec 14, 2012
Hello, I experienced a crash when trying to change the text language, i can replicate it, this is the inputs:
1 ) start the multiplayer game from the playstation menu
2)press start to enter the main menu
3) press select to enter the options
4) go to text language
5) change it from english to french
6) change it from french to......crash.....
hope this helps
http://www.youtube.com/user/BlakyNT
Rumba_Lumba
Hekseville Citizen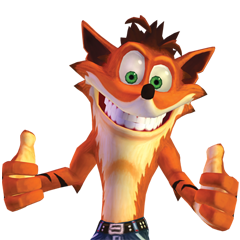 Registered: 10/03/2012
Offline
300 posts
Re: Tech Update Regarding Crashes & All Else - 12/13
Dec 14, 2012
does being a Trojan or Spartan really mean anything? i'm *guessing* there will be other...nationalities in this, but does it really matter? i figure 6-7 more nationalities.
Re: Tech Update Regarding Crashes & All Else - 12/13
Dec 14, 2012
Hi,
Just wanted to add some stuff in relation to connection issues. I think there should be a backup host just in case one host disconnects. that way , game will still be playable even after the host leaves the game. i also think there should be some sort of connectiion thingie beside each players (before game starts). just to know if they have high, low connection. i.e. knowing if they are laggy or not.
Re: Tech Update Regarding Crashes & All Else - 12/13
Dec 14, 2012
We are adding a connection icon shortly.
Cheers,
Tank
Re: Tech Update Regarding Crashes & All Else - 12/13
Dec 15, 2012
I think this has been fixed: If you are fighting during Spear of Olympus entrance, the fighting cancels out.
How about a selection button for switching between armor parts once you open the armor tab instead of backing out to select helmet, upper, and lower armor. Same thing for abilities and weapons. This will help swap things around while in the lobby. This beta really shows hard work and dedication at its best. Good jobs Santa Moncia Studios.