Reply
Topic Options
Mark Topic as New

Mark Topic as Read

Float this Topic for Current User

Bookmark

Subscribe
Highlighted
Suggestions for Next Patch and General issues.
[ Edited ]
12 replies 259 views Edited Apr 22, 2013
Hi Santa Monica Studios,
I wanted to say thank you for putting out a great product and working so well with the community to make God of War: Ascension Multiplayer such a joy. I've taken the liberty to be the author and editor of IGN's multiplayer "Weapons", "Armor", "Player Builds", and general strategy guide for the "Trial of the God's" mode within the multiplayer. So far the experience has been great however, the lack of content, new items, maps, and enemies have in a way restricted the community. I know that several people have voiced a displeasure with the restriction of 3 maps within the Trial of the God's mode. As a community and personally trying to help other's become better at the game through my contributions on IGN and helping players with their builds, XP attainment, and general strategy I wanted to point some concerns that have continued to be raised post patch.
1) Lack of new content through maps and enemies. We really need some new maps and enemies for Trial of the God's mode. The current maps "Rotunda of Olympus", "Desert of Lost Souls", and "Forum of Hercules" have really become easy for some within the community. Also the enemies need to be buffed to add more of a challenge.
2) Lack of new weapon's and armor. I've told people that they need to wait until the new DLC comes out. I know Santa Montica studio's has announced DLC is on the way but I wanted to reiterate the need for new toy's.
3) New enemies. People really want to see some fan favorite enemies from past games. Some enemy requests have included "Morpheus Beasts", "Hoplites", "Cursed Legionnaires class enemies", "Griffin", "Barbarian's", and "Hades/Olympus class enemeis".
4) Continue to have audio issues and glitch issues. Especially when trying grapple enemies and frozen sections where you can move your character but there seems to be an invisible wall preventing him to go forward.
5) An issue with Hercules where after you stun him you accidently kill him without going into his mini game. After doing this you do not attain victory but have to watch the clock go down all the way to 0 ending the game with a "Time Up" despite no enemeis around and the player visibily killing Hercules.
6) Along with new maps there seem to be a demand for better and new ending bosses. The "Olympian Senntinal", "Polyhemus", and "Hercules" are good but there has been several requests for fan favorites like a Hydra, Thesus, Sisters of Fate, Perseus, or Skorpius.
Again thank you for the excellent game and I continue to enjoy playing and look forward to any additions that are in the work! I hope the suggestions are helpful!
Re: Suggestions for Next Patch and General issues.
[ Edited ]
Apr 22, 2013
Thank you for the compliment. I do not. I like to think I have an analytical mind and I listen to what peers have to say about the game. I know lot's of people want to know how good the weapon's and armor are and what are good builds and classes so I wanted to contribute to the community by helping those people out. I love the game a lot and I take pride in the fact that I've been able to help people level up and defeat ToTG's when paired with me. I know how to play the PvP mode well I just get frustrated with inputs and people quitting and getting teamed up on.
Re: Suggestions for Next Patch and General issues.
Apr 22, 2013
The trial of the gods needs a boss from ascension also - the oracle chamber as a stage and its boss would be perfect... I mean... Perfect for ringouts and randomness of maps and ovall, a fun boss battle. I swear...
Re: Suggestions for Next Patch and General issues.
Apr 23, 2013
I only asked because I was wondering about their latest Versus thing. You've heard about the God of War vs. Gears of War contest, right? The results were supposed to be announced like 2 weeks ago, and they still haven't said anything about it. We all know God of War won, but for some reason they still haven't admitted it! Probably because Microsoft is trying to rig it...
Rafa_psc
I Only Post Everything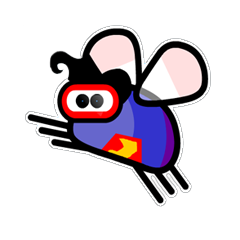 Registered: 01/16/2013
Offline
973 posts
Re: Suggestions for Next Patch and General issues.
[ Edited ]
Apr 23, 2013
We could fight Castor in a Trial of the gods in Oracle's Temple.
There could be a new arena, the place where you fight the manticore and even fight the Manticore as a final boss for the trial.
Fight the scorpion on the labyrinth.
Fight that great gorgon from GoW 2 in possible bog of the forgotten trial.
A map where the boss would be the undead Barbarian King Alrik from GoW 2.
Hera's garden stage - would be a big one
Can't think of anything more for now. I don't know about the psp games, but we never really fought griffins in God of War, it would be pretty nice to have some real fight with them in the next game. Also, the Nemean Lion!
Re: Suggestions for Next Patch and General issues.
Apr 23, 2013
Never mind! God of War won by a landslide, look at this!
http://www.ign.com/videos/2013/04/22/god-of-war-vs-gears-of-war-the-results-ign-versus?utm_source=tw...

Re: Suggestions for Next Patch and General issues.
Apr 23, 2013
Fix the game, thats all i want now. All this great mp mode for nothing...
Every match is filled with uncertainty and frustrating lag issues, bugs, glitches, etc.
So, fix the game experience, then add features