Reply
Topic Options
Mark Topic as New

Mark Topic as Read

Float this Topic for Current User

Bookmark

Subscribe
Highlighted
Stat info?? and several tiny glitches
6 replies 136 views Edited Dec 17, 2012
Ok, first off, I would like to add some observations as a level 30 zeus and a level 8 or 9 Ares player.. I have played countless matches at this point and here is what I have noticed/ think needs to be done about several things
I will start with the main issue that is bugging me. It is about the stats in the lower right hand corner when you
are viewing your character before you join a match.. I think there is Health, phys resist, ELement resist, Phys power, elemental power, cooldown, and magic.. If i missed one that is ok.. you get my point. Anyways, these are all good and well but the ONLY one I can read efficiently is health. There is not enough detail about them.
For instance, does physical attack power include every hit you do with a weapon? Let's take zeuses hammer for instance. At max level the only thing it does is add about 100 elemental power. So If I am using armor that ups my PHYSICAL power, and I am using zeuses hammer which Ups ELEMENTAL power, there needs to be more detail specifying what exactly that is effecting. When I swing and hit you with zeus hammer is that a physical blow or elemental, since the weapon is +100 ELEMENTAL dmg. Does Elemental Dmg help only the lightning that comes out of the hammer and magic spells or does it help all damage? etc etc... I am not asking these questions for an answer, but to merely make a point.. There is no clarity about exactly what equipping yourself with all elemental damage will do, for instance. Will my magic be stronger? or just the attacks from an elemental + weapon towards someone with low elemental resist? You get my point. There needs to be detail explaining each attribute.

Also, the cooldown attribute. What exactly is this cooling down? Stun time? The amount of time it takes for your R1+ Square and Triangle/L2 attacks to recharge after a use? What? and What does +120 cooldown meen? How many seconds off of what is that? I can't read this stuff.. Its cool, but it just needs to be explained!
Ok now for some small things I have noticed. -----------
1. When I first log on, my character looks awsome and the detail is amazing, however, when I go into battle there is a sort of *shiny* outline that my character gets, and I believe this is intentional to make him stick out from the background or *whatever reason* HOWEVER, this is staying with me sometimes after a match ends and then when I go back to view my character after a match.. he still has this BLINDING shiny outline and I can barely see my character lol. Not a big deal, just a small graphical glitch I noticed.
2. During the cutscene where a team gathers together and they stab the eyeball for the win in team favor, I have seen a couple times the entire animation go through, but my camera stayed on my character and I had to literally run over to the winning side to watch it happen. I'm not talking about just cutting his face, I am talking about when all 4 team members are involved and they hook his eye pull it out and one guy jumps in and stabs it. Correct me if I am wrong, but when this happens it is because you have 7000 points and killing the cyclops gave you 8000 for the win and the game is over and everyone should be ZOOMED to the winning team watching the kill happen, right??
3. Several times now during the spear of olympus dropping down a treasure chest or something was respawning i think, and my camera was *inside* the chest and I could see a bunch of corners glitching etc as the spear dropped down
4. This may be like, lag related or something, but sometimes I will stun an enemy, see a red halo, go to grapple him and my grapple wont even come out. This has only happened like twice out of 1000 times but still.. just saying. It is pretty frustrating when your opponent is *dead* and your spear wont come out then he comes out of stun and kills you!
That is all I can think of for now! I hope this helps Santa Monica!! Keep up the awsome work guys. I love it!
Uncharted Territory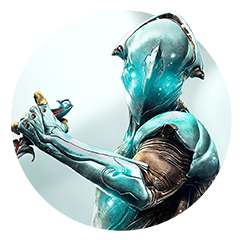 Registered: 12/13/2012
Offline
1346 posts
Re: Stat info?? and several tiny glitches
Dec 17, 2012
Oh i came to add one thing, on my Zeus character, when I use the item *Chalice of something* It says that it gives you some health I believe? and is supposed to make magic regen for 20 seconds or something... this is at level 3. Everytime I use it however, I see blue orbs go into my character but my magic bar does NOT go up at all. Just wondering about this! :-)
Re: Stat info?? and several tiny glitches
[ Edited ]
Dec 17, 2012
I had problems with nº 4 too ..
of every 3 times I press R1 when the character is bewildered, one I didnt grab it and he wake up
Re: Stat info?? and several tiny glitches
Dec 17, 2012
Have to agree in regards to the stat issues. A little clarity on them would go a long way into planning a build. As far as the large Cyclops cinematic, I thought only tge winning team sees it.
SovereignSky
Uncharted Territory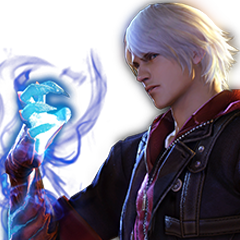 Registered: 12/15/2012
Offline
1499 posts
Re: Stat info?? and several tiny glitches
Dec 17, 2012
I think what resist does is make you not flinch and take less damage during the respective stat cause sometimes enemies don't flinch when hit, as for damage, there's no actual way to test it but I think EP is for magic and elemental attacks and PP for physical cause on my Ares with 640 PP, if I can do my Square, hold Square, Square etc combo, I swear that's half or more of your health gone while with my Zeus of 590 EP, it takes considerably longer, the grapple thing is something to do with the kill stealing thing they added, whoever gets last hit before guy goes into brutal kill status is only one that can kill him even though sometimes there's no one else. With Zeus, you need to use abilities more period, Zeus more conservitably played as opposed to Ares
Signature Quote:
I love Leia, especially the way she extends my staff
Uncharted Territory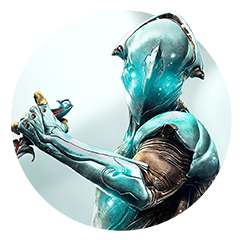 Registered: 12/13/2012
Offline
1346 posts