Reply
Topic Options
Mark Topic as New

Mark Topic as Read

Float this Topic for Current User

Bookmark

Subscribe
Highlighted
Some interesting Beta feedback
4 replies 236 views Edited Dec 17, 2012
Re: Some interesting Beta feedback
[ Edited ]
Dec 17, 2012
I haven't seen the whole vid, but he's very right... the traps are insanely slow. There are multiple ways to get around them and really, there seems to be almost no point in even setting up traps.
Another really interesting point about the world weapons. You think you'll be smacking someone and they won't take damage or won't fly as far as they should. Really confusing. Also, world weapons seem so random...it's like they're there for a set time rather than amount of uses which in some cases can be very very bad.
Say we have 20 to 30 seconds...sometimes you won't get off more than one or two hits but in a huge brawl? You can just win by tapping circle over and over again getting tons of kills and ring outs.
Re: Some interesting Beta feedback
[ Edited ]
Dec 17, 2012
You have to be clever with traps. The trap isn't going to work by itself, a player has to be there to trick them or force them into it. Sometimes you have to activate them at the appropriate time. Traps are not a foolproof protection to the alters.
Other than that, I really enjoyed your video and agreed with many points you made!
Hekseville Citizen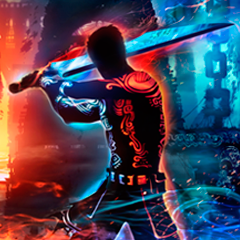 Registered: 07/06/2005
Offline
382 posts
Re: Some interesting Beta feedback
[ Edited ]
Dec 18, 2012
I don't agree with the OP on traps. They're meant to make you think about when & where to utilize them. They can be a boon or a hindrance depending on how effectively you use them. For instance, I routinely activate the trap surrounding the altars while my ally is safely capturing it; effectively acting as a barrier between the enemy & my ally. Also, if I time it just right I can usually begin heating up the fire grates just as my ally is either stepping out of harms way or knocking a foe into the trap. I've been able to knock/stun enemies into it as a trap is being activated as well.
Same goes for the cyclops: I irritate him while an opponent is incapacitated or plain not paying attention, then he plays whack-a-mole on my foe.
Furthermore, I'm not sure how many are aware, but if your team owns an altar then all of the traps within its vicinity are capable of being armed so that the next time a foe runs across the corresponding trap it activates on them. Vice versa, if it's the enemy's altar then I usually have a bit of fun blazing across the traps with a speed buff while being chased. If the enemy is trailing enough, I can usually get him caught in it.
So as you can see, the trap system is plenty useful while at the same time requires tactical thought. Please do not change a thing, Sony. I don't want this turning into another COD esque multiplayer where one is able to leave an invisible explosive somewhere in high traffic, forget about it & watch as the kills are racked up. It's good that the traps allow for observant players to react to them & escape at the last second so the delayed activation is key. And they should definitely stay visible to the enemy so that they're allowed the chance to avoid them. Insta-gibing is no fun for anyone other than grievers in my experience.
Re: Some interesting Beta feedback
Dec 18, 2012
What Eternal-CMO said is something I agree with. The traps on Desert seem well-timed. It's possible to activate a trap and launch a person into it or trap them on the altar while preparing a ranged attack. There are a number of useful ways to help your team and hinder your opponent. They don't have even need to be used for killing.