Reply
Topic Options
Mark Topic as New

Mark Topic as Read

Float this Topic for Current User

Bookmark

Subscribe
Highlighted
Slightly more then a 1.000.000 armor combinations
12 replies 404 views Edited Feb 15, 2014
Whatsup everyone. Let me first say that everyone who's still around these forums, playing or not. You guys are legends in my eyes and while I hope this topic will get read by devs I am writing this for the community.
So.. what I'm about to write has been going on in my head for a few weeks but the fact that a few days ago all my DLC was reset is the reason I've actually decided to write them out.
My BackStory (you can skip this if you don't care)
I am ParaKefko, 6th ascension Poseidon, 3rd Hades, 3rd Zeus and hero ascension Ares.
Santa Monica is my favorite studio since GoW1 and basicly the only studio I buy collectors editions from. I bought a PS3 for GoW 3, sold it to my little brother after I thought the saga was ended and rebought it when I saw my brother smash faces online with Ascension.
I joined the game after the 1.05 hunter patch, lost 25 levels with the patch of doom, didn't get compensated but I didn't mind cause I understand I wasn't that far in to get a free DLC pass.
The first month I played as your average scrub poseidon battle armor and athena blade and thought I understood this game pretty well. I had a special that let me bounce people and I sorta knew how to maximize damage when I did.
Then during my first hero ascension with poseidon I ran into Anderson_999 during his first hero ascension with zeus and the godly blade and due people leaving it ended up 1v1 and long story short: I was basicly silenced the entire match and he acquainted me with every spike wall in the forum of hercules and I've never felt so powerless facing anyone before.
Score.. 1-13 << no rageblades.. I was under too much awe and I'm not even sure he didn't just give me 1 kill for the fact I didn't use rageblades.. Then I realised I didn't understand this game quite as much as thought
Anyways after the match I asked him how he played like that but he replied: *you'll figure it out*.. which at that time was not much consolation but he was right...
While I like to play many games, mostly strategy like C&C,FF and fighters like Tekken every few years I bite myself down in 1 game and this time that game was GoW so I started reading these forums , found ThaRawDeal and many other people who had tips, experiences and thoughts which helped in becoming a better player.
Backstory ended
Fastforward to the present and while I don't class myself among players like P4,Anderson, Nico,Salvo,Giannicus and many others I ran into on occasion in my opinion gave them a good fight instead of being a slaughter sheep. I ran Rudda-Johnny down 6-0 a few times on my good nights and got some delicious hate messages, gave E-Finisher a few close games and a 4-0 sweep once but that guy runs me down 9 out of 10 times if he runs a serious build I'm not gonna deny that
Overall I see myself as a mid-range player that plays for fun and mixes up weapons, non-allegiance armor and god pretty much every game with the knowledge of a high-level player.
I know the resets, infinites and builds that break the game, Poseidon manticore,godly armor, godly hammer salvation of atlantis,aura,relic of frost/resilience anyone...
But while I've experimented with these builds I don't like to run them anymore, nor do I like resetting and infiniting. I get my joy out of being able to break a persons block because that's where the strategy part comes in.
Unfortunately I've also come to the conclusion that Santa-Monica does not understand how this game works non-casually.
Which isn't a major surprise, they are a single-player studio most of all and I expect most devs when they play they'll play this game with a closed group and there are unspoken ethic rules when playing with friends because if someone is abusing a certain mechanic you can slap them on the head. That's one of the reasons I'm sure why it took so long for the cerberus blade to get fixed and they needed advice of certain people in the community before nerfing the cloak, sword of zeus and the olympus armor.
But while these changes have mostly been for the better they are a bandage on an open wound and I'd say as far as balancing this game is barely out of it's beta-stage.
(By the way I don't think the relic of agilty/aeolus nerf was for the better, I wasn't playing when it was around but I have seen some game-play of it rather then being scared of what they created they should've adapted to what it was and give it something like -15 hp -8cr (can't select persephone charm) and see how that worked and adapt from there
But combat,magic and relic mechanics aside for now the thing that ticks me off the most is the armors..
Isn't anyone bothered by the fact that if you play 3 evenings a week for a month you're likely to see less then 50 different ones, also that's actually pretty optimistic because it's probably less then 20.
Basicly everyone now looks like a shiny carbon copy of the last warrior you faced.
I think it's sad... Especially because most of non-god alliance armors look incredibly awesome like the odysseus helmet or the scorpion chest piece.
In fact, I'd say it's almost an insult to the art team that designed these.
Now for the record, I know that in a game that uses % as value on armors there will be people that will never sway from the optimal build in conjuction with the weapon they use and I know that there will be people that would put on a McDonald Costume if would be in the game and have 15%pp 15%pr 15%pr and I know there are people that will say that they can run full gladiator armor and still go 10-0.
But that's not the point, in fact a statements like these prove that these armors are incredibly underpowered, argueably even more then running NO armor and that should be the one thing that shows skill over %.
Mantles
Also I wasn't gonna bring this up at first but I have to say this, the PR on mantles are completely BS!
Look, I understand that some armors have PR and others don't, one could argue that the chest piece of the godly armor of Hades aestheticly gives more PR then the Olympus armor but there are times were realism interferes with gameplay.
Mantles however don't fall into that catagory, they're a mantles, they promote offense, speed,cooldown and argueably magic power or resist. but not Physical resist. Thats what ARMORS are for. The olympus armor of Ares and the mantle should have their stats swapped, negative stats removed and maybe slightly adjusted for example.
So far I've seen 4 newcomers ragequit into their first-game because they bought the olympus armor of Ares and they died when I looked at them funny.
While I do think people put their faith to much in % stats and that actual fighting skill matters much more I don't think anyone can deny that even swapping out one piece of godly or olympus armor for something like a piece of scorpion armor is immidiatly crippling your warriors damage output or tanking ability. Especially because pr value increases the more you have it.
I don't know why SM chose to make it work like this because it's so much more harder to balance but it can be done, it just isn't now. Only reason why the advanced players choose offense over defence is because of the resets and I think Santa-Monica stated they purposely allowed it as not to to dull the combo mechanics but that's total nonsense, no fighting game or brawling game has ever allowed a grapple to not only reset, but start a combo.
Grappling is supposed to punish a player for playing to defensively and you already get the advantage of choosing the position were combat restarts. Making a grapple followed by a jumpkick (which btw, please don't kid yourself that this is advanced mechanica and you have to train for this.) Doing the square,square walk square,square with spears is something you have to practice. The timing on this mechanic is not strict at all except maybe on the host. But lag is and should never be discussion when talking game-mechanics.
Don't get me wrong, I do think god-alliance armors should have the better stats, I can't deny I'm slightly dissapointed with Santa-Monica for making the godly armors and weapons STRICTLY better in every way. If it would have been up to me I'd given the godly armor of poseidon stats like rank3: 3hp 11pr 10er and the godly war armor of Ares stats like rank3: 3hp 8pp 12pr.
That way they'd be better but not strictly better in a way that there would be no point in ever touching the non-godly armors anymore.
Anyways, for those who read this to the end, THANK YOU, I'd like to hear your thoughts and even though I know the forum,game are in the aftermath stage and there may be no more changes I wouldn't mind writing up in-depth of how the weapons,armors,relics,magic and combat mechanics should be adjusted if SM wanted this MP to thrive instead of fade through the years.
Peace, my fellow warriors.
Last Guardian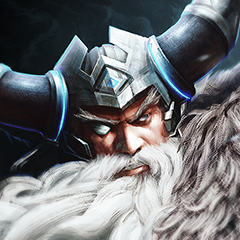 Registered: 02/25/2013
Offline
11800 posts
Re: Slightly more then a 1.000.000 armor combinations
Feb 15, 2014
Last Guardian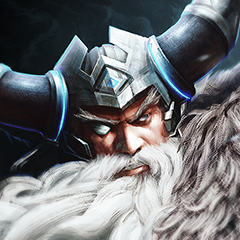 Registered: 02/25/2013
Offline
11800 posts
livin_lyke_Larry
I Only Post Everything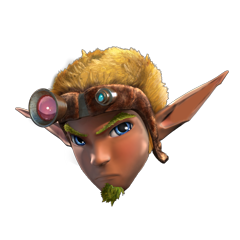 Registered: 07/01/2013
Offline
753 posts
Re: Slightly more then a 1.000.000 armor combinations
[ Edited ]
Feb 15, 2014
What was it you read in October, P4E?
Also, that was a good read, OP. Regarding armor diversity, some top players can pretty much where any armor they want. I know Charles likes to wear champion pieces or sage pants. When you're so good at not taking damage, excessive ER and PR is lost on you. If you like to mess with resets and infinites or at the very least extended combos, you don't need much offense either. It's rare I'll stray from my optimal builds but I do on occasion. I rarely find anything like my usual set ups, but most of them follow the same skeleton to suit my preferred play style (albeit, it's a very underused skeleton).
Re: Slightly more then a 1.000.000 armor combinations
Feb 15, 2014
Nothing can be done now. But maybe next game, they're let you pick the stats and change the appearance. This shiny armor is ugly
Last Guardian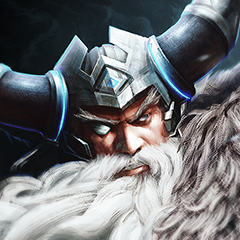 Registered: 02/25/2013
Offline
11800 posts
Last Guardian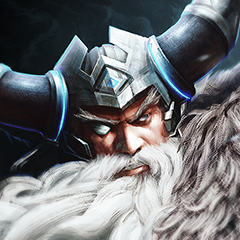 Registered: 02/25/2013
Offline
11800 posts
Re: Slightly more then a 1.000.000 armor combinations
Feb 15, 2014
Last Guardian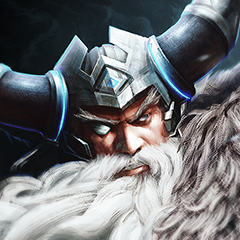 Registered: 02/25/2013
Offline
11800 posts
livin_lyke_Larry
I Only Post Everything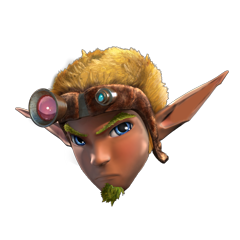 Registered: 07/01/2013
Offline
753 posts
Re: Slightly more then a 1.000.000 armor combinations
[ Edited ]
Feb 15, 2014
I must not recall what it was then, P4E.
More on diversity, while it's true you're mostly gonna see similar armor set ups because players will use what's easiest for them, the addition of mantles, olympus armor, and fury mantles adds a bit of variety than just godly pieces. Versatility was probably at it's lowest before their release. Very true that most of the armor that's been here since launch are now obsolete, a few things are still used. Manticore or chaos/medusa pieces I still see used well, chimera too. But even since launch stuff like scorpion or cyclopean armor was obviously intended for newer players before they unlocked allegiance armors or at least better non-class specific ones. I don't agree with allegiance-based being superior to non-class specific unless you meant godly weapons being outright superior to their unascended counterparts.
SSM's main goal is obviously to make money so the release of godly stuff is obviously to get players to play more. Even before that, they certainly wanted you to play more to get the stuff you unlock later. The addition of mantles and olympus armor was a good one, but it meant that if you wanted a more balanced game you'd have to pay for it. Before their release, DLC armor was mostly just a waste of money. That's fine, as consumers that's just how things work. I don't agree with this game being massively unbalanced either. I've always liked how there's counters for all the combat mechanics in game. I don't think balance is perfect, but it's pretty fair and not like other games where you have to use the same few things or lose. The only bad thing I think is exploiting grapple resets. If SSM released a final update fixing DLC resets and gave proper i-frames after ground grapple (and maybe buffed spears a bit but lets not delve too far into fantasy), I'd be satisfied as a consumer. Obviously, I don't think that will happen or expect anything like it though.