Reply
Topic Options
Mark Topic as New

Mark Topic as Read

Float this Topic for Current User

Bookmark

Subscribe
Highlighted
Re: Single player, multiplayer, or both?
In all likelihood, some interesting plot holes will be filled in Ascension so I am INSANELY curious too see how it plays out. The "rewind/fast forward" time mechanic seems like an interesting addition along with world weapon usage and the classic Kratos Komb...err...Combos...Single Player looks like it has a good chance of being great. I am skeptical, as always...what IP has released 4 consecutive major entries that were better than the last? Hell, God of War is one of FEW who did it 3 times in a row...I wonder if these guys can pull it off again.
That being said the beta had me pleasantly surprised. Some polishing, lag, and balancing issues aside, it's also got a load of potential.
I tend to either go MP only on games or SP first...Twisted Metal I went MP only, MW3 I never touched th campaign, KZ3 I barely touched the campaign, All-Stars I started by beating the SP a few times before hopping online, same with Uncharted 3...You get the idea.
For Ascension I am thinking of doing it differently...maybe balancing BOTH the SP and MP...not sure. I NEVER do that. But this may be the first time I ever give both modes some major love before settling into the online portion indefinitely.
Long story short: Both
stripesmarine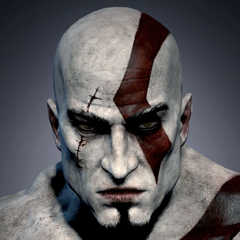 Offline
Re: Single player, multiplayer, or both?
@SirCrush You Speak About It So Eloquently .Lol
Like A Balance Between Earth And Water ; )
I Applaud You For Your Poetic Efforts .Laughs
_____________________________
Long, Live, The Shade Legion Σκιά !

TLoU GotY 2013 .

DJMadCow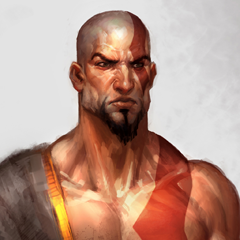 Offline
Re: Single player, multiplayer, or both?
Re: Single player, multiplayer, or both?
[ Edited ]
I agree if you're doing a prequel wouldn't you lose some of the chain slinging combos that were in previous additions. I will play the single player mode but I really look forward to the multi the beta was awesome. So I know when the full game drops that will be my favorite over online games I play now. Most game that start out single player then later add multi in later addition usually lose fans. Hope this is not offtopic but look at Ninja Gaiden 3. They took a perfectly gr8 game and killed the single play and didn't bother to clean up the multi it a disaster. That's another story though. I think GOW multi will be everyone's favorite. I think ppl will play the single player just for trophies but, we be quick to come to multi for that rush and gr8 company of others playing online.
Erebus Is The Ish
Re: Single player, multiplayer, or both?
Ok I take that back about the prequel thing. The single player looks **bleep** gud I will do both just to get a feel of the entire game.
Erebus Is The Ish