Reply
Topic Options
Mark Topic as New

Mark Topic as Read

Float this Topic for Current User

Bookmark

Subscribe
Highlighted
Re: Short and sweet what we need in GOWA MP
---

ElementDuck wrote:


There's a problem with your balance suggestion. If a player spends his skill points poorly — say, by spreading them out across all abilities —, at high levels he can end up overwhelmed by someone of a similar level who focused his skill points on upper tier abilities. As someone who played D&D, you probably understand how easy it is to make a terrible character if you're new to the system.

The alternative to this would be to have everything unlock automatically at certain levels and discard the skill points entirely. Players at the same level will then at least have the same options for character customization and not be punished for trying different things.

I like RPGs, too (looking forward to Project Eternity), but character progression via experience levels just doesn't sit well with me for a game like this. I wouldn't want it in a fighting game like Street Fighter, either, for instance.

Also, by limiting the range of players that can connect to each other just for balance, you're hurting the diversity of the community. I don't like the idea of segregating players based on their levels.




---
I can see what you're saying about segregating the community.
If you are new to the game, although it will be a bummer, learning how to upgrade things for optimal effectiveness is no different than learning the gameplay mechanics. You'll get whooped in the beginning but will get better over time.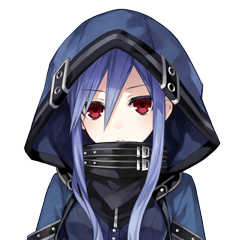 Offline
Re: Short and sweet what we need in GOWA MP
My improvements don't really pertain to gameplay/combat/customization since many have covered those areas.

However, I do agree with the OP on level progression, I've played too many multiplayer games where leveling up feels far too easy. Give us a difficult level cap or maybe something similiar to a Prestige (Yeah I know, Call of Duty bleh) maybe call it "Ascension" mode. Possibly have five Ascend levels where the level cap is 70?

Also some kind of profile to make, customize, that would be cool. Yes I know, they should focus on gameplay but stuff like this would be nice to have as well.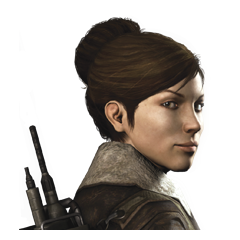 Offline
Re: Short and sweet what we need in GOWA MP
---

Flint_Prophet wrote:


---

rachelnlucas wrote: The chests need to stay in the game, this is a team exercise and if you don't really like it they have the kills only by yourself with minimal chests game mode. Setting traps, capturing alters and getting chests are part of that game mode . If you pay attention you get more favor if you do those 3 things with minimal kills as opposed to just killing.

---

I said nothing about taking chests out of TEAM FotG, just FotG, which is FFA arena combat. The chests certainly belong in TFotG, which is a much more dynamic mode. I just think FotG needs to be all about the killing.

---
My mistake, I misread the first post. They don't really pop up that often in FotG but I could see where as it being a who is the single best in that mode you'd want them taken out.
and @ d1v4d I meant I wouldn't agree with a change of alignment mid match to Gods, your characters level up differently anyway. I edited it but just to point out it was edited. The change I suggest is just to armor and equipment on current character.
Re: Short and sweet what we need in GOWA MP
[ Edited ]
I think there are a ton of great ideas in this thread, devs should check it out.
What about a level cap of like 10, each level would unlock another level on certain armors, weapons, items and magic, no coins or any currency, that just turns into a cash grab with vitual credits for real money. Each item would auto level up once you hit that level, just make the experience gain somewhat slower. I think leveling up the first few levels is great because it unlocks some stuff, but when you go 5 or 6 levels without unlocking anything and it takes longer and longer to level up each time it does get rather tiresome
I also like the idea about building Armor Sets, and each time you die you can choose a new Armor Set for your champion, but I am also a huge fan of AC multiplayer, everything from brotherhood up.
I like the chests in FotG, sometimes I just start to suck and get killed 4 or 5 times in a row, I grab a chest if it is available and get my head back in the game plus 90 percent of my wins come from atleast 1600 objective favor, and some of those are narrow victories against opponents with the same number of kills as me.
Victory minigames for winning would be awesome, but I think more suited to team matches. Something similar to the cyclops kill, but with a minigame thrown in. If it is an objective based thing maybe it could be a team OR individual minigame.
EDIT: I also like the ideas about earning an [L1 + O] attack when not wielding a world weapon, and getting some kind of small bonus for killstreaks/deathstreaks to help you.