Reply
Topic Options
Mark Topic as New

Mark Topic as Read

Float this Topic for Current User

Bookmark

Subscribe
Highlighted
10 replies 736 views Edited Jul 24, 2012
Would you say GoW is sexist?: http://www.gamespot.com/unions/TUGOWU/forums/29239345/sexism-in-gow
Treasure Hunter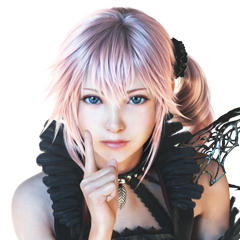 Registered: 02/25/2006
Offline
4860 posts
Re: Sexism in GoW
[ Edited ]
Jul 24, 2012
Okay first thing on your link, every time I go to it it shows error on the page? Not sure if it is the site but if you can copy and paste article in your post that would be great.
On the topic of being sexist in God of War. Since we are dealing with a male Protaganist Kratos in a Greek Mythology setting, it seems that they have clearly strayed away from some areas or lines. Todd Papy said regarding violence against women was a line that they didn't want to cross.
Greek Mythology is pretty ruthless and depicted as being very sexual in the stories. This game doesn't have to be politically correct in today standards.
If showing Kratos having his way with the women is sexist or consider sexist, well I don't know what to tell you. I always thought that it would be cool to have a option of choosing between a female or male Kratos.
So if you chose the Female Kratos than you would have Male concubines, this way it doesn't seem one sided and only cators to the male imagination.
I some how feel that society has grown numb to beating or killing a bunch of males in videogames. So displaying some females getting beat up in a game would be a change. Women want rights, give them the right to be pulverized in a game.
People tend to look at women as fragile and breakable. Women tend to get looked as being rape targets and usually strung out on drugs by the abusive boyfriend or the housewife that get's beat up by their husbands. So that is why it is still a sensitive subject when you portray them as punching bags in videogames.
I am sure and I mean if the world can get to a mature understanding and treat everyone( male and female) equal than this will not be a issue, yet we do not and still have these issues.
What get's me, is Humans are sexual creatures, yet we frown upon it and then call it sexist??
Jul 25, 2012
No fault of mine that GS went down all day. Linking to the article directly wouldn't have changed anything.
>didn't want to cross
Too bad. They have. Many, many times. That they've been so light on women thus far is statement enough that they were already sensitive about the 'issue'.
>doesn't have to be
And yet this article exists along with one or two others.
>sex mini-game
They're only focusing on the 'violence' aspect for the moment.
>female Kratos
You and your **bleep** JRPG fan antics.
>concubines
I'm unsure the term applies. He isn't living with any of them (for starters). There are less flattering terms that apply. Not so exotic as this or 'mistress'.
>cators to male
But the females that play it would rather see Kratos with another man. Not a female Kratos. Neuro would agree (strongly). I'm not convinced about this femKratos talk.
>right to equal violence
And yet, to do this, they would need to UP the violence. I'll say it again:
-The only mortal women Kratos has killed are civilians (player action and done quickly) and his wife/child (non-playable). Not counting off-screen and indirect cases like the plague, flood, etc. he causes in GoWIII.
-Goddesses do not bleed (they glow). Even when a monstrous goddess had a limb lopped off, I recall no blood.
-Monstrous females are truly equal in the eyes of Kratos. Torn asunder no different than males.
Some might cite Poseidon's mistress, concubine, princess, etc. (whatever you want to call his plaything). Cite it as some disturbing thing. Going too far even. They are wrong. It was an excuse for another psuedo-escort and puzzle.
Beyond this, her treatment is telling. She was smashed under a gear off-screen. Just as Callisto was (as a monster even) taken apart off-screen. I recall not a single male treated as such. But in horror, this can make the imagination run wild.
So then, what makes it special? The pleading? Marching her to her doom? An Argonaut of GoWII got the same (crushed while being unable to believe his rescuer was going to smash him just to go after the Fleece). In GoW1, he burned a man to death to open a door. In CoO, he was meant to juice a good deal of people *dropped*. In GoS, he simply crushed a man to use his corpse to hold down a pressure plate.
She wasn't brutalized on-screen. Not like the Translators of the Fates (Lahkesis then Atropos). Heads smashed across a book as they were forced to read the words that would bring the end to almost all life. Their blood entirely taken after their skulls were dashed across the pages.
Among goddesses, Athena gets impaled, Erinys gets an arm taken and impaled, Persephone gets impaled and Hera has her neck snapped *rather than taking it slow with strangulation*. What of the gods? Zeus has his face smashed to a pulp (rapid punching/brutalizing) after a good beatdown and some impaling, Helios is crippled, stomped repeatedly and has his head slowly torn off. Hermes is de-legged, crawls away while pleading and has the other leg stripped away.
The list goes on. The only male that got a simple kill (which comes to mind readily) would be Ares (impale *with blood*).
>punching bags
Or rather, the enemy. Yet Nariko fights hordes of men and there is no problem to be denoted.
>equal
An impossibility.
>frown upon the sex
This is a large issue with games in particular. Regarding this sexism, again, we speak of violence (specifically).
Jul 28, 2012
Not at all. In fact, I'd say that what they're doing is wrong.
Someone on another site said that "woment want to be treated equal but we aren't allowed to kill women in video games, only men"
Who cares honestly? Like we're all just supposed to create games that are goodie 2 shoes and hold hands all day every day. People are exposed to worse things than video games every day, people need to quit whining about it.
Jul 30, 2012
>not at all
Agreeable.
>who cares
Apparently some chaps in the team at least pretend to.
While I've got your attention:
-One weapon (Blades)
-Automatically activating 'rage'
The former does not surprise me. Between WW and MP, there wasn't much room for sub-weapons. Don't expect too many relics, (2-3) items (1-2) or spells (4?)/. If we're lucky, we'll get GoWIII stuff ported as DLC for SP. Beyond that, expect jack and s*** (the latter being costumes that should not be DLC).
MP rules the day (as they've now admitted). MP DLC and such are where they expect to make their money.
So then there is auto-rage. Why do this? When asked, the line of 'fixing' it came up, but that wasn't quite right. When answered again, it was trying something different. No more faulting of testers for not having worked on rage in GoW1, GoWII or GoWIII (according to Papy).
But where was the clamor for rage to turn on whenever it fills up? I don't recall it even among casuals. They are concerned not with the fans (nevermind hardcore fans). Expect results reflecting this.
Aug 18, 2012
Seriously womens roles in society back then were stay at home and cook, clean, and do everything else while the men fought. Spartans allowed no weakness in their ranks and women could not have possibly stood toe to toe with the men. The men were trained from kids to be the fiercest warriors we have ever known. The girls were not. It's the way it was and honestly I'd be **bleep** if there was women in the multiplayer just to cater to people screaming sexism. It would go against everything that the spartans were and Kratos would so not be cool with it.
Aug 18, 2012
Not so much the case with Spartans, but elsewhere in Greece, yeah.
>stood toe-to-toe
Not in war, no.
>girls were not
They had their own agoge, phsical training, etc. They just weren't made into warriors.
>woman in MP
>catering to feminists and those concerned with sexism
I'm more getting the impression it is just JRPG fans who want to "be the girl".
>not be cool with it
Kratos isn't "cool" with much of anything in his world. I don't know that he would care for the 'champions' (or would-be cases) of other deities (or even his patron in this outing). Certainly not Ares. He would probably kill them as in the non-canon comic.
Treasure Hunter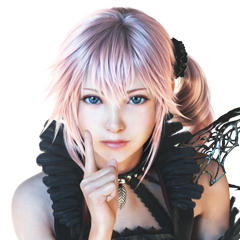 Registered: 02/25/2006
Offline
4860 posts
Re: Sexism in GoW
[ Edited ]
Aug 20, 2012
---

spartanwarrior2 wrote:


Seriously womens roles in society back then were stay at home and cook, clean, and do everything else while the men fought. Spartans allowed no weakness in their ranks and women could not have possibly stood toe to toe with the men. The men were trained from kids to be the fiercest warriors we have ever known. The girls were not. It's the way it was and honestly I'd be **bleep** if there was women in the multiplayer just to cater to people screaming sexism. It would go against everything that the spartans were and Kratos would so not be cool with it.

---
Man do I find a chauvinistic pig in this statement! "Spartans allowed no weakness implying that women were weak"? And you need to read the Historical writing on Spartan history and not go by some 300 movie to get your facts!
Women are not weak since they have to put up with the constant verbal abuse and restrictions that the males placed on them at the time!
Long before man dominated women and treated them like property and slaves. Women were in power and rule with peace rather than the male ecentric bloody thirsty mindset that man has had for thousands of years.
Women have to put up with Child birth, do you think that is for some one that is weak to deal with the pain that comes along with it? You act as if they are fragile glasses and if you drop them they will break? I will leave it to you to look at that.
Why would you be mad if there are others that want a female avatar or a choice? You prefer to look at a guy slaughtering others, whereas others would want to see a female slaughtering others.
Aug 21, 2012
>pig
Right out of the old playbook, Fresh. You've got a feminist in you. Explains the alt.font. But I'm sure you hate misandry just as much, yes?
>no weakness
They were not weak (nor seen as weak). Just the same, they were not to be warriors. Healthy (fit and beautiful *as they could train and weren't house slaves) and able to bare children without dying (as they weren't forced into early child birth). Strength to endure the loss of a husband and giving up a son (likely enough). The only real threat at home would be the actual slaves (of which there was plenty).
>300
I don't believe they really went into how things were. The depiction of Gorgo was curious though. Such is the ways of a graphic novel (consider the Oracle's showing). Indeed their Spartans weren't accurate (but then, neither is the version GoW uses).
>since
That's not relevant to the discussion. As for putting up with, that sort of strength is the power of the vanquished/conquered. The powerless, if you will.
>long before
Implying much with this. Some cultures allowed for this. Some still do. Seems you may well not want equality and hope to be dominated as a pet. Or do you really want to be the girl, old friend? I'd been joking before, but perhaps it isn't just all those JRPGs.
>with peace
Don't make me laugh. Humanity doesn't play that game.
>ecentric blood thirsty
Do you hear yourself? Also, you spelled "eccentric" wrong.
>Child birth
>C
Why is this capitalized?
>have to
There are plenty of cute retorts for all this whining you're doing on their behalf.
>fragile
Comparatively, it isn't entirely inaccurate, now is it? True equality can never be, old boy. Contending with reality is all one can do lest you delude yourself.
>why be upset
Because it is a waste of resources and they spelled it out for you. You didn't even seem upset that they mentioned not wanting ugly females (the bad excuse). You attacked them for the good excuse (calling them lazy for not wanting to use up 2,500+ animation just so you can be kawaii).
>others
Just you, Fresh. Just you.
>prefer to look at
Prefer to play the game and kill my enemies. The devs are also frightened (perhaps rightfully so) of having humanoid females up for fair game, whole sale murder.
Recall that goddesses do not bleed in GoW. Human females are killed off-screen or in a 'light' manner. Monsters are the true enjoyers of fair treatment (being torn asunder).
How do you imagine media would take to 'Champions' including females where it wasn't just pretty females (or even ugly ones) dressed revealingly as they tear each other apart...but male models can gut, split, batter, burn, etc. the females in gruesome fashion.
I'd almost be tempted to play the MP for the chance to target those who opt to play female models (especially the males doing as such *unless they opt for a hideous one as a joke as that is classy*). But I'd much rather play SP. You know, the core draw of the series that isn't the focus of this entry.