Reply
Topic Options
Mark Topic as New

Mark Topic as Read

Float this Topic for Current User

Bookmark

Subscribe
Highlighted
---

thesupertman wrote:
Twisted metal failed

PSASBA failed(still fun, bad sales)

STARHAWK failed (it's still my favorite game)

GOW A did not live up to expectations and got reviews in-between 7 and 8.

All these games are Failures because SSM made them. SSM needs to listen to there community. Starhawk was a game that could have been a PS3 all time best seller. Same thing with twisted metal and ALL STARS. personally I thought starhawk had a lot more potential than GOW. but SSM only cares about their 1 series. I will not buy any more SSM products.

---
Wow, you have no idea what you are talking about. Twisted Metal was Eat Sleep Play, PSASBR was Superbot, Starhawk was Lightbox.
Also, some of you guys are straight up rude and inconsiderate. You have no idea what it takes to make a game and support it post launch.
You all act like they can change fix anything by tapping their keyboards for a few seconds. It's not that simple, and complaining doesn't speed things up.
If you want them to support the game and make fixes, you have to be supportive as well. Stop being over entitled jerks. If they don't think you guys appreciate their hard work, they'll stop and move on to something else. Is that what you want?
SSM, take your time.
Poseidon4ever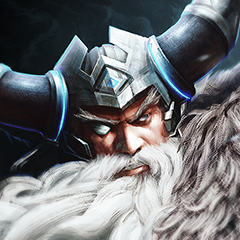 Offline
SSM has separate teams that help other devs get their games done on time, these people are not the same people who work on God of War.
People like Seth Killian. He helped Super Bot with AllStars, but has nothing to do with Ascension.
thesupertman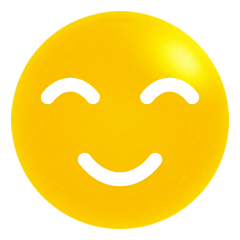 Offline
Cyris... that kid you just answered still roams about the SH forums; which is a shell of its former self. That fanboy I like to call is the "Ghost of Starhawk."
In all seriousness, I am one for accountability and I held Bethesda accountable for Skyrim. When Incognito desolved, what gave SSM the right to house their servers? What MP game has SSM developed before Ascension that was fully theirs? Also, what makes them the go to studio when a new game like PSAS comes about?
Their name has been plastered over everything this generation, from Warhawk, to Journey, Twisted Metal, and Unfinished Swan, but how many of those games are actually theirs to develop? If they gave the resources and were the acting publisher for those titles,why can't they be held accountable?
We (not quite I so much anymore) are the faithful Starhawkers who still play this game. Even through game breaking glitches, we continued to enjoy this game.
Even when our PS3s broke down with SH in it, we bought another PS3 just to play SH. Know what the last 'official' response from SSM was? That WE the FANS who purchased this game did not support the game enough to warrant any patches for their bugs.
So... what was that about entitlement?
As an aside, thank you for your most candid and honest response in these affairs, Gypsy. You seem to be doing a wonderful job as the GoW liason for us, as I have at least seen the activity you proffer in these forums with all of these ardent and otherwise civilised fanbase.
With the clans, you get fueds and warbling warmongers and whatnot. GJ


this is me helping
thesupertman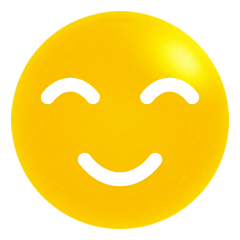 Offline
Yah I'm the ghost of starhawk!!!!! Yah!
But in all serious the playstation nation needs another hawk game. Something that has a little starhawk and warhawk in it.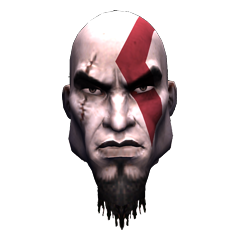 Offline
---

gypsy816 wrote:


---

Phillyblunz wrote:


How about adding some remixed veriosn of both games??? StarGod!!!

Kratos needs a jet or a mech anyways.

How sweet would Kratos chains be as the final melee weapon in Starhawk? Yup.

Make it so.

---

Unfortunately, we don't have any info on Starhawk.

A jet pack for Kratos... the images I'm forming are rather hilarious. You could call it the Roman Aqueduct and have it be made from the pipes that built the city that spit water instead of fire.

A game designer I am not...

---
You are alright.
I think for practicallity a dragon should fill the aircraft role. Like the Dragons from LAIR.
But one day the Starhawk people were exploring a new planet when they discovered the ancient myths were true, they had found Olympus!
Then of course a war broke out, and Kratos led Olympus against the invaders.
Large Dragon = Hawk
Small Wingless Serpent Dragon = Sidewinder
Small Ogre = Grizzly
Large Ogre = Tank
Centaur = Razorback
Kratos Wings = Vulture Pack
Magic = Rift Energy (For the purposes of bombs, shields, etc)
Or
Kratos meets a beautiful girl named Nariko. (The Heavenly Warriour from Heavenly Sword)
They battle a common enemy(The gods or titans, etc).
They fall in love
Tricked by the gods they battle to the death as the boss battle at the end of the game.
(the game would be 2 player coop mostly, Players have the ability to switch between first and third person view at any time during gameplay, and I still wnat the Dragons from LAIR in there, they are really BA)
I can do this all day, LOL.
A game designer I wish I was...
Na13-31 wrote:
Finally, the structure of my question is that you would have to disprove every possible outcome to be correct and I would just have to have one that would likely be beneficial. That's statistically in my favor by quite a bit.