Reply
Topic Options
Mark Topic as New

Mark Topic as Read

Float this Topic for Current User

Bookmark

Subscribe
Highlighted
SSM what is going on??
[ Edited ]
20 replies 279 views Edited Apr 24, 2013
Is SSM run by a bunch of monkeys?? what the hell is going on guys? the game has been out for 2 months now and I still get drop outs and disconnects! this is beyond the joke now...seriously!
not only that but why hasn't the tether glitch been fixed? why do I still peter pan across the screen? why is there still hit detection issues? I could go on and on. Sorry for sounding harsh but enough is enough guys, this all should of been fixed before release, let alone 2 months later. I Payed $140 for my copy and I expect it to god **bleep** work properly, because as it is, its a broken mess.
5 times so far today! 5 **ing times I have been disconnected from the match and those 5 times my team was winning.
This whole game produdction has been a sloppy mess due to your incompetence to make a polished experience.Get your **bleep** together or your fanbase will start to slowly diminsh, if it hasn't done so already.
Re: SSM what is going on??
Apr 24, 2013
I agree. As much potential as the MP game has, it is terribly glitchy. Connection alone is terrible not to mention the matches where opponents hop, skip, jump and run twice as fast as your team can ending in complete slaughter and frustration. There are still issues with getting into matches and disconnections from the host. Forget the recent update, just make the game work correctly first.
mrvlrdr101
Uncharted Territory Registered: 04/17/2013
Offline
1375 posts
Re: SSM what is going on??
Apr 24, 2013
Your "Disconnects." were rarequits by the host who decided you didn't deserve XP for your accomplishments. They shut the whole fight down. It wasn't a connection connection issue the host just quit the game.
Re: SSM what is going on??
Apr 24, 2013
Too bad everyone in this forum won't listen because they think every disconnection is due to host rage quit. I'm glad you have common sense to know its not OP.
Hekseville Citizen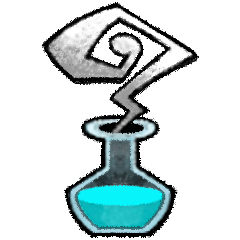 Registered: 07/12/2012
Offline
341 posts