Reply
Topic Options
Mark Topic as New

Mark Topic as Read

Float this Topic for Current User

Bookmark

Subscribe
Highlighted
13 replies 463 views Edited Mar 7, 2013
Reasons for point reduction
Multiplayer not solid: Reasonable argument
Kinder Kratos: Really? Who were the people saying that he was too one dimensional and he did was scream, shout, and kill?
Few new mechanics: In my opinion if its not broke then why try to fix it!
Lack of big scale Titan gameplay: If I am not mistaken the titans don't even come into play until GOW 2 and a little bit of Chains of Olympus.
Reviewer Review
5/10 Average
Link to the full review http://www.computerandvideogames.com/393313/reviews/god-of-war-ascension-review-slick-brutal-but-a-s...
To me all this implies is that the game is very good.
Re: Review of the Reviewer
Mar 7, 2013
One thing that people need to understand is that the story in this game could have never stood up to the likes of GOW 3 OR GOW 2. Seriously I feel that everyone expected a Poseidon like boss fight at the beginning of the game, or a Kronos one somewhere in the game. This is a prequel meaning Kratos isn't as strong or as skilled as be will be later on. The start of the game to me was amazing and the fight with the hand of the hecatronchries was sick, yeah it wasn't on the scale of the Poseidon battle but I don't expect to be. Remember people he's only a man now and will be a god later.
Re: Review of the Reviewer
Mar 7, 2013
The real reason the reviews are a bit harsh is probably because nobody asked for Ascension.
Nobody wanted a prequel before everything else in this sense. The core fans didnt want multiplayer (I did though, I admit
and I am hyped for it).
Re: Review of the Reviewer
Mar 7, 2013
im just perplexed as to how they said MP is abit dull
i didnt play beta but everyone said it was fantastic just watched the gamespot review and mark walton didnt rate it much ....
AngelorD129
Hekseville Citizen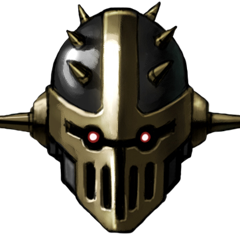 Registered: 02/09/2007
Offline
342 posts
Re: Review of the Reviewer
Mar 7, 2013
if you look at the mp portion and how he calls it 'button mashing' and more like a 'lottery' i dont see him once use a parryin attack .....or any other attack than just slashing...... ofc its going to be button mashing game if all your doin is...button mashing!! .....you cant expect to grasp a MP experience in only a few hours or a day it takes hours and hours!

i know im being a little defensive of GOWA but a game is what you make of it ...if all you do is button bash...then im sorry your not going to get much out of it....
Re: Review of the Reviewer
Mar 8, 2013
CBreeze to correct you ....HE IS ALWAYS A DEMIGOD AND NEVER TRULY "JUST A MAN". He is the son of Zues . He is never just an average man. The skillset is obviously not a polished as in the later entries, but how would he be able to hold up a giant tentacle being "just a man". Just clarifying
Re: Review of the Reviewer
Mar 8, 2013
Everyone having fun here? Whose pumped for Ascension?!
MEEEEEEEEEEEEEEEEE
Hey guys, I am alive, just been working intensely behind the scenes in preperation for launch day and figurd i'd let you guys roll on.
I have a new tag-team partner starting next week, expect the madness.
With love,
Tank