Reply
Topic Options
Mark Topic as New

Mark Topic as Read

Float this Topic for Current User

Bookmark

Subscribe
Highlighted
stripesmarine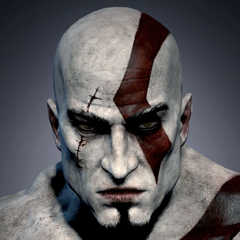 Offline
Re: Online Servers / Connection - All Read
5mins of searching, found a 4x4 game. Counter down to 1, then dropped and I'm now searching for a match with 2 other guys. The usual problem. Canada, 25mbps connection.
Re: Online Servers / Connection - All Read
I've posted my problems from MP/SP and sent emails. But there's no answer, adjustment and improvement. It's getting worse from 3~4 days ago. I can't join any MP game except trial of the god now.
Re: Online Servers / Connection - All Read
[ Edited ]
1. I want to play GOW Ascension Multiplayer, i follow all steps and when i try to login to network pass .. . when click YES ... after few seconds i recive the message: The service is not aviable in your country/region ..... pls help me to play this game on multiplayer. Thank you.
2. marius2mmc@yahoo.com
3. no
4. today
5. Romania Country, region Brasov, F A G A R A S City
6. 70 Mb/sec - Download speed & 30 Mb/sec upload speed
Re: Online Servers / Connection - All Read
1.Playing a match if I'm lucky enough to get into one and then get booted mid match because the connection to the host was lost.
2.sk8rdie9
3.Not in a "party" but in a team game
4.10:49 AM, 3/29/13
5.Eau Claire, WI
6.High Speed Cable Internet thorugh a wireless router. http://www.speedtest.net/result/2608983411.png
Things were going fine with the game until the new "markings" option came out, which is a pretty lame option to introduce to cripple the whole thing (if that is indeed the issue).
Re: Online Servers / Connection - All Read
This guy is totally right he paid allot infact we all paid allot to buy the God of war game. We enjoyed the beta but what we got as the finished product is something that does not work. How can somebody wait a whole hour to find a game then before it starts it kicks the player out to search for a match again? This is not right and something has to be done to fix this, i got ex bonus that i never used because i could not play and armor that is just there for show. Its the 29th of march and up to now no fixes at all, am not a happy customer at all, you should have not done multiplayer if you knew you would have these issues.
Re: Online Servers / Connection - All Read
1. really slow in finding matches, sometimes it seems like it found everybody but drops me out just before starting, sometimes when the game finishes i get an error saying that the host closed the thing and then i don't get any XP as if i never played.
2. gacunaus
3. no
4. pick one time, it happens all2 the time, i haven't been able to play peacefully, anyways i'm logged right now 2:08pm PST and i finished a free for all 8 players about 10 minutes ago and lost all the XP because the connection frop, right now i've been waiting to get into a game with no luck.
5. Costa Rica
6.
http://www.speedtest.net/result/2609377722.png