Reply
Topic Options
Mark Topic as New

Mark Topic as Read

Float this Topic for Current User

Bookmark

Subscribe
Highlighted
Ok i want to put this out Here
55 replies 525 views Edited Jan 30, 2013
Allot of you guys need to check your eyes you my ask your self why is he saying that i tell you why.
For Any one to say God of war 3 is better looking then God of war Ascension yea you get where i'm going
Itell you why allot of you think it look better thes cuz the Art they use on the game is a trick to the eyes
pay attention to how dark it is and how much bad RES yes bad it have in allot of places i dont know how to linck pictures but i wont have to go and re play the game and you will see is not even on God war As level
Look at how much detail this have http://i.minus.com/iOoWwzpco1Q2o.jpg hope it work
and look at this from gow3 in this you look like a freaking cartoon sharp or not and is so **bleep** dark in order to hight the bad freaking back ground http://assets2.ignimgs.com/2010/03/09/god-of-war-iii-20100309031243247-3153071.jpg look at how much detail is on this body and gear nothing like this on gow3 dont care where you point and is freaking beta http://playscope.fr/Wskins/skin2011/images/all_medias/2012/godofwarascension/galeries/screensmulti/g... god look at this http://blogs-images.forbes.com/erikkain/files/2013/01/god-of-war.jpg nothing like that now hey is up to you if you like dark **bleep** pictures and stupid looking like you came out of a box of fruit loots go whit gow3 realisty looking kratos whit bad **bleep** details on gear and world gow as i feal like allot of you wanted him to look like a super hero cartoon like this https://lh5.ggpht.com/DVRRqfeng9W7jwe6SCm2XD998Kvwu4urrr74AujBjxRexD-VUeKuMazmSmJxocGUh4vO not more realistic shape wise and stuff more like this http://i.minus.com/iOoWwzpco1Q2o.jpg to me i like him better in gowA he look allot more real allot more like a spartan not some freaking super hero on steroids
I Only Post Everything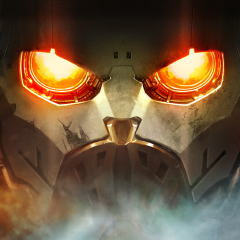 Registered: 10/18/2012
Offline
997 posts
I Only Post Everything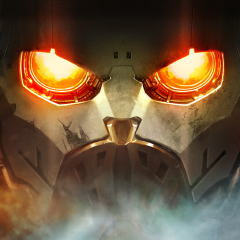 Registered: 10/18/2012
Offline
997 posts
Re: Ok i want to put this out Here
Jan 30, 2013
O i'm not done i will open your eyes wish have being close whit all this bs tricks devs use went they dont have no ideas on how to make a game really look good Look at this i will first give you gowa
http://images.vg247.com/current//2012/06/God-of-War-Ascension-E3MP_001-noscale.jpg
now same distances so is right you cant go and compare a picture from far and one from closer range went the devs will allways make shore the closer you get to your character the better it look so let me give you a gow3 picture the is not all over kratos **bleep** here is the same distances and god gowa make gow3 look like **bleep**
http://blog.godofwar.com/wp/wp-content/uploads/2012/09/FeaturedMediaPoseidon.jpg
now lest move closer to kratos **bleep**
http://ps3.mediagen.fr/god-of-war-ascension-screenshot-30112012-004_0900131406.png
gowa now gow3
http://reviewmygames.webs.com/god_of_war_3_rant.jpg
i think we have never seen kratos on gow3 whit out all thos shadows in order to make him look some what high De
let me see if i can get one whit out shadows all over the place sorry theres like freaking none he is allways on shadowish places is like they made the game dark whit a meaning and thes to hight how bad it look Res wise
http://thekoalition.com/images/2010/03/god_of_war_3_1.jpg
now god of war A o and the last picture i show you of god of war 3 is a upscale 1080[ one let me see if i can get you the native one first then i show you gowa baby here is the native Version one
http://download.gameblog.fr/images/blogs/7428/3280.jpg
now gowa mp mode wow mp mode thes online play they all ways make online play look worst then single player mode in order to get good fps but **bleep** look at thos Res
https://fbcdn-sphotos-f-a.akamaihd.net/hphotos-ak-snc7/291447_256696341116674_1442849743_o.jpg
some gow3 haha and it is 3
http://www.play-mag.co.uk/wp-content/uploads/2010/04/gow_3_02.jpg
i mean i like 1 2 3 and freaking GoWa but i wont seat in my chair and make **bleep** up gow3 will never look better then gowa all gow3 thos is use a bunch of Shadows or dark scense to trick your eyes to only see the few details they do have remember this guys that was there first shot at 720p so is cool it took Uncharder 2 more games to give us what we have now so trust me GoWa is going to blow gow3 out of it's socks
Re: Ok i want to put this out Here
Jan 30, 2013
simple solution: don't buy the game.
If you think graphics aren't detailed enough for your money, that's the most effective protest you can make at this point.
If enough people do it, Devs will start worrying about improving graphics on the next game. not enough time to do it in this title I'm afraid.
I Only Post Everything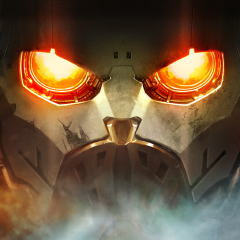 Registered: 10/18/2012
Offline
997 posts
I Only Post Everything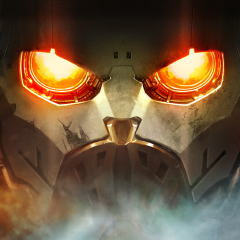 Registered: 10/18/2012
Offline
997 posts
Re: Ok i want to put this out Here
Jan 30, 2013
FELLIPEA YOU JOKING RIGHT YOU TELLING ME THIS IS NOT FREAKING BETTER yes it my not look like a Cartoon like gow 3 look but it is better RES wise thes all i give a **bleep** about
http://i.minus.com/iOoWwzpco1Q2o.jpg
thes freaking insane and for ones in this Ip life time kratos dont look like a cartoon on steroids he look freaking real and bad **bleep**
I Only Post Everything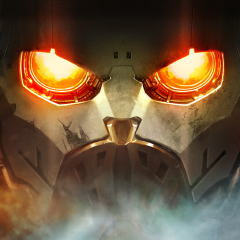 Registered: 10/18/2012
Offline
997 posts
Re: Ok i want to put this out Here
Jan 30, 2013
look at this and is not even at its native res the persons who took it use a wack **bleep** camara to take picture
http://d1vr6n66ssr06c.cloudfront.net/wp-content/uploads/2012/08/God-of-war-3.jpg
Treasure Hunter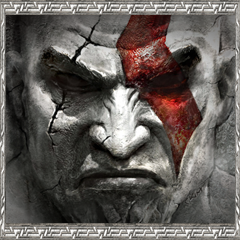 Registered: 01/22/2009
Offline
6002 posts
Re: Ok i want to put this out Here
Jan 30, 2013