Reply
Topic Options
Mark Topic as New

Mark Topic as Read

Float this Topic for Current User

Bookmark

Subscribe
Highlighted
Re: Objectives = Noob? o.O
I don't find it any fun and I don't think it's right to be rewarded by pressing and holding R1 for like 3 seconds to get quater of the match points along with 50 magic twice I can get over anything else but that, it's just so not earned in anyway and yes I run to get chest a lot of times especially because most of the time I'm not lucky enough to get that god intervetion it actually bothers me more than the glitches.
Re: Objectives = Noob? o.O
[ Edited ]
Yes,i gather altars but i dont hunt chest´s anymore,and why would i no need for experience points anymore. So it´s my fault because my team is losing? I think its your chest hunters fault. I do everything in my power to keep enemy DEAD! so that chest and objective runners has a easy task to capture them ,in my team.Im doing a favor in my team because all i do is kill so others have a walk in park to capture points and hunt chests.
Re: Objectives = Noob? o.O
I am an objective player first. Fighter second. My play style will reflect that. I rarely play Match of Champions but love Team Favor and CTF. Call me a noob if you want. I want to win, not pad KDR.
Re: Objectives = Noob? o.O
To me, if your the most dominant player, u should be able to get the altars or chalice and whoopass along the way. If u got a great k/d ratio and no objective points, it seems like your more picking and choosing certain fights to jump in. Anyone can get a good k/d ratio I think, but if u got most objective and best k/d then u know someone is putting in work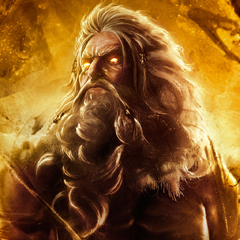 Offline
Re: Objectives = Noob? o.O
Re: Objectives = Noob? o.O
[ Edited ]
"They are just butt hurt they scored less point than you." ....... Seriously.... having less points hurts their butts??? I think your butt hurts because your brain seems to be in there. Who gives 2 donkeydicks about POINTS??? It's not like losing in this game is a big deal... If losing team/players got NO xp, then holy crap i would grab those altars with the speed of Hermes!