Reply
Topic Options
Mark Topic as New

Mark Topic as Read

Float this Topic for Current User

Bookmark

Subscribe
Highlighted
My thoughts on MP as of now!
[ Edited ]
21 replies 2094 views Edited May 4, 2013
Some majour issues as of now!

1. Only random matchmaking!
Yes, you can select whom you want to play with, but not whom you wish to play against!
Making more or less impossible to set up clan matches, or settling debates as to whom is the better player.


2. No connection or region restriction!
Making it accessible for everyone, no matter where you live or how bad your connection is.
This however ruins it for the more competitive players as they quickly feel the effects of it,
disabling them from using more advanced/timed attacks/maneuvers!
Also leading to a great deal of frustration as what seen on there screen in some cases might be completely ignored.
I.E visually confirming that you blocked/dodged an attack, then for it to hit you anyway.





3. No option to select stages!
This wouldn't be so bad if it wasn't for the fact that some stages are suffering from extreme FPS drops.
Making them in some cases unplayable (Looking especially at Labyrinth of Daedalus)
All games have glitches and bugs. and sometime some of them can be game breaking from a competitive standpoint!
This said, players should have the option to select there own stage!


4. Lack of equipment variation!
As of now ~80% of the time you are best off with one of your allegiance specific armor/weapon set!
Making little to none variations in playstyles that goes beyond that of which allegiance you/your opponents have picked!
This might be a minor thing, but i feel its a big enough issue to be pointed out as of now!



5. Rewording people that does poorly in a match!
In this case by giving them "Rage" and the use of the blade of chaos!
I can see what they are trying to achieve with this (making it more accessible for new players)
But in the end of the day, the only thing you are doing is punishing the people that otherwise did great!
That said, I'm not against the idea, but as of now, its just poorly executed.
The simplest solution would be to make the player that wishes to activate rage also take double damage!
Making it so the player doesn't feel he can just button mash his way to some easy kills!
But rather that he has been given a great gift which is to be spent with great caution!





6. The in-game option to quit.... while in a match!...


And people are wondering why there are so many rage quiters?



7. No option for "no chests/world weapons" to spawn.
As chest/weapons spawns randomly, its in many times just a matter of luck who gets the item.
In many cases items have spawned while one player is waiting to re-spawn.
Making it absolutely impossible for him to prevent the other player from getting the item!
I.E. one player gets "free" points! without any effort!


8. No option for Host selecting!
The netcode is obviously built around the idea of one person being the host while the others join his "server"
There for the "host's" connection is all the more important as he is handling most of the data traffic as to whom gets hit when!
And how much lag there ultimate will be while playing for all players!
As of now however I fear that the proses of host selection is random.
Ultimatly leading to more then nessesery laggy games.




Whit that said, the MP is by no means a bad game, Iv had several hours of fun with it!
And i think most other players have too.
Sure there are some bugs/glitches that needs to be fixed.
But this is SSM first online multiplayer game.
Even they can make mistakes!

I'm probably going to play it a bit longer, I have some goals i wish to achieve before i leave this game on my shelf.
And it will be nice to see what SSM have planed for the upcoming week.


PS. Yes. I have filled out the official Multiplayer Feedback Survey!
And i hope you have as well



//Crimson



Re: My thoughts on MP as of now!
Mar 29, 2013
Re: My thoughts on MP as of now!
Mar 29, 2013
I bought the game simply for the MP and it was money well spent. The combat reminds me of Ultima Online. Ya it has some issues that need correcting but this was a big step for console games IMO. Good job, now give us a MMO GoW. Like Ascension but tweaked.
I Only Post Everything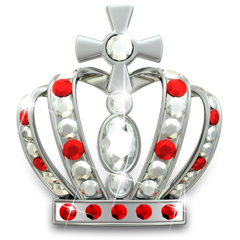 Registered: 10/03/2008
Offline
1202 posts
Re: My thoughts on MP as of now!
Mar 29, 2013
Well , I was saying same things , the game is way too RANDOM, when you hit the buttons, you expect some things to happen, when things are not happening due to random occasions, you quit (RAGE QUIT
)
Re: My thoughts on MP as of now!
Mar 29, 2013
Yeah, I agree with everything the OP said. I've played all the GOW in the past this is by far the weakest SP - leading me to think the MP was going to be the main focus. I had very high expectations after playing the beta as well. I haven't touched this game yet in a while .. kinda thinking of reselling it lately. I guess I'll just follow up and see what they do with the DLC and updates. So far the new "Marks" or tatoos isn't enough to entice me to play online yet.
With all the intense commercials focusing on multiplayer and the Rise of the Warrior questions online, you would think the multiplayer was going to be incredible. I understand that companies should try to go into a different direction and add new flavor to the franchise (ie. Metal Gear Rising: Revengeance) but in this case, it seems like they didn't go all the way or they lacked the expertise to do so. Like I said before, it seems like beta 2.0. I know this game isn't a MMORPG but they need to hire a consultant in that field to address the balance, armor, upgrades, etc.
I Only Post Everything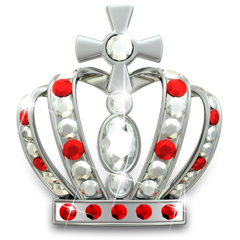 Registered: 10/03/2008
Offline
1202 posts
Hekseville Citizen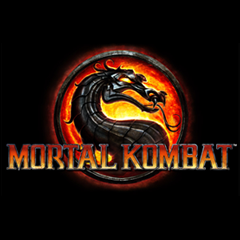 Registered: 12/19/2012
Offline
296 posts
Re: My thoughts on MP as of now!
Mar 29, 2013
As you said it badly needs;
Host migration
Private matches with variables to alter such as chests/world weapons
LeaderBoards
Otherwise it's catering to the casuals and or just playing around for an hour...
Re: My thoughts on MP as of now!
Mar 29, 2013
I have something. Why can`t we choose the lvl we want to play? (Trial of the gods) And why is there a countdown timer in trial of the gods? Why can`t we choose when we want the game to start?
Even when you play SOLO trial of the gods, there is a countdown timer, lol. Makes no sense at all.
--------------------------------
Reapers of War

Skype: Joskeluske
I Only Post Everything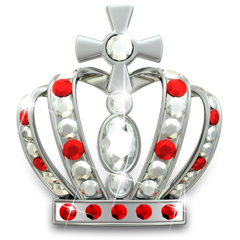 Registered: 10/03/2008
Offline
1202 posts