Reply
Topic Options
Mark Topic as New

Mark Topic as Read

Float this Topic for Current User

Bookmark

Subscribe
Highlighted
3 replies 159 views Edited Dec 16, 2012
I am a HUGE God of War fan, and so far, ascension is shaping up to be the perfect game for me, and I couldn't be happier that you guys are doing multiplayer, but I have a few concerns after playing the beta:
- my biggest problem is font size. it's simply too small, and I can't read any of the small print. multiplayer needs bigger font on everything; definitions, numbers, colored box icons, selected power icons (in bottom right corner) and anywhere that there is writing. all of this needs to be bigger.
- the colored box icons need to be bigger and or more distinctive on the lower right side on the character creation screen and in ability definitions, I can't see what they are or what they mean. also, different colors wouldn't hurt, seeing as how 4 out of 7 look blue at a glance.
- current stats next to the colored boxes need to be bigger too (I can't tell if I have 200 or 800 "physical power" - I place physical power in quotes because thats only what I assume it says. The font is so small, I can't read any thing)
- the leaderboards at the end of every round should also be bigger- I think it should fill the screen. right now it only fills half the screen and the bottom half of the screen just looks so empty
- there needs to be a character customization walkthrough. I was so confused when i started customizing my character, I had no idea what anything was.
- detail menus for each ability and weapon would also be useful (maybe triangle can open up a menu that fills the screen and has a definition of the selection) for weapons, this menu will show L1 attacks
- what does it mean when a character glows a certain color during a match? also, what do the different colors mean? this should be covered in the combat walkthrough in the god's temple.
- I could really use a practice arena. with each weapon having different moves, every time I change weapons I need a place to test out new powers before I go into a match with live players. why can't we go back to the temple of the Gods to practice against an AI whenever we want?
- in the actual game, will we have multiple warriors like in the beta? one for each allegiance? or will we have to go back to the temple of the Gods to change our god allegiance every time? because I really like the idea of having 4 warriors, one for each god, and the ease of just swapping back and forth between matches seems very useful to me. please leave this aspect of the game the way it is
- what about friendly play? I'm sure we'll be able to invite friends to private matches in the actual release… but can we get confirmation anyway?
- finally, (as more of a personal question) I've heard rumors about new game +1. from what I gather, it will be the opportunity to take my multiplayer champion and run him through the single player campaign
(please put this feature in the game)
and if we leave the system the way it is (with multiple warriors - one to each god) I was wondering if it would be possible to take 2 multiplayer warriors into the new game +1 feature? can we please have single system, 2-player co-op, single screen new game +1 using multiplayer warriors in the single player story? please??
also, would it be possible to get confirmation on this last point?
Dec 16, 2012
I agree with all points (perhaps aside from the last one, it feels a bit odd to have "our warrior" seeming as he changes as wel play.)
I play on a FULL 3D HD TV 42" and the text + icon are horribly small.
Rumba_Lumba
Hekseville Citizen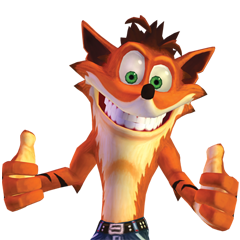 Registered: 10/03/2012
Offline
300 posts