Reply
Topic Options
Mark Topic as New

Mark Topic as Read

Float this Topic for Current User

Bookmark

Subscribe
Highlighted
Multiplayer locked in to combos is crap
23 replies 443 views Edited Apr 5, 2013
I see being locked in to **bleep** combos needs to change, I can't count the amount of times someone gets a jump on a person and then they're locked in to some stupid combo and can't do anything about it. There should be some other measure to mitigate a combo, no one should be killed with out even having a chance. I think this is a serious flaw in the multiplayer that I have observed, you don't even have a chance majority of the time to block or parry a move because you are being juggled to no end.
KING_PARKER_TSK
Lombax Warrior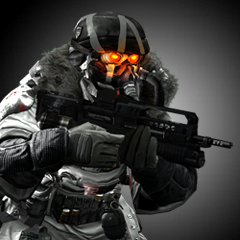 Registered: 12/22/2012
Offline
109 posts
Re: Multiplayer locked in to combos is crap
Apr 5, 2013
Yo welcome to the forums bro 😃!! I recommend you try to use your L2 as much as possible. Parry for some reason is not effective. The only other advice i have is be the one doing the beating.
Kings are Made in WAR- Leader of Team Street Killas
http://www.youtube.com/user/kingParkerTSK
Re: Multiplayer locked in to combos is crap
Apr 5, 2013
With the current parry, all you can do is pretty much put down the controller (if your item is on cooldown) and just die and wait for respawn. The fact that hitting a fallen enemy that has just been grappled of something BOUNCES OFF THE GROUND is just stupid, that leads to easy combos that do a ton of damage and all you can do is watch your character bounce like a superball around.
Enjoy...
Uncharted Territory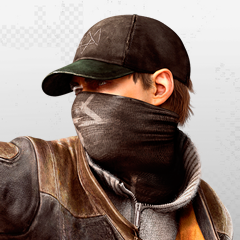 Registered: 03/15/2013
Offline
1511 posts
Re: Multiplayer locked in to combos is crap
Apr 5, 2013
Re: Multiplayer locked in to combos is crap
Apr 5, 2013
I can't bring myself to get into the whole juggle-to-death gameplay. I think the combat's more satisfying with a little give and take rather than just stringing together a set combo and laying waste to everyone with no other effort. That's no measure of skill, talent or anything except memorization.
Aside from glitches and unintended infinite combos, a person's well within their "rights" to play that way if they like, I just find it boring (despite enjoying a nice killstreak).
I think the most you should be able to combo a person is 3 hits, sometimes 4. You go white (invulnerable) and the enemy has to either set up another combo or eat the one you start on him. That's essentially how I play. A lot of attack and counterattack, a few strikes at a time, slam some magic in there, special moves, etc.. Rarely will I sit and juggle somebody with no chance of letting them at least try to retaliate. Don't get wrong, with Zeus, as soon as that Reckoning is ready, it's a one two deployment and a guaranteed magic kill (lag not withstanding, as that ruins things).
Unfortunately, this playstyle doesn't lend itself well to laggier matches since it just leaves me open to getting brutalized by the same juggling combos I eschew. So, I have to agree with the spirit of the thread subject.
----------------------
She's going to have to fall on her sword. Which means that we have to stick one in the ground, trip her onto it and get someone to jump up and down on her back for ten minutes. --

Malcolm Tucker. Modern day saint.
Re: Multiplayer locked in to combos is crap
Apr 5, 2013
Nah, that's why items exist. Don't waste it on a small combo like two light attacks and grapple. Use it when someone is performing that deadly combos. And don't let him use those combos on you
Re: Multiplayer locked in to combos is crap
Apr 5, 2013
Devs from the start knew that some combos are deadly. Thats why in the tip, they wrote "use items to escape combos." Heck, they even uploaded youtube videos on combos. They know what they did and they're satisfied with it.