Reply
Topic Options
Mark Topic as New

Mark Topic as Read

Float this Topic for Current User

Bookmark

Subscribe
Highlighted
Multiplayer -Opinions, Regrets and Desires..
9 replies 295 views Edited Mar 15, 2013
Played the multiplayer beta, loved it and got the CE because of it. But just like the beta it maxes out at Lvl 30? That's pretty lame IMO. Kinda regret getting the CE bc the special armor sets are actually weak and like the others they max out at rank 3. Another issue I have is unbalanced matchmaking. However you would think that the higher the level, the less likely you will be killed by lower level opponents but that is not the case.
I hope a huge patch upgrades this and a provides better multiplayer experience that emphasizes on the hours spent on leveling up rather than providing pretty but worthless weapons and armor to use ... heck maybe even put in a few quests like Diablo because so far I'm starting to get bored and its only Day 2. I know its not supposed to be like WOW, Diablo, or a MOBA but the multiplayer lacks depth in relation to gaining experience levels. Based on what I've read in the past, this GOW was supposed to focus on multiplayer but it falls short greatly (so far at least).
What do you guys think of the multiplayer so far?
Re: Multiplayer -Opinions, Regrets and Desires..
Mar 15, 2013
Most definitely. I agree. Its fun and addicting but after a while it loses its substance without true rewards for leveling up. I guess I'm accustomed to playing Blizzard games where gaining XP levels will improve your characters and weed out all the elite and inferior players.
Re: Multiplayer -Opinions, Regrets and Desires..
Mar 15, 2013
I think no matter what santa do, fans will not all satisfy.
Some like leveling up and become stronger, but others want the game to be skill based (be able to kill high levels when they are level 1).
Re: Multiplayer -Opinions, Regrets and Desires..
Mar 15, 2013
I'm all about skilled based games.. NBA 2k, street fighter, etc.. but it is misleading to use XP / levels in this game. That's all im really trying to get at.
Re: Multiplayer -Opinions, Regrets and Desires..
Mar 15, 2013
many games use level as a way to balance match making, but level should only mean that you PLAY A LOT.
I being level 1 should always be able to kill a max level noob.
teclisen31
God of War Developer Registered: 05/07/2012
Offline
24 posts
Re: Multiplayer -Opinions, Regrets and Desires..
Mar 15, 2013
We're working on ehancing advancement mechanisms, especially for our core players.
Please bare with us, we've poured every last ounce of effort into what you guys see in the shipped game, and in addition to fixing/tuning/polishing that stuff, now we finally have time to start creating another, higher tier of weapons/advanced play.
We appreciate the feedback/support!
Please feel free to recommend weapon idaes, ability ideas, and any criticism/critique you guys have with existing stuff. The beta was HUGE for us, and hopefully feedback from the live game will be even better!
Uncharted Territory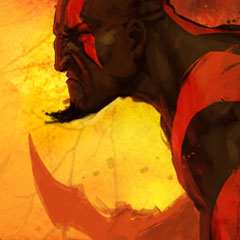 Registered: 01/16/2013
Offline
1497 posts
Re: Multiplayer -Opinions, Regrets and Desires..
Mar 15, 2013
@techlisen31 thanks to for the effort. My main concerns are for the game's longevity. It's possible to rank up to level 30 in one day if you put in the effort. From there even though the game is still awesome it slowly becomes mundane. I hope you guys seriously listen to the suggestions.
Rumba_Lumba
Hekseville Citizen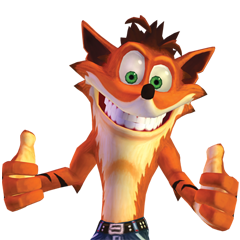 Registered: 10/03/2012
Offline
300 posts
Re: Multiplayer -Opinions, Regrets and Desires..
Mar 15, 2013
I think unlocking more stuff is better than just levelling up. I don't want this to be lv 1-lv 200 'cause that would be overkill.
It would be better to add more attributes to additional armors (like recovery time decrease, altar capture time decrease, instantly pick up world weapon attribute, or wall stun automatic recovery, faster climbing speed, faster pickup time for spear of destiny, +10 additional kill points to total score, and instead of one singular cooldown you guys could've used Item Cooldown decrease, L1+Sq cooldown decrease, and combinations of each other, or equip to delay trap mechanism by 0.5 second or something)
there's actually a lot you can do even without adjusting combat and focusing more on the other things that could make the matches longer.
And I highly recommend cosmetic (art) unlocks. A lot of people want to mix and match. Some people actually wear something because it looks cool regardless of the stats. Give us some armors and weapons that would retain the same stats but would give it different skins. That would then turn into Event Costumes or whatever. I know this isn't an MMORPG, but cosmetic stuff really motivates people to play more in hopes to unlock some things. Don't make them random, too. Make them achievable by, let's say, kill 100 enemies with traps and 50 more with brutal kills or something.
With those, even if everyone is Level 30, we'd have differences still. One can bypass traps for a second longer, while others can climb faster, or can recover faster, can use their items faster but their magic slower, can use L1+Sq more often than their L1+Tr, can automatically pick up World Weapons, can get more orbs from chests, can score 10 more points per kill or 50 more points per 10 kills, can move faster with the flag, can get more HP back with the flag, etc.
all of those independent of combat. you can change combat too, but i feel that this game being out for 3 days only and people are already level 30, we need more than just "stronger gear" or something.
Re: Multiplayer -Opinions, Regrets and Desires..
[ Edited ]
Mar 15, 2013
@techlisen31 thanks for the update. Its good to know that developers are listening to gamers. It's just that right now, its become very stagnant to me. When I played the Beta it really seemed like the multiplayer had great potential and I hope it reaches to that point in the near future.
Rumba_Lumba made some really good points, all of which I thought would be in the multiplayer right now.
To add to what he suggested, I would really nerd out over obtaining certain armor sets/weapons/etc. that could only be used in Trial of the Gods or a Co-Op or a 4v4 Quest. Oh and what about the "Assists" for Kills. Shouldn't there be a category where it would be counted towards Favor?