Reply
Topic Options
Mark Topic as New

Mark Topic as Read

Float this Topic for Current User

Bookmark

Subscribe
Highlighted
Monsters of Ascension - The Manticore (new video)
26 replies 909 views Edited Jan 31, 2013
Re: Monsters of Ascension - The Manticore (new video)
Jan 31, 2013
I have to say that after seeing this my faith is starting to be restored.....two things though.....the manticore's mouth needs to be redone(as said in video) but one other thing. If the manticore is supposed to have a lion's head why not use the head of the chimera from gow3 and finesse it to work on this body? It would look way better than what they have now. Otherwise it looks as though it is coming along nicely. The animation looks killer, especially when the manticore strike with it's tail. Good job ssm....but please change the god awful head and make it look more lion like. You could add patches of hair under the belly as well as the elbows to integrate the mane into the body(just a thought)
like on a real lion. Cool concept just needs a little tweaking.
Re: Monsters of Ascension - The Manticore (new video)
[ Edited ]
Jan 31, 2013
I wasn't crazy about the Manticore's all dark design (red is more appropriate), but that's something that can be overlooked. However, the final build's face is ridiculous. Barney the Dinosaur, Skylanders, etc. sort of ridiculous.

0:26 Shows clearly how the face differs from the concept art approved of by majority (into this face that the majority are put off by).

The features were made larger and goofier in the final model. Bigger teeth, bigger mandible, smaller maxilla, etc. What is going for it is being a foe (even if a boss *preferred that a mini-boss or lower have these traits*) with flight, aerial attacks, ground attacks, etc. Usually flight is for pests/fodder.

>human face
>talking
Too bad Izzy didn't get his way.

>final concept
Looks fine (if lacking human features and red), but the model just doesn't bring it to life properly. Animations are nice. Haven't heard too much of the sounds from it yet.

1:48 It's like a goofier version of the flying demon from Army of Darkness. So silly.

1:54 That f***ing face...

>jaw of a shark
The shark is the part that is all wrong. It is NOT part of the formula for Manticore. It throws everything off. I understand what they're going for with the larger opening for bites and fire, but...the look is off.

2:18 Which is also part of the problem. The shark aspect. that's what ruined it. The concept art version didn't have that expressed in the same way. More and smaller teeth and all the other features that make the two differ.

3:19 Yeah, that too. The lack of a mane is a bother. You shaved the 'lion'. His chin looks weird because of it.

3:45 Ah, an early preview of the sounds, in-action fight, etc. Tail slap (like Chimera). Hopefully this one uses poison where Chimera's Snake didn't use the venom to said effect (just to stun or grab/slam). Icarus Offensive (air wing flap) from the Manticore. I wonder if it'll have some of the melee the Dark Souls 'guardian' used. Hopefully. Seems a bit on the smaller side for a 'boss' (versus mini-boss). In terms of monsters anyway.

4:00 Fire that sticks around as a hazard. Hope it makes good use of that. Fire breath too. I wonder if we take the fire element from it as we seem to take ice from Castor/Pollux. Do we get 'soul' from Orcos? That just leaves lightning. They going to use that dropped GoWII best of Zeus? *original character* We shall see.

4:03 Good look at the Temple that seems to be of Python. This while the Manticore seems to be diving down. Looks on the face aside, the fight should be interesting enough. I still feel like it should be a mini-boss to encounter more than once (open to use in the Arena). Bah. The need for a cinematic kill prevents this simple use of it.

5:23 Even here, the art is fine. The model is the issue. The face didn't get translated right and the loss of some of the mane is noticeable.

7:11 Pity we lack Combat Grapple proper. Tether can be foiled before it even gets to the CG part.

7:16 So the dive leaves some fire pools. Noted. Hopefully more get left as the fight progresses (because GoW doesn't do difficulty based changes for this kind of thing).

7:26 QTE with buttons shown this time. Should probably be an option/toggle to turn off the prompts and have them done automatically so the player can just enjoy the show in NG+ (with the option to be fresh, carryover or be MAX'd in various regards).

7:35 Multiple encounters, eh? And that large Python was a moving structure? Unexpected.

7:52 GoWII had Griffins and the Dark Griffin, but they were restricted to the Pegasus Segments. Never got used as I'd hoped they would for GoWIII. This time it is being done, but just for a boss (needs to be programmed for a mini-boss that can be encountered more than once, in groups and in the Arena).

8:02 Would be a pity if there was no ring-out here. At least for VH mode. Let us be instant killed for getting caught by the move. If you're on VH, you signed up for a challenge, so no whining should be heard unlike if this was done for Normal (or glorified Normal *Hard*) where casuals roam for their precious trophies, first (and only) playthrough *for the blockbuster experience/story*, etc. Vets (core fans) come for gameplay. Before long it becomes about the challenge.

8:07 Wall splat on invisible wall. Bah. If there were a wall, this would be excusable. Also, the wall splat should see the Manticore follow-up with a different punish from when it just blows the player far away (or misses entirely).

8:21 Yeah, I see that. Like Juggs (Elephantaur). A throwback to Callisto and Hades. Hopefully this one is more complicated than with the Juggernaut as dodging any direction is as good as another for his attacks. Manticore being limited to one attack with us dodging multiple ways well ahead of time? Boring.

Good to be back on track with SP coverage. This is the sort of thing I enjoy looking over. Thanks for sharing.

Jak: >mouth/head
>better with Chimera head
Or just like in the concept art (more faithful to it).
Re: Monsters of Ascension - The Manticore (new video)
Jan 31, 2013
I agree....they need it to look more like a lion's head, more like the concept art . The snake looks like a machne that mimics a snake? .......interested too see what part that has in the game. I think they still have time to tweak the look of the final game, starting with this manticore. I really hope they start out with a gigantic boss battle with something much much larger.....perhaps bigger than Poseidon. Maybe a Titan undisclosed in the other games? I have high hopes for this game but I somehow feel like it will be a letdown? Thoughts......suggestions? And please ......only comment on topic.
Re: Monsters of Ascension - The Manticore (new video)
Jan 31, 2013
>more like a Lion's head
Or like a person. Or just like in the concept art that was finalized. No second guessing it where it isn't necessary (technical limitations).
>machine snake
It's very odd. I thought it was going to be real (given we're in high fantasy). They could have us inside it for a full level with this set-up. Being inside a living one would be amusing, but wouldn't allow too much level variety in design, I imagine.
>time to tweak
I don't know...it's pretty late in the game for that sort of change (animations for the head, modeling for it, etc. would need changing). A quick fix might just be adding the damned mane back to full glory.
>start with giant boss
If we're in Tartarus being tortured, I find it unlikely the noted Hecatoncheir(s) won't take that role (though usually the first boss is multiple encounters).
>Titan
With the hundred handers, that would not be necessary. Also, this Kratos shouldn't really be able to handle this sort of foe. These chaps threw mountains at their brethren. They're definitely getting nerfed for this game.
>only comment on topic
What's all this?
Re: Monsters of Ascension - The Manticore (new video)
Jan 31, 2013
I should have added that "Anybodyy commenting in response to me please stay on topic", not straying off on 720p or oiled up people.
I Only Post Everything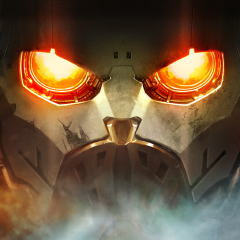 Registered: 10/18/2012
Offline
997 posts