Reply
Topic Options
Mark Topic as New

Mark Topic as Read

Float this Topic for Current User

Bookmark

Subscribe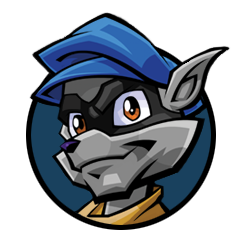 Offline
i found this game to be amazing, while it had some missing features, I found this game a 9/10 .The multiplayer i use alot though, but i just hope next time they put more time into what is tradition before going into multiplayer that way we get the ultimate GOW experience dont hurt me
Highlighted
---

GodModeGOD wrote:
>very short
If it were good, this would be excusable. Also, if the length wasn't owed to filthy navigation and puzzles with trash mob respawn filler and other such trickery. Cutscenes and visual cues...



---
So true. The game only took me just under 9 hours to complete, but on the second playthrough I saw how much of those short 9 hours were filler. And in saying that, the first playthrough of any game is usually the longest as well.
Like you said, the unskippable visual cues. Like, "Hey, see this sparkly wall? Yeah, you're supposed to grapple that even though you know what to do and we just took 20 seconds out of our life to show you this ****". I hated that. And all those roadblock puzzles that are just not fun the second time around. At least some of the platforming sections gave me a nice backdrop to look at, I guess.
But yeah, I felt like they did everything they could to artificially extend the playtime of this game. Hordes of the same repetitive damage sponge enemies to hold us up, roadblock puzzles (mostly dull), unskippable cutscenes, those visual cues, easy platforming/sliding sections...
Hmm, as for the sliding sections, they could have been a lot more fun if they weren't so **bleep** easy. They had no excitement whatsoever. I didn't die once on any of those sections. Not even the "Slide of Apollo" or whatever which was "noteworthy" enough to have a Trophy tied to not dying while doing it.