Reply
Topic Options
Mark Topic as New

Mark Topic as Read

Float this Topic for Current User

Bookmark

Subscribe
Highlighted
Magic, Attacks, and Blocking. My thoughts.
7 replies 364 views Edited Jan 22, 2013
New to posting on forums so my apologize if I'm doing anything incorrectly.
Also, I don't know every ability and weapon by name so just bare with me.
MAGIC
1. The lighting ability you get when you side with Zeus that pulls near by players and shoots them upward is just a tad overpowered in my opinion. With my experience I find it pulls priority over all apposing moves and even when I use my item to try and escape from it I still end up being airborne. Perhaps this is just me being upset with an interruption to my swings but still, maybe some revaluation with the move would be in order.
2.The magic that allows you to run (Oh god help me). If used with certain armor it will allow you to run too often and because of how short the grapple is it will also allow you to evade a single person for as long as you run. There is almost no way I can catch up, though I see that is in fact the point...to out run and evade your opponent... it should not be able to be used as often as it can now. Just a real irritation.
3.The magic that makes you shoot lightning from your character for a few seconds and projects in a cone direction. If not blocked immediately (if you can even block it) it is an instant kill if not a large portion of your health gone in seconds. This just seems increasable unbalanced to me, to be able to move and get such a distance with that magic can be too much sometimes. It might work just as good and be useful if the player were to be invulnerable and stationary while casting. This would give the player a second break to **bleep** the situation and keep others at bay, or just pin a single person to a wall. Not being able to sword into three other people and kill them all. It's fun... Just horrible unbalanced.
WEAPONS
1. The Spear. Oh lord this thing. OH sweet gosh this thing. Not only can this weapon be fired... Beyond 10 times but it can be then used at the last second to rain down a group of people gaining instant kills. Limit this weapon, for the sake of the game limit this weapon. Find some way to take it down a peg with this, I know you can completely block it but if the person is off screen and attacking its just mayhem. Maybe I've just had bad experiences with it but it is a game changer if you pick it up. Don't nerf it out of existence...just take it down peg. Limit how many times you can throw it or how fast you throw it. Just something.
2. The classic GoW weapon. When these blades swan it is game over, at this point no player has a chance of winning out side the range of running away (magic) or blocking their **bleep** off. I don't have a lot to complain about this random drop, but I thought that this GoW multiplayer would be about how well you know the controls and how good you are with split second combos. Not finding a random "game over" weapon. There is a lot to argue with why this, with the other weapons, shouldn't be changed, but I'm just leaving my experience.
3. Blade of Zeus. Really now... a silence weapon? That's awfully cheep if you ask me. I can get away just fine without being able to cast special attacks but being unable to block? That's absurd! For a slice and dice kind of multyplayer you NEED to be able to block at any case. If it was a random spawn weapon that allowed to you silence blocking I understand, it would just be lucky. But a fixed weapon ability that recharges... Just not working. In my opinion that is completely broken, maybe don't allow me to parry but don't take away my entire defense.
ATTACKS
1. Breaking and blocking. When doing a special, I find my self being parried about half the time. I think the regular TRIANGLE attack should be able to be parried but not a special. I understand the regular TRIANGLE does not do as much damage as a special but it is just a follow through to break a block and do the special any ways. It would be nice to find some kind of shield brake put into the game. Where after a good long while of blocking your defense breaks and you get knocked back or stunned for a second. Just something.
Well, that's all I could think of exactly. Overall I find myself losing and winning in perfect fashion so the game is just about perfect. Hope my thoughts help if anything, thank you for reading.
EBcondensate.
Re: Magic, Attacks, and Blocking. My thoughts.
Jan 22, 2013
you can actually block the spear(not parry) in FOTG and take no damage but note that the attacker will get close and try to hit you with an unblockable.
Uncharted Territory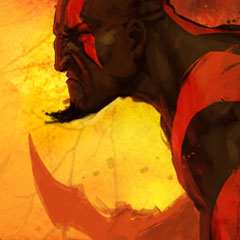 Registered: 01/16/2013
Offline
1497 posts
Re: Magic, Attacks, and Blocking. My thoughts.
Jan 22, 2013
A quick 'Zeus is overpowered' would have sufficed. Lol I kid.
Also people are starting to mix it up with the spear. Call it smart, cheap or whatever but it's possible to rain down with the Spears (L1+O), and while they are blocking for that good 3-4 seconds, go and use an unblockable.
Re: Magic, Attacks, and Blocking. My thoughts.
Jan 22, 2013
The spear is fine. It won't kill you outright if you know how to avoid it and evade. I thought it was overpowered at first, but that's only in a Favor of the Gods match where a player can get close enough to spam them. That's what the right analog is for.
Blocking and Parrying need better success in this game because they are pretty useless a majority of the time.
Re: Magic, Attacks, and Blocking. My thoughts.
Jan 22, 2013
actually that running thing is just the player pressing down the right analog or R3. If you see that then run after them and grapple them or just get close enough to hit them.
Uncharted Territory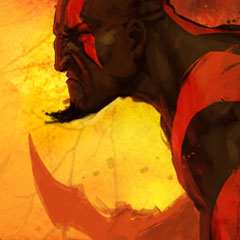 Registered: 01/16/2013
Offline
1497 posts
Re: Magic, Attacks, and Blocking. My thoughts.
Jan 22, 2013
Re: Magic, Attacks, and Blocking. My thoughts.
Jan 22, 2013
magic:
3. can be avoided if you see it comming just like lightning storm even lv3
weapons:
1. it's fine. Easy to block just don't berserc someone with it ant you're fine
2. once again you don't need "nerf" you need a tactic. Keep in mind it's new game you have to learn everything you need to understand how EVERY weapon works to be able to counter it
3. that is no problem as well if you can't block dodge. also best defence is good offence
Attack:
1 no it shouldn't be able to pary. Why? 1st of all it's strong attack and defence on it is evade which is already enough because you can see when someone is using heavy one
Most combos wouldn't be possible if you could pary it because after 1 or 2 square people try to pary When you know that and you use heavy attack you can do a combo.
What you trying to get is "I hit you once and noy you hit me once"

[url=http://www.yourgamercards.net/profile/Carrioner/][img]http://www.yourgamercards.net/trophy/a/Carrioner.png[/img][/url]