Reply
Topic Options
Mark Topic as New

Mark Topic as Read

Float this Topic for Current User

Bookmark

Subscribe
Highlighted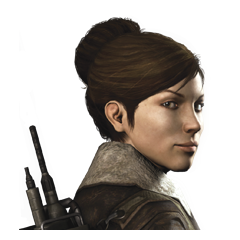 Offline
Re: Level Cap? Your thoughts
---

BigBrownsta wrote:


well as i said above what the point in making a game where the story is basically ' Go against your oath to a god and your in trouble ' then in MP have your character change allegiance with one quick press of R1/L1 doesnt make sense to me!! it just makes you appreciate your God alot more as it should be more difficult to change.


Edit: Oh and i forgot the worst thing would be like ' oh we are playing CTF?? best use my max level poseidon because he can slow down and stun opponents' ... then go on and say ' oh we playing favor of the gods?...best i use my max level zeus then...' This to me would be so bad it would kinda ruin MP for me there wouldnt be no point in having god class system they may aswell have all the same stats .

---
I think it was that way in the beta just to allow easy access to them so we could give feedback on both classes. From the new(er) screen shots they gave, we'll get more customization and things of that nature. Looking forward to seeing the finished product.
Re: Level Cap? Your thoughts
I want a higher level cap and more ablitites and weapons. I thin when you choose a god, it should make you feel like you chose it for a good reason. I want to feel like I've invested so mch time with one god that I would rather just stick with him instead of switching over. Makes the game a little more fun imo.
Re: Level Cap? Your thoughts
I believe they should put a favour points spending system like the single player..Switching allegiances Should cost maybe 100,000 favour . That would be only 100 games for those who earn 1000 favor or more earn each match . By then they should have leveled up pretty decently & know whether they want to keep that allegiance or not. Of course they could add the ability to purchase or upgrade weapons And armor through favor points which it would make it more difficult to reach that 100,000 mark.
Re: Level Cap? Your thoughts
I like not being locked into the allegiance. Some of us don't have hour upon hour to spend on the game and it's nice to be able to switch around, try things out. I like to have Ares for Trial of the Gods and Poseidon for multiplayer (and Zeus eventually since he is ridiculously deadly). I don't want to have to play 100 matches or lose everything to go do some Trial of the Gods effectively and be stuck to it. Not that Ares is bad, mind you.
As far as level cap, i wish it would keep going even if it was only cosmetic. Some sort of prestige system, maybe displaying a rank and title in the lobby and score menu. Nice thing about a prestige system is that if done right there really doesn't have to be any end to it.
Could just unlock further customization options.
Any of those options I'd love without hindering online gameplay. If you start throwing new and more powerful weapons / armor out there, it just makes it that much less balanced a playing field.
----------------------
She's going to have to fall on her sword. Which means that we have to stick one in the ground, trip her onto it and get someone to jump up and down on her back for ten minutes. --

Malcolm Tucker. Modern day saint.