Reply
Topic Options
Mark Topic as New

Mark Topic as Read

Float this Topic for Current User

Bookmark

Subscribe
Highlighted
Hunter Update Live + Message To All Players
[ Edited ]
482 replies 8750 views Edited May 25, 2013
To the God of War: Ascension Community,
The Hunter Update is pushing live to North & South America players. We will have the update live to the rest of the word shortly this weekend as we roll it out.
First, we sincerely apologize to all players whose stats were deleted by the recent patch issue. Please be sure to read our message in full. For those whose stats were deleted, we have a wealth of gifts and a direct message to you.
We have identified, verified and thoroughly tested a fix to resolve the issue caused by our 1.06 "Hunter" update yesterday. We are deploying the update RIGHT NOW and should have God of War: Ascension Multiplayer back online shortly (or as you read this message). You will be prompted to download our latest Hunter update, which includes this critical fix, two free new maps for Trial of the Gods, and a myriad of technical Multiplayer-centric fixes.
We appreciate your patience during our offline server maintenance over the past 24 hours. We did not take this time or delay lightly. When Multiplayer is restored this evening, we will activate two upcoming paid DLC weapons - the Atlas Hammer & Hyperion Spear -- for a free Multiplayer only gameplay preview until Tuesday, May 28th at 10AM PDT. We hope you enjoy wielding these weapons in Multiplayer this weekend as a free preview. They will be available to purchase officially later next month.
NOW, to the limited amount of players whose stats were impacted upon installing yesterday's update -- it is with our deepest regret and apology that we will be unable to restore your stats. We understand the severity of this issue, the vast time and passion you put forth to ascend your Warrior, and it is an impossible task for us to truly make up. We made a mistake and wish to do everything in our power to make-good to those impacted. Here is what we are doing for you.
Beginning this evening, all players whose stats were deleted will be receiving a private message via your PlayStation console XMB containing the following God of War: Ascension make-good items:
PLEASE NOTE - the low amount of players affected in Europe/Asia will begin receiving their codes early next week
(2) 48-Hour 5X XP multiplier codes -- each of these codes will grant you 48 hours of 5X XP in all God of War: Ascension Multiplayer modes, allowing you to ascend back to the Elite Levels with haste
Season Pass DLC Code -- this will grant you access to all God of War: Ascension current and future paid DLC items
50 Weapon and Armor Shards
A special voucher code for our new Ascension feature. Please read the following message from Sony Santa Monica:
--------------------------------------------------------------------------------------------------------------------------
Coming soon, we will release our next update to God of War: Ascension Multiplayer. This release will include an all new Ascension feature, which will allow players to reset allegiance progression and grant special Ascension Tokens that may be redeemed for all-new armors and weapons. These unique, "Godly" armors and weapons are the most valuable and powerful items in the game.
To the impacted players whose player stats we unfortunately cannot restore:
On behalf of Sony Santa Monica, for your patience and commitment to God of War: Ascension, we would like to extend you the special offer of automatically ascending your champion when our Ascension feature premiers soon. When your special voucher code is redeemed, your character will automatically Ascend to the first level for every allegiance. You will have immediate access to the new Godly armors and weapons. In addition, all progress gained on your current character will remain and may be put towards your next Ascension rank. With this boost, you will have a unique opportunity to be among the first players who ascend to the level of a Demi-God, and God, this June!
Once again, this is an error on our part, and we cannot turn back the clock. While unfortunate, we want to make good to you with as much in our current and upcoming arsenal to assist those of you who are some of the most dedicated players in our community. We appreciate your understanding and hope the above plans and upcoming offer will resolve your frustration in short time and further your presence here in the God of War community.
Sincerely,
God of War Development Team
Hekseville Citizen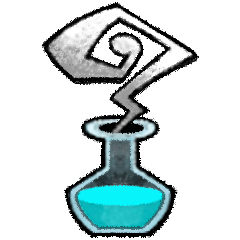 Registered: 07/12/2012
Offline
341 posts
Re: Hunter Update Live + Message To All Players
May 25, 2013
this is great news ! can hardly wait to play with the new weapons .... will they level up during this time, & when we do get them later on, will the stats remain ? very excited - thanks SSM ! you guys must be exhausted .
I Only Post Everything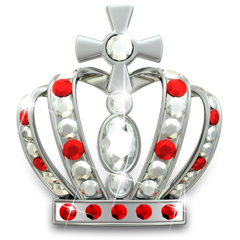 Registered: 10/03/2008
Offline
1202 posts
Re: Hunter Update Live + Message To All Players
[ Edited ]
May 25, 2013
Next week for european and asian players? I must say I'm very disappointed right now. Its weekend after all.. And 2x 48h 5x XP doesnt sound like it'd be enough to get all my warriors back to level 40 - again. Especially if you can only play a limited amount of time a day..
I do, however appreciate the gifts and your effort.
Hekseville Citizen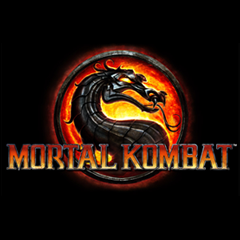 Registered: 12/19/2012
Offline
296 posts
NingaStyle_Tony
Uncharted Territory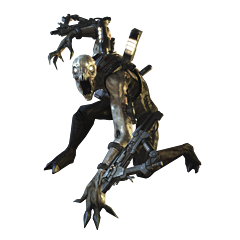 Registered: 04/14/2013
Offline
1206 posts
Re: Hunter Update Live + Message To All Players
May 25, 2013
Holy crap! This is a bit too much, I think...... I would honestly have been happy with just the XP!

From the bottom of my heart (and the deepest depths of Hades), I thank you SSM. (:
________________________
"Iron sharpens iron." - Barbarian King
"Merp." - Gypsy816
"the most sense Iv'e heard on these forums
" -nico-chirry_no1