Reply
Topic Options
Mark Topic as New

Mark Topic as Read

Float this Topic for Current User

Bookmark

Subscribe
Highlighted
Hades Allegiance Thread
324 replies 6333 views Edited Apr 2, 2013
Hello Warriors of Hades .... I noticed that some warriors were making allegiance threads to their Gods ...So i thought I would make one to our God of the Dead, Hades. Who better to create the thread than Death , right? Feel free to share:

W Your experiences in-game as a warrior of Hades
W Your Hades customizations
W Tips & tricks for Hades warriors
W Why you chose Hades as your allegiance
Poseidon4ever
Last Guardian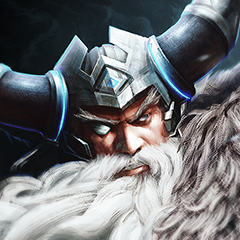 Registered: 02/25/2013
Offline
11800 posts
Re: Hades Allegiance Thread
Apr 2, 2013
All shall bow before your gaze, Death.
Primary Build:
>Helmet--battle armor of hades
>Upper Armor--war armor of hades
>Lower Armor--battle armor of hades
>Weapon: blade of hades or the war hammer (sword of hades if I feel like being cheap)
>Item: Persephone's Kiss
>Magic: Life Steal
>Relic: Relic of Agility
Re: Hades Allegiance Thread
Apr 2, 2013
I can answer for about 90% of Hades players, just for you Thanatos_Mortis.
1. Sick times bro.
2.Whatever gives me high dmg
3.Never let go of L1
4.cause he's sick bro
As for my answers:
1. I love sneaking up on oblivious enemies
2.Full Battle Armor and sometimes Phobos lower armor
3.Use Item as an enemy approaches. Confuses the hell out of them, especially if you have Hades' Helm equipped
4. Never play as a Mage or Warrior, always Thief/Rogue/Assassin. High damage but little/no armor. I enjoy the gamble.

Re: Hades Allegiance Thread
Apr 2, 2013
I've made a test between Ares, Hades and Poseidon about my second alleagiance. I've put all of them to lvl 9 and decided for Hades.
I like it because of the cooldown stuff. You can use your specials so often! And the moves are nice too.
I've done pretty ncie when at low lvl (now I'm 66% of the path - lvl 20), i.e. 10 K, 2 D at lvl 18 or 10 K 5 D at lvl 11.
So I'm currently using Full Battle set, with Sword of Zeus. I use the cooldown item (Persephone's Charm?) and Relic of Agility. As for the magic, I'm running Sacrificial Soul since it's only 50 magic.
I'm tempted to use the relic which gives you 35 HP when you do brutal kills, but I'm not willing to lose 20% of cooldown from agility relic. I'm also in doubt if I should use some Phobos. I would lose physical power to gain cooldown and elemental power.
Any thoughts on that?
--------------------------------------------------------------------------------------
You were always Zeus' Favorite!
My channel: http://youtube.com/user/czeuch
Lombax Warrior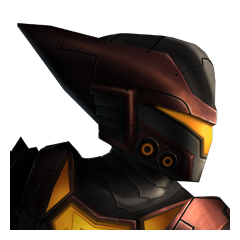 Registered: 03/15/2013
Offline
211 posts
Re: Hades Allegiance Thread
Apr 3, 2013
At the moment I'm using the helm, leggings, and blade of Athena with the war armor of hades, minimum 20% stats across the board. It's worked out fairly well for me decent dmg, survivability, and good team based skills
thesupertman
Treasure Hunter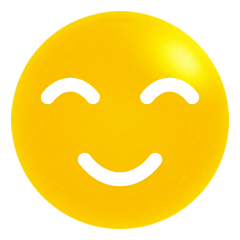 Registered: 09/08/2012
Offline
6552 posts
Re: Hades Allegiance Thread
Apr 3, 2013