Reply
Topic Options
Mark Topic as New

Mark Topic as Read

Float this Topic for Current User

Bookmark

Subscribe
Highlighted
HELP ME! I'm Addicted to RQing!
22 replies 548 views Edited Aug 29, 2013
First of let's be clear, I use the term RQ (rage quit) because it's funny and excepted by the community.
By no means is there any negative raging emotions involved when I quit a game in progress.
I'm definitely not the best player out there but far from being a noob, and I deal with RQing opponents all the time.
Now we've all seen the plethora of posts concerning RQing, and the whole community is calling for heads to roll.
Most, if not all of the blame is placed on the poor RQers without really looking into why they do it in the first place.
The simple answer is they're sore losers, and should be punished!
But when you look deeper, you might see there's more to it.
I know all of you have never RQed and would never do that, cause you're all angels and stuff, just like Bonds never did steroids...
But me, I RQ... A lot... There I admitted it, feels like all the pressure is finally off my shoulders.
Now I'll give you all some insight as to why I RQ, and things that can be done to prevent me from RQing in the future.
Then if you want, you can feel free to rip a new *blah*hole in your comments. But I'd rather hear some feedback/debate about some of the issues raised and hopefully SSM will take note.
REASONS FOR RQING:
1) Lag - Number one reason for RQing. It is not fun playing when your weapon strikes are not connecting but your enemies are (My connection avg is about 12down 3up, in case anyone is wondering).
How many of you have been in games where nothing you do seems to work? When tables are reversed and you're smashing someone, do you ever wonder if they are experiencing something similar?
2) Premades - I roll solo (not in group), and when I get in game and I see the same names are on the same teams, I remember how it went the last time.
I'm not interested in playing a game where one team is premade trying to completely smash a pug. These players know they have an advantage by being grouped, I'm not interested in sacrificing my gameplay experience to boost theirs.
3) Uneven Teams - Apparently I'm not the only one that RQs. 3v2 4v3 or an AFK teammate is not what I signed up for, however I try stick it out, but if it is hopeless I bounce out.
SOLUTIONS TO RQING:
1) Connection Strength Display - How do you make a MP online game and not included a way for players to gauge their connection strength during gameplay, especially in a game with P2P hosting?
If I knew, while in lobby, that my connection strength is bad and would most likely cause lag, then I would exit that lobby BEFORE the game starts...
2) Mark Players In Group - If players are in group, surround there names in lobby with a highlight or give them icons so we can tell.
Again, if I knew, while in lobby that the opppsing team was a premade, then I would exit that lobby BEFORE the game starts...
3) There's not much you can do about uneven teams, but according to my calculations, if the first too are fixed, then we should see less peeps RQing for other reasons in the first place, which should keep teams more even-er.
Yes, there's more extravagant ideas to address these issues (like a better match making system, or no groups vs pugs), but the costs to develop and implement such additions are most likely not worth it for SSM.
However, the solutions I've offered are light weight and should be easy to add without breaking anything.
When the game works it's awesome, but it can be very difficult to find an even playing field at times.
So next time you see someone RQ don't just think he's a bad sport, he might be a good honest guy (like myself) that's only looking for a fair shake.
DanteVincent
Hekseville Citizen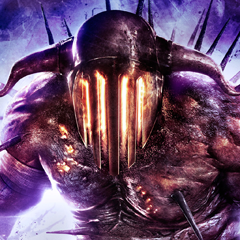 Registered: 08/13/2013
Offline
322 posts
Re: HELP ME! I'm Addicted to RQing!
Aug 29, 2013
Awesome post TC, I RQ for the very same reasons, lag is a no brainer if my attacks don't connect and theirs do, rubber band movement, etc, I will quit.
Groups, I will always leave the lobby and if i'm under the 10 seconds countdown, i will probably quit withing the first minute of the game, unless my team knows what they're doing.Being gang banged by two people while one watche over their friends and heald them is not fun.
Uneven teams is kinda like the group situation, sometimes they can surprise me, if not, i will quit, my time is valuable and i will not waste it with exploiters or bad matchmaking
Also,
THere should be groupless lobbies for every mode, groups is for cowards, i respect those who doesn't gang bang, but in every group match i seem to be gang banged , so no, that sucks, works wonders in games like BF3, here, no.
Re: HELP ME! I'm Addicted to RQing!
Aug 29, 2013
Ya I RQ under those circumstances sometimes. But most of my RQ probably comes from starting a match on the team with the xtra person. I'll quit to even the sides. I wouldn't consider that raging tho, maybe raging at the fact I can't have a fun match, cuz gang banging whether you're the giver or recipient.
Re: HELP ME! I'm Addicted to RQing!
Aug 29, 2013
I rage quit because of 100% combos. I can't stand people who do that. There's no point in fighting them because they don't give u a chance. I don't care if I get 0-10 only if it's in a legit battle to the death. But once the combo starts and I'm dead when it ends. That's just lame
Re: HELP ME! I'm Addicted to RQing!
Aug 29, 2013
You should include cheap builds.
This is one reason why I leave. I'm not going to post what I've seen, I don't want to see them more!
4v4 is hard to run solo against a group of "friends". They will jump you most of the time and throw WW at you.
2v2 is where you REALLY see the cheap players come out. They use cheap builds and these players tend to be sword users...what a surprise right?
The new Olympus armor also ruins the balance now. Sure, they balance the game but, with no SP or money to waste, it ruins it in matches. Zeus is by far the most unbalanced...he got a completely NEW build option...for a price. Sorry but that's a load of **bleep**. Exclusive builds should not be allowed in "off the shelf" matches.
Make matchmaking to where it only groups players in groups or dlc.
gingerbreadmania
Hekseville Citizen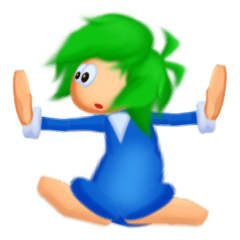 Registered: 07/14/2013
Offline
325 posts
Re: HELP ME! I'm Addicted to RQing!
Aug 29, 2013