Reply
Topic Options
Mark Topic as New

Mark Topic as Read

Float this Topic for Current User

Bookmark

Subscribe
Mar 28, 2013
Well you could spam L1+Square/Triangle like every Hades player does, or you could surprise opponents and catch them off guard. That's what I used to do. Just confuse the hell out of them. If you turn invisible/use Persephone's Charm before you get into battle, you'll always have the upper hand.
If you're dying too quickly, try manticore armor. You'll be sacrificing phys attk though.

Mar 28, 2013
Thats what I do, spamm the special attacks, and I dont wanna lose my Physical Damage, but whats pissing me off is the Ares player's combos, they get me most of the time.
KING_PARKER_TSK
Lombax Warrior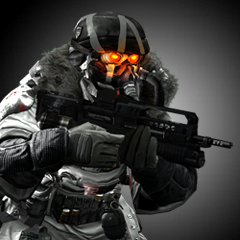 Registered: 12/22/2012
Offline
109 posts
Mar 28, 2013
Yea i main hades and a good tip is to take advantage of his invisible abilities like stated above or you can get in thier and when off of pure combat skills. You can never go wrong with that 😀. Hades players are mostly predictable and are already viewed as spammers. So if they know what your gonna do before you do it of course they will turn the tide. Switch it up.
Kings are Made in WAR- Leader of Team Street Killas
http://www.youtube.com/user/kingParkerTSK
Mar 29, 2013
Yeah, but im trying out ares trying to level him, so far i THINK i like him more, this is a comparison:
-Ares better physical damage
-Ares' special attacks take less time
- Ares plays faster with hits
- Hades better cooldowns
- Hades can escape well
- Although Hades has better escape, Ares's "Ares Inferno" and "Eye of the Wolf" serve just fine
- Ares level 9 sword matched with Hades level 9 sword, however Ares' level 25 sword seems even better
- Hades better elemental resistance
-Ares more grappling chances
Honestly, I dont knwo this is what i came up with so far, not sure who to pick.