Reply
Topic Options
Mark Topic as New

Mark Topic as Read

Float this Topic for Current User

Bookmark

Subscribe
Highlighted
15 replies 11706 views Edited Mar 24, 2013
Any Ideas On The Topic People? Just Want A General Idea Of What People Are Rolling . Much Appreciated.
Uncharted Territory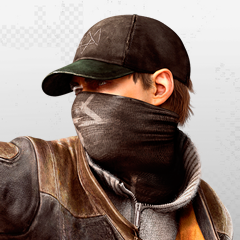 Registered: 03/15/2013
Offline
1511 posts
Re: HADES BEST CUSTOMIZATION
Mar 24, 2013
Current Hades is level 30 thought but alright ill tell how I got it organised.
-Helmet: Hades's helmet (not sure under wich name it was set I believe battle armour of Hades
-Upper: War armour of Hades
-Lower: War armour of Hades
-Using lvl 9 sword
They're all maxed out and it's a perfect loadout IMO for lone wolfing and making devistating attacks
SovereignSky
Uncharted Territory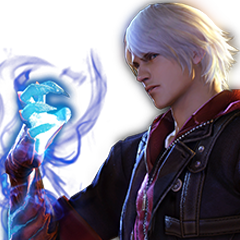 Registered: 12/15/2012
Offline
1499 posts
Re: HADES BEST CUSTOMIZATION
Mar 24, 2013
Lance of Hades
Full Phobos armor
Relic is the cooldown one that also lets you double jump and air evade
Item is Wraith Fang
Magic is Sac. Soul
Lance of Hades [] special curses enemies and puts a shield on teammates(think it ups P. Power or something) and /\ special summons a field around me that turns me invisible and any teammate inside plus drain health from enemies and restore teammate health as well. I have 43% cooldown BUT I believe that's because relic is glitched, it's supposed to be 8% but instead gives 20%......and my Phobos ain't Rank 3 yet either.....I'm 28/29
Signature Quote:
I love Leia, especially the way she extends my staff
Re: HADES BEST CUSTOMIZATION
Mar 24, 2013
Full battle armor
hades helm (stealth item)
relic of agility
hades torrent
rank 25 sword (life stealing)
this gives you good damage, 3 different life steal abilities, stealth, and high CD reduction.
Re: HADES BEST CUSTOMIZATION
Mar 24, 2013
Depends on what playstyle u like, if u like to 1v1 opponents than I would say Life steal. If theyre under half health i usually kill them with it (i have it maxed) plus its useful when ur low on health urself. The torrent is meant for crowd control, it slows them down and drains some health i believe.

Re: HADES BEST CUSTOMIZATION
Mar 25, 2013
So far im rocking:
Helm = battle armor of hades
Torso = galdiators armor
Lower armor = battle armour ofhades
weaopon = sword of hades
Magic = hadest torrent
item = wratih fang
Relic = relic of agility
Still testing hades torrent, didnt like sacrificial soul though and im only level 10 so my armor will change soon.
Hekseville Citizen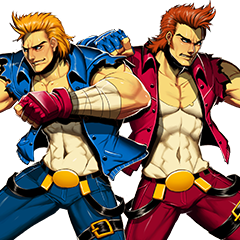 Registered: 03/21/2013
Offline
281 posts
Re: HADES BEST CUSTOMIZATION
[ Edited ]
Mar 25, 2013
On lvl 3 Relic of Agility states 8% CD, but it gives you 20% CD, that's a cooldown relic, and it gives you double jump and aerial evasion...i use that one or misery.
Im done with the gods (all lvl 30) so im back to the god i want to use, Hades.
Actually trying different variations of him, already lvl 3 on his armors, working on the weapons now.
I use all set of Hades battle set (the lvl 9 one, sry if i mistake the names), that's my main, but im trying some variations.
For example, if im facing Ares, i switch the legs for the Manticore ones, to have some Physical resist, if im facing Zeus i switch the chest to Phobos. But it really depends on the variation of the match and how hard is the other team to beat.
On a matter of weapons my main is sword of Hades (lvl 9), fast and with 2 cool and annoying special attacks. I also use the lvl 25 one, when i swich my relic of agility.
Other options for me Are both hammers of Hades, awesome both of them, and when i switch from one to another, also does my relic/object/magic.
And last but not least, the spear of Hades (lvl 9) al tought only one of his special attacks are useful on my style, is the only weapon who scales more than others, i mean lvl 1 is 7% on Phys and Mag atk, LvL 2 is 10% and lvl 3 is 12%, and that's a number.
On a matter of Magic im kinda lost, i never know wich one to use, the one i like more is the first one (the bear hug), is a really life savior, but if you miss (wich is easy due to the lack of range) you are screwed.
Sacrifice is another great choice, i will say is the best for 2 vs 2 or an all vs all.
Torrent, is the best magic of all, but for me is very situational, high mana cost and not to much reliable out of the 4 vs 4 matches.
Object, the 3 of them are SO awesome, i use helmet when i use weapons who have a high cast time on ther specials, or in large maps.
Persephone is awesome with both of Hades swords, and can turn the fight to your favor in no time, but is not a good item for scapes.
And the one you become a ghost is pretty much a good scape/life steal tactic, but his cast sometimes can screw you up.
And Objects, i pretty much use the relic of agility, on lvl 3 gives you 20% CD and the double jump/aerial evasion wich goes perfect with Hades play style.
Other relics i use:
-The Relic of misery, 30% phys attk at low health.
-The relic with the chiken, reduces stun state 40%.
-And the first one, that gives you +50 health on brutal kill.
And that's pretty much it with Hades, at least for me.
Again, is pretty much looking for your own style and combining different kind of sets depending on the match.