Reply
Topic Options
Mark Topic as New

Mark Topic as Read

Float this Topic for Current User

Bookmark

Subscribe
Highlighted
God of War Ascension Issues
9 replies 1427 views Edited Dec 22, 2012
I would just like to point out a few issues i have seen within the beta. First off, I have noticed there is alot of people getting disconnected from the server. Second, There's this issue with the Combat system. When I or my friend are in a combo, it sometime will just randomly knock us back, But this seems to only happen on the board with Hurcules in "Favor of the Gods." Lastley, in "Team Favor of the Gods", Almost every match i've been in or one of my friends told me about, the teams were unfair. One person seems to always get kicked. If you could please look in to this that would be a good improvment to the overall online expierience.
Re: God of War Ascension BOTS
Dec 22, 2012
I have never posted a comment on anything before, but my one and only wish is that GOW Ascension will include bots because one day in the future the servers will no longer be supported and the multiplayer online play will die. This can be avoided with the inclusion of bots like Gears of War if you can not find a match or want to create a private match to play or to practice your skills you can still level up and play the game with or without frineds. This would already make a perfect online mode more "perfecter" (i know that is not a word) I wish and will continue to, until the games release that if the developers love their creation (and i know they do )that it would be a shame to see it die if you have to have a internet connection to play multiplayer modes. So please include bots to avoid this. THANK YOU
Re: God of War Ascension Issues
Dec 22, 2012
Listen me and 3 other friends have the beta. We skype so we can play it together and talk. And one issue we always ran into in Favor of the Gods is just whooping **bleep** then randomly getting hit. i was in a grab, when it ended i got hit into spikes that were next to me. I died and i gave the kill to someone else in the match. but i never got hit my dude just hit the spikes
Re: God of War Ascension Issues
Dec 23, 2012
i just got my beta acess key last night and i've already put in over 8 hours of time between favor the gods and team favor the gods. i'm still trying to wrap my mind around how scoring works, the different magic items, armors, weapons, perks and level progression. great job!
Fender Bender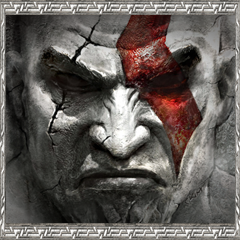 Registered: 03/25/2010
Offline
2926 posts
Re: God of War Ascension Issues
Dec 24, 2012
I also support the bot idea and offline MP.
_________________________
The gods overestimate themselves.
Re: God of War Ascension Issues
Dec 24, 2012
Back in the days before online gaming you used to have friends come over and play. Some people still do this "couch party" gaming.
Great for slumber parties and weekend benders!
Re: God of War Ascension Issues
Dec 24, 2012
Kabob: >MP is MP
The modes within need not be something so heretical as MP. Bots would fix that. Making it effectively an alternative SP. You dig?
>text-based emoticons
*glove slap*
>multiplayer without internet
Local, boy. You are familiar with it, yes?
Gears: >back in the days
Ridiculous that this needed clarification.
Vamp: And why wouldn't one support such a thing? Uneven teams has been a common issue from what I've seen. Even if the bot isn't that good, it's better than a blank (marginally).
As for offline MP (Favor variants as SP or local MP), I doubt they'll make any move to enable this.