Reply
Topic Options
Mark Topic as New

Mark Topic as Read

Float this Topic for Current User

Bookmark

Subscribe
Highlighted
God-Specific Brutal Kills
27 replies 314 views Edited Apr 3, 2013
What do you think about Brutal Kills which are God specific and can be chosen based on a quick time event choice?
Picture this: When you grapple for a brutal kill, you are given a split-second option to press either triangle, square, X, or circle, each one being specific to a type of brutal kill (with a maximum of 4 being God-specific). Not clicking one will lead to a randomized brutal kill like the ones we currently have (splitting someones body in half, cutting off their legs and decapitating them, etc.). The QTE choice can be god-specific.
For example: Pressing Circle for the following Gods would lead to the following brutal kills
Ares: punch a hole in their chest and light them on fire
Poseidon: freeze the enemy and smash them to pieces w/ your weapon
Zeus: call lightning down and scorch the enemy
Hades: call a hand from hell to grab them and pull them into the floor
Just a thought.
DaNielgAUci
I Only Post Everything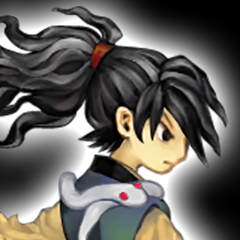 Registered: 04/03/2013
Offline
983 posts
Re: God-Specific Brutal Kills
Apr 3, 2013
I'm curious as to whether or not the developers had ever thought of this. This game is already great but it has the potential for so much more depth.
Uncharted Territory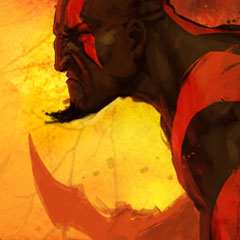 Registered: 01/16/2013
Offline
1497 posts
Re: God-Specific Brutal Kills
Apr 3, 2013
Those don't sound brutal enough, but I like the idea, for sure.
Hades: Underworld hands rip the limbs off of the opponent. When all limbs are torn, one last hand smashes the opponents face on the ground.
Ares: Multiple curb stomps, followed by snapping the opponents neck.
Poseidon: Ice shard stuck underneath the chin, which goes up and through the skull. Two more ice shards would then be stuck in the eyes, which the character grabs as a handle to snap the neck of the opponent.
Zeus: ?? Not sure.

Fender Bender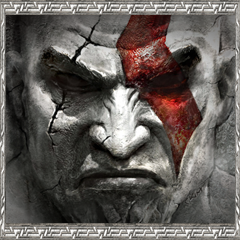 Registered: 03/25/2010
Offline
2926 posts
Re: God-Specific Brutal Kills
Apr 3, 2013
I'd love to be able to pick the brutal kill instead of it being random and having god-specific ones would just add to it. Great idea and I hope they can implement it at some point.
_________________________
The gods overestimate themselves.
Fender Bender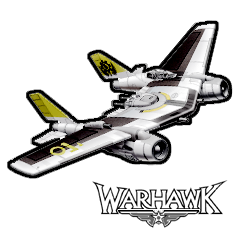 Registered: 11/14/2009
Offline
3132 posts
Re: God-Specific Brutal Kills
Apr 3, 2013
Also more god-specific taunts. It's lame that we only have one. Why not a wider selection and allow us to pick 4 and map them to the four d-pad arrows.
Re: God-Specific Brutal Kills
Apr 3, 2013
The ones I mentioned were just off the top of my head but I agree, the more brutal the better. I just would like to see more creative things than just simply bashing the opponent. That's what the generic ones are for. Other ideas I've thought of include:
Hades: throw Hades hooks into their chest and rip out their soul
Ares: create a dark clone of the player (like in GOW 1) and have the clone do the brutal kill
Poseidon: tear their heart out and freeze it
Zeus: throw a lightning bolt into their chest and make them explode (think Gears of War when someone gets a torque bow shot into them)
I think you could have the most fun with Hades though.
Re: God-Specific Brutal Kills
Apr 3, 2013
Good idea, the NHL series does a similar thing - score a goal and then press one of various buttons to do different celebrations. I think that's the quicktime event he's talking about (you don't have to get a button press right, you're just choosing which brutal kill to do depending on which button you hit).
I don't expect to ever see it in Ascension, but maybe in the next iteration of the multiplayer? I really hope an expanded multiplayer sequel is being considered. I know I'd buy it even if it were standalone multiplayer, especially with some of the expanded ideas posed here in the forum.
----------------------
She's going to have to fall on her sword. Which means that we have to stick one in the ground, trip her onto it and get someone to jump up and down on her back for ten minutes. --

Malcolm Tucker. Modern day saint.